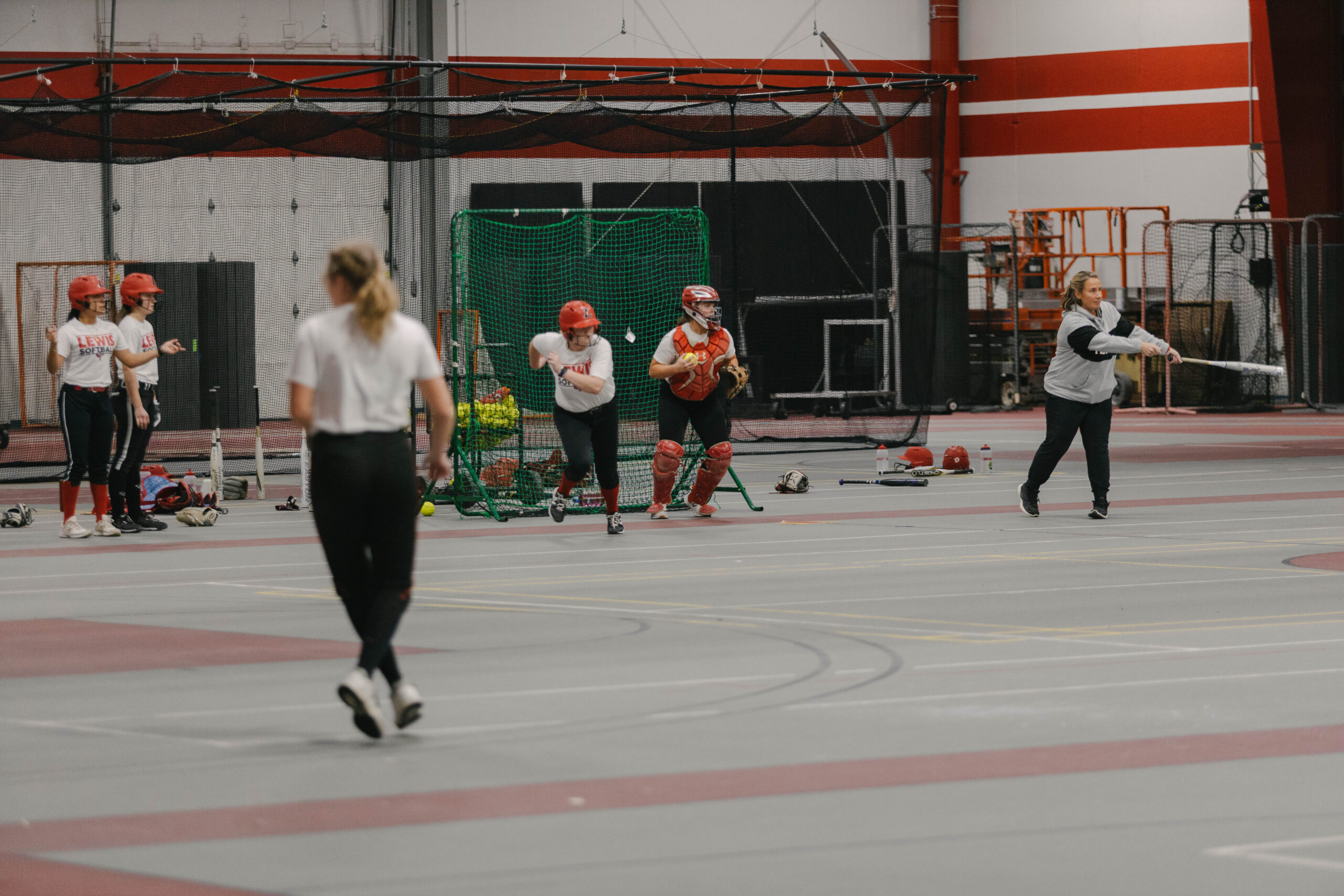 The Flyers softball team has had a rough start and COVID-19 has played a large role in their season, but the team still manages to keep their spirits high. Their previous game at Minnesota State was not a huge loss for the women.
Minnesota State is a high ranked team and the Flyers were already down four losses. The team was ready to give it their all despite the fact that they had a handful of players sit out due to COVID-19.
"We usually have more than 20 people in the dugout and we only had 14 these past couple of games," said Sophomore Evie Calderon. "People had to step up that would not usually play and it was awesome to see that. We are a fairly young team."
At the start of the game the team was still down, but were able to make a comeback, tying the game 4-4. This comeback surprised the team, as the Flyers never thought they'd be able to make a recovery during the middle of the game.
"Our pitcher Delaney Garden is a freshman and that was her first fully pitched game and I am really proud of her." said Calderon
The comeback was impressive; they had three doubles in a row and a couple singles. This got the women riled up as they were chanting and yelling.This is exactly what the team needed. The Flyers did end up losing by one run but this did not crush their spirits.
"I think that after that game and we fix all the kinks and get the full team back, we are going to do great," said Calderon. "I have a really good feeling about the season and I know for a fact that once everyone gets the jitters out and most of us did, we can move forward."
The next game is at Rosemont in the Dome against Saginaw Valley State on February 24.
Photo Credit: Luis Chavez