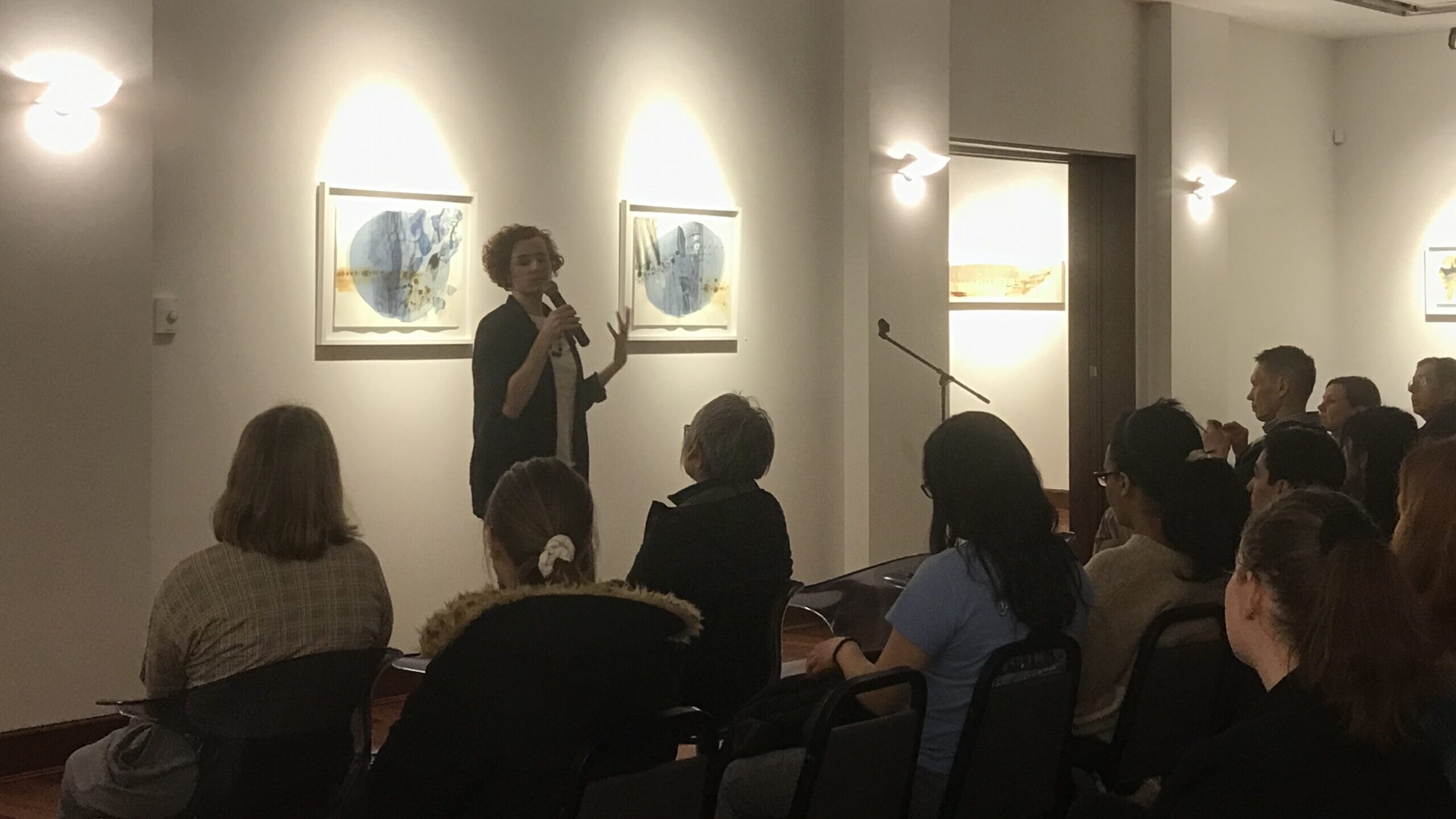 The quote "A picture is worth a thousand words" by Fred R. Barnard" has become a well-known phrase over the last few decades. This quote also speaks true for art. Art can be a record of the emotional reactions of a viewer, or according to Ana Zanic, a Croatian artist who expresses memories of both her past and origin in her works,  an expression of her life. 
The art reception and gallery talks were held on Feb. 20, from 7 p.m. to 9 p.m., in the Wadsworth Family gallery room. At the event, Zanic's artworks were showcased throughout the gallery.
Zanic is famous for her ceramics and abstract watercolor paintings. Her exhibition of paintings has been showcased in the City Museum, Vinkovci, Croatia in 2003, at the Chicago Public Library in West Belmont, Chicago, in 2009 and in 2015 at Lewis University.
Lewis loved her artworks so much that she returned to feature more stories of her life. A recent addition to her artwork depicts an important life event for her.  Due to the milestone of getting her U.S citizenship, Zanic painted one of her famous abstract watercolor paintings, which were showcased at the gallery. 
Through the arts and ideas event, students viewed the milestones of Zanic's life through her artworks during the art tour. 
As an internationally famous and nationally famous artist, it is clear that there is a great desire for her artworks. This is highlighted by most of her artworks ranging from $1,300 to $3,200 per piece. 
In the art talk, Zanic discussed her childhood and life. Coming from a creative background, Zanic's parents encouraged free expression and would often let her freely draw over their bedroom wallpaper.  From an act that most Lewis students remembered getting punished for, Zanic has grown as an artist, even winning the 2009 1st Award, 12×12 at The Art Center in  Highland Park. 
"I love how she uses the milestones in her life and emulates that in her art," said junior, English major Jo Spangler.
Zanic's showcase will be on view from Feb. 3 to March 20 for all Lewis communities to survey.
Photo credit: Henrietta Eghan, Lewis University