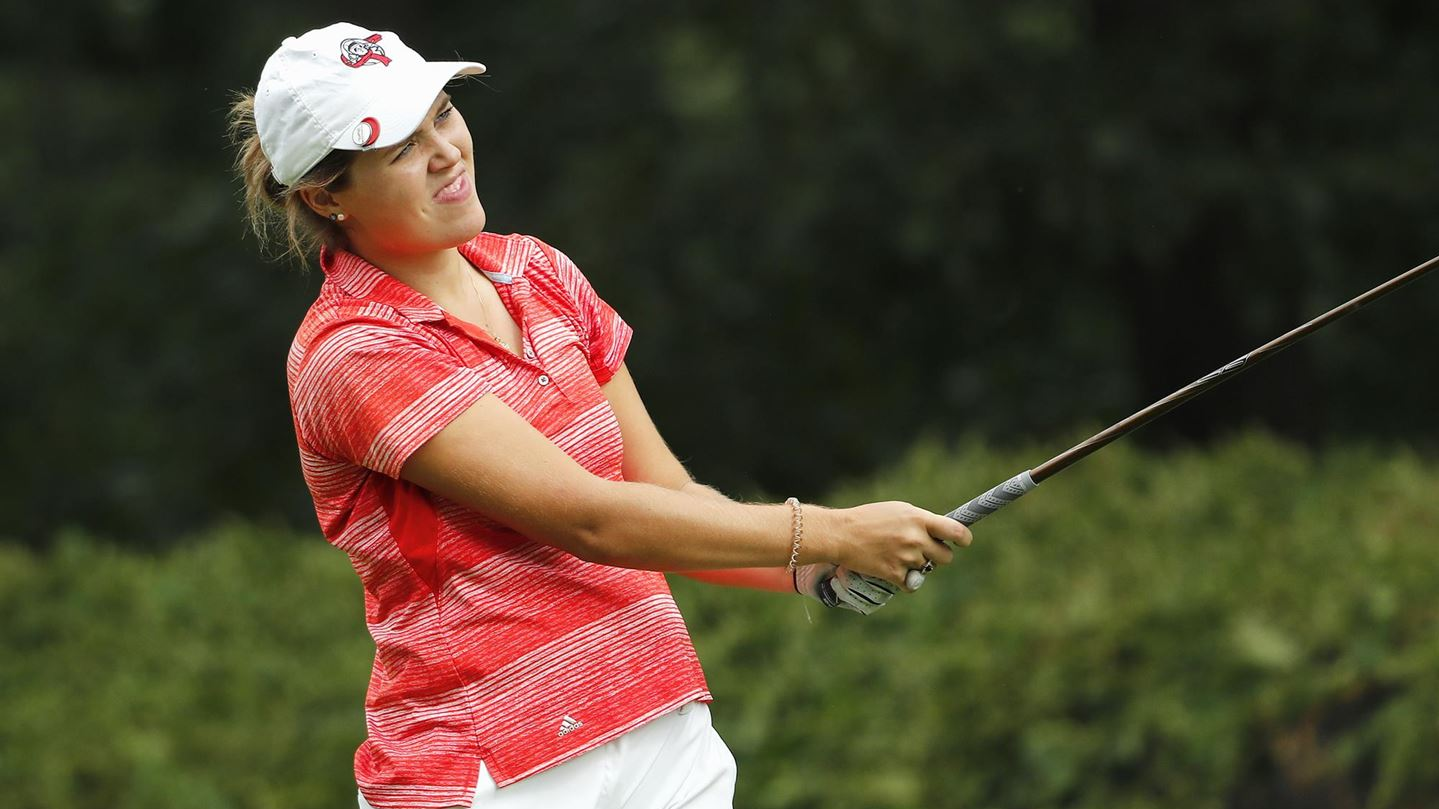 On Oct. 19 and 20, the women's golf team had their final contest of the fall season finishing seventh at the McKendree Bearcat Dual Gender tournament at the Far Oaks Golf Club in Caseyville, Ill. 
The Flyers finished with a 54-hole total of 950 on the par-72 6,0002-yard layout, scoring 328 in the first round, 313 in the second and rounding the third with 309. 
Leading the way for the team was senior chemistry major Kasey Kane, who finished third overall after shooting rounds of 78, 69 and 74, totalling 221. Sophomore Sarah Breslin placed 20th as she recorded 84 in her opening round, followed by rounds of 81 and 73.
Junior Jackie Moreno tied for 22d with two other players, adding rounds of 83, 82 and 77 for a total score of 242. Freshman Maddie Pyle had rounds of 86, 81 and 85 for a score of 252, while junior Morgan McNulty tied for 36th after shooting rounds of 83, 85 and 85 totalling 253.
According to Kane, this last tournament was definitely a challenge. "There were some good teams for sure; Lindenwood and University of Missouri-St. Louis are some of the best from our conference," said Kane. "I think it was a good way to end the season but I am especially happy that we got all the way through." The team wanted to make sure no one got sick throughout the first part of their season, and "thankfully, no one did," said Kane.
Before the semester started, Kane was optimistic about the possibility of competing through the fall. "We play outside and we can be pretty socially distanced as golfers, so I always remained positive," said Kane. "In fact, our coaches handled everything really well; they scheduled our tournaments adequately and for example, we got a bus instead of a van in which we all have to be closer physically."
The team will return to action until March 14-15 to start their spring season at the Missouri-St. Louis' Emerald Invitational at the Sandestin-Baytowne Golf Club in Destin, Florida.
Photo credit: Steve Woltmann, Lewis University