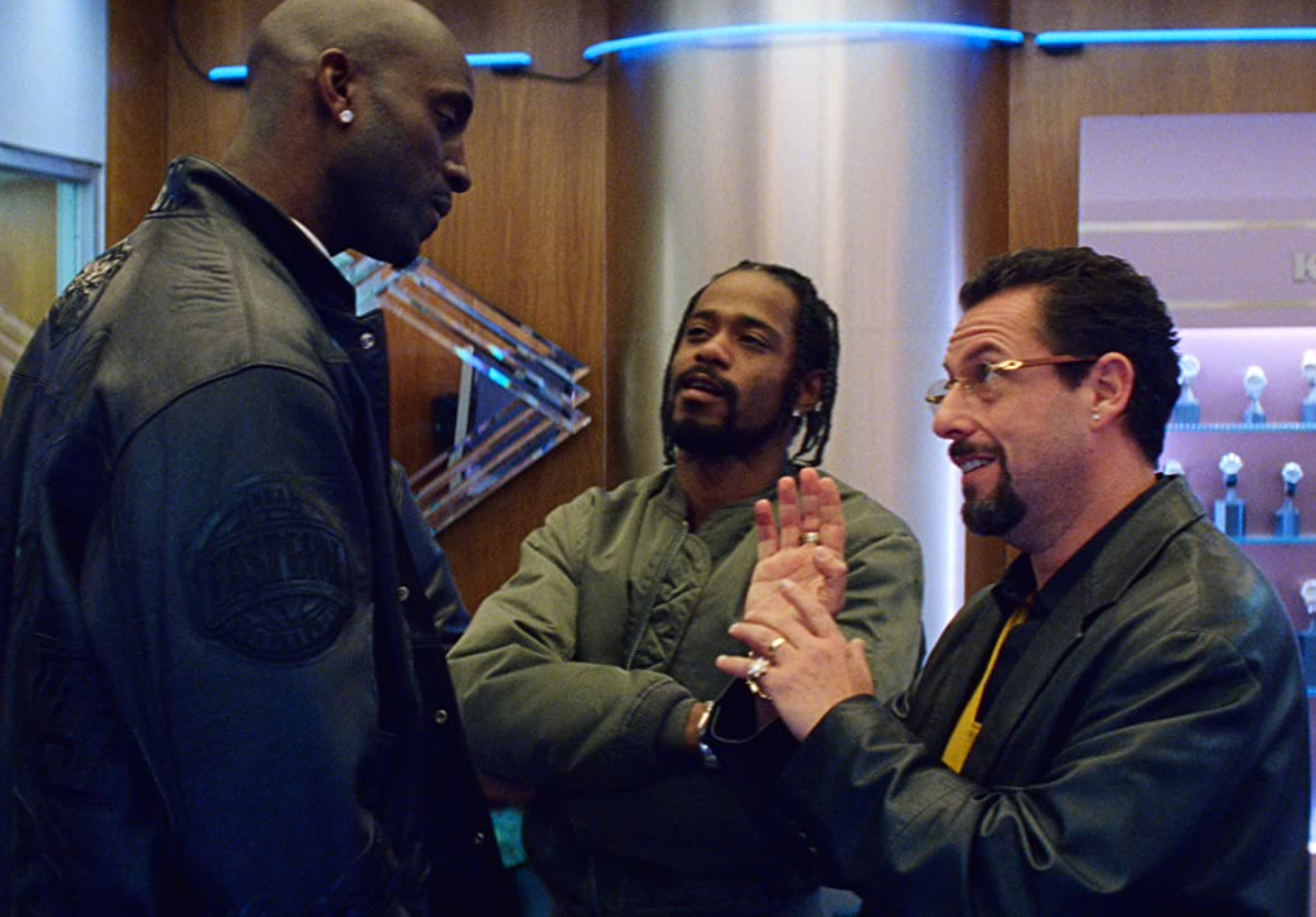 "Uncut Gems," a newly released indie film, can be best described as a crazy roller coaster sure to take viewers on many twists and unpredictable turns throughout. Adam Sandler stars in the fast-paced crime drama, "Uncut Gems," as Howard, a scheming jeweler who also happens to have a debilitating gambling addiction. 
Howard is constantly chasing after money in his attempt to enact a get rich quick scheme, but his inability to make good decisions just leads to him falling into more debt, creating more stress for himself. Sandler plays a completely different type of role than what viewers are used to, but nevertheless does an amazing job at selling his character's flaws.  
One notable point of the movie is that this is A24 production, which for many is a sure sign of entertainment to come. Immediately, I knew that this would be a good indie film and indeed it was, but the true goodness of this film is what was yet to come. By the end of the film, viewers will certainly feel an array of emotions. The stress, panic and anger the audience can feel from the progression of the story will have viewers on the edge of their seats, making the movie worth sitting through.  
The story is beautifully told as directors Josh and Benny Safdie have quite a knack for taking the most ridiculous ideas and making them realistic. I was scared at how much they fully captured my attention with the crazy and nutty plotline, but I wasn't surprised for long.   
Besides the wonderfully captivating plot, the film has the added bonus of casting A-listers, including The Weeknd and Kevin Garnett. Their placement and roles are so random, that it's actually kinda brilliant. Of course, we also can't forget about the talented Idina Menzel and the funny Lakeith Stanfield. They may have small roles, but they both succeed in grounding Howard and serving as a much-needed voice of reason throughout the movie.
As the film barrels along, Howard becomes increasingly reckless, desperate for any solution to stick to the wall. He plans to make the money he lost back by making even more bets. Viewers are left stunned and saddened because we all know how bad of an idea this is. Making more bad bets isn't going to solve his financial issues. That being said, Sandler's performance as a gambling addict translated well to the screen, so much to the point that I felt bad for the guy. 
Overall, "Uncut Gems" was terrifyingly realistic and unintentionally funny. I'd recommend checking it out as it was a good watch and I think that first-time viewers will enjoy it. 
Photo credit: A24/IMDb