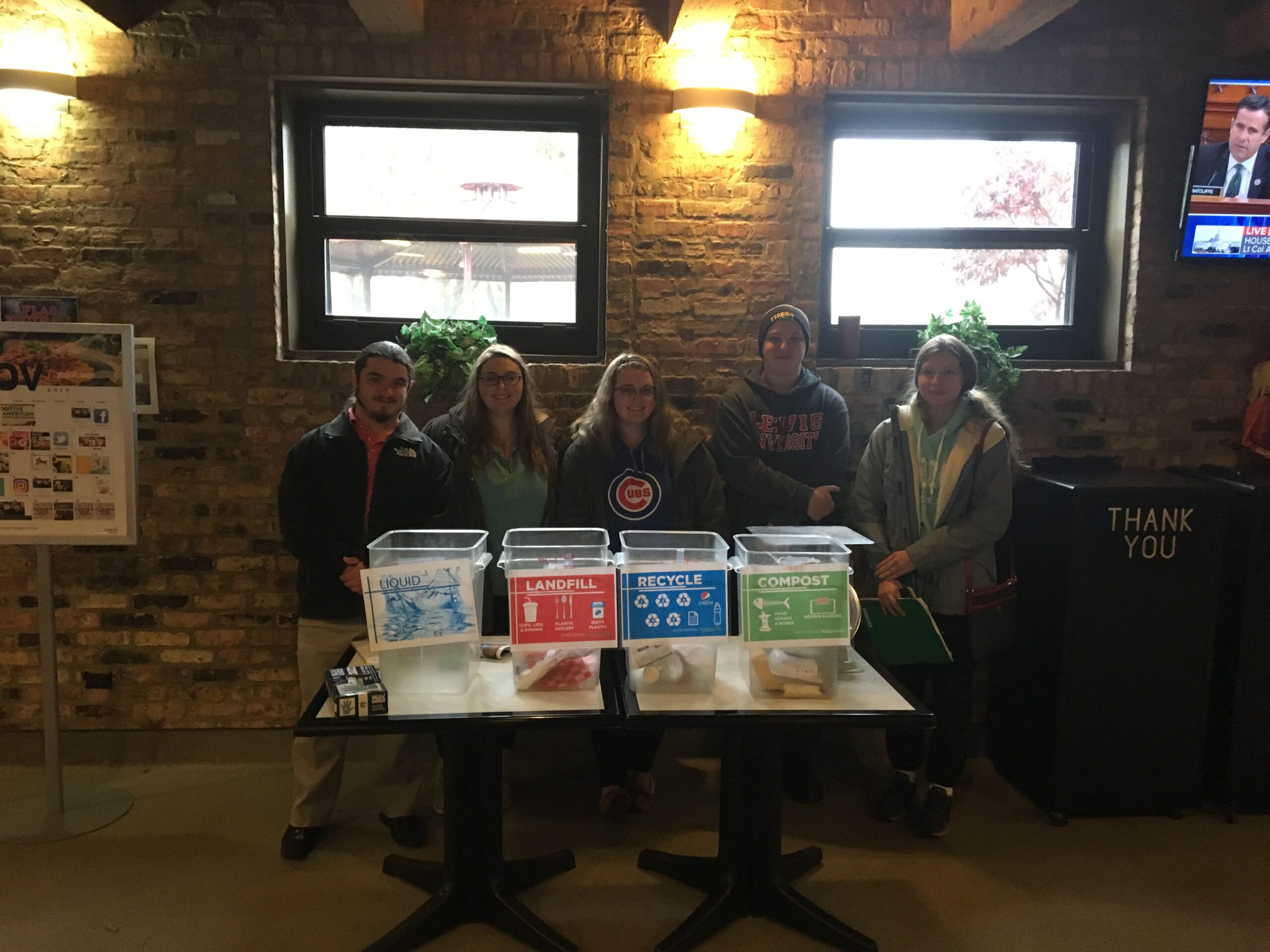 From April 1 to April 30, a new competition titled the "Trash Bash" is being held to see which local colleges can pick up the most trash during Earth Month. For the competition, Lewis is competing against other South Metropolitan Higher Education Consortium Member Institutions to see who can pick up the most trash. The winning school will receive a $250 stipend to support sustainability initiatives on campus.
"The SMHEC institutions consist of Joliet Junior College, Prairie State University and the University of St. Francis," said Director of Sustainability and Facilities Administration John Lerczak. "We're all competing against each other in order to decide on who picks up the most trash during the month of April."
Through the Literati app, students who choose to participate in the challenge are able to download the app for free and enter the challenge code on the flyer.
"We can see kind of on a dashboard standpoint of where we're at as a university, compared to the other institutions, and make an impact on our ecological footprint by reducing the amount of litter in our communities," said Lerczak.
Students who choose to participate in the challenge will be able to understand the issue of sustainability in our community, as well as being inspired to help keep the environment clean.
"I think that it would be a pretty eye-opening experience for students to be a part of it and visually understand what types of products are being littered within their communities, and kind of what they can do to reduce that and prevent that from happening because this is kind of the first step," said Lerczak. "After the participation in the competition, we're hoping that this would spark their interest in maybe reaching out to some of these companies that are products from them, and maybe reaching out to those companies to try to address those littering issues."
This challenge will also benefit members of the Lewis community by gaining an understanding of what kind of impact we can make, on an individual basis, and also on a collective basis. Cleaning these littering communities can help reduce our ecological footprint, as well as make more conscientious choices in our daily lives.
"I think it will really spark engagement around the idea of reducing the amount of literary communities," said Lerczak.
Photo Credit: John Lerczak