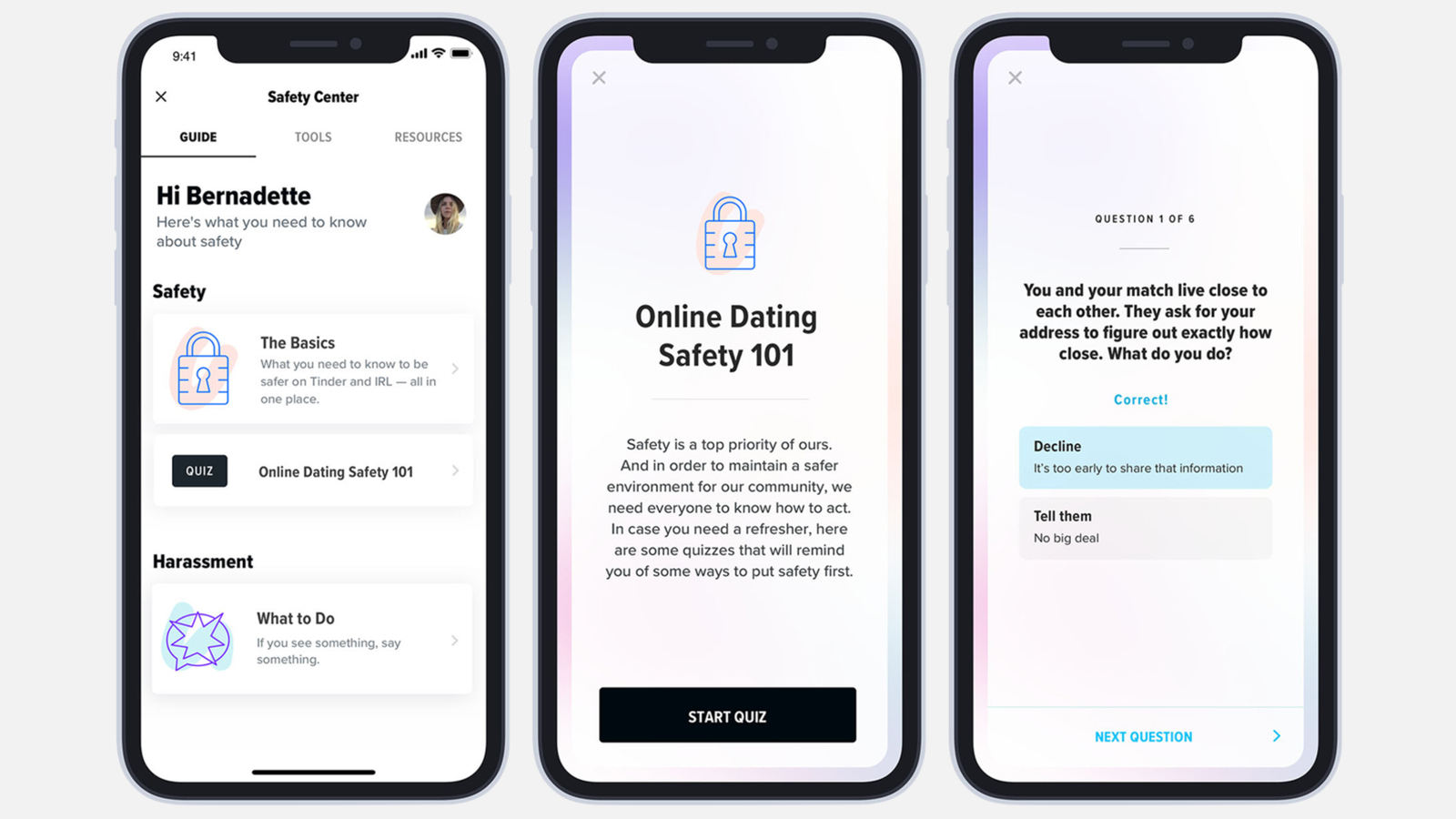 The Tinder app is being questioned after 16,000 female users' profile images were leaked to a cybercrime-related website. Seventy thousand photos in total were leaked, leaving Tinder users anxious about the motives of those who leaked the images, as well as the safety of the app as a whole.
Although Tinder officials are unsure of what the images are being used for, users are fearing that their photos might be used as content for fake social media profiles. This is especially concerning due to the risqué nature of Tinder, as well as the online "catfishing" epidemic.
Others believe that these images might have been collected by an outside organization. This might mean that they are being used to help artificial intelligence agencies create and train facial recognition systems.
If this is the case, it wouldn't be the first time that Tinder users unknowingly contributed to the creation and training of these systems. In 2017, over 40,000 images were extracted from Tinder and posted onto Kaggle, a data-based learning platform. After this breach of privacy, Tinder demanded that Kaggle delete the photos and information. Kaggle cooperated, but this was not before users had already downloaded the datasets.
Whatever the case may be, Tinder has decided to take action in order to protect their users in other ways. Company officials briefly explained that Tinder's security team is doing everything in their power to address security issues like these so similar situations will not occur in the future.
Nonetheless, officials have explained Tinder's future "panic button" in more detail, giving users a glimpse into how Tinder hopes to create a safer online dating environment. 
The app's panic button feature, launched Jan. 28, is one of the first safety services available to online daters. The button will operate as a way to reach law enforcement if a date goes wrong. 
This button will function through the safety platform called Noonlight. Tinder users will simply have to download the Noonlight app, sync it to their Tinder profile and enable their location settings. If a date goes south, Noonlight will communicate with local law enforcement to remove online daters from dangerous situations.
Additionally, Tinder's panic button will include image verification software. In order to fight off the increasing number of fake profiles, users can submit various selfies and photos of themselves performing tasks prompted by the software. If all goes well, and the users' images are confirmed as legitimate, they will receive a photo verification checkmark on their profile, indicating to fellow users that they are in fact a real person. 
Junior education major Marty Manzke, an avid Tinder user who has had his photos used by fake profiles in the past, said, "Fake Tinder profiles are way too common. I'm happy to hear about the steps that Tinder is taking to make sure their users can be at ease about the identity of the people they are matching with." 
With the new panic button presenting itself as a solution to many of Tinder's safety issues, many online daters are hopeful that other dating platforms will soon follow the precedent. 
Furthermore, Tinder officials are hoping that this button is enough to keep their millions of users swiping right while building their reputation as a safe dating platform.