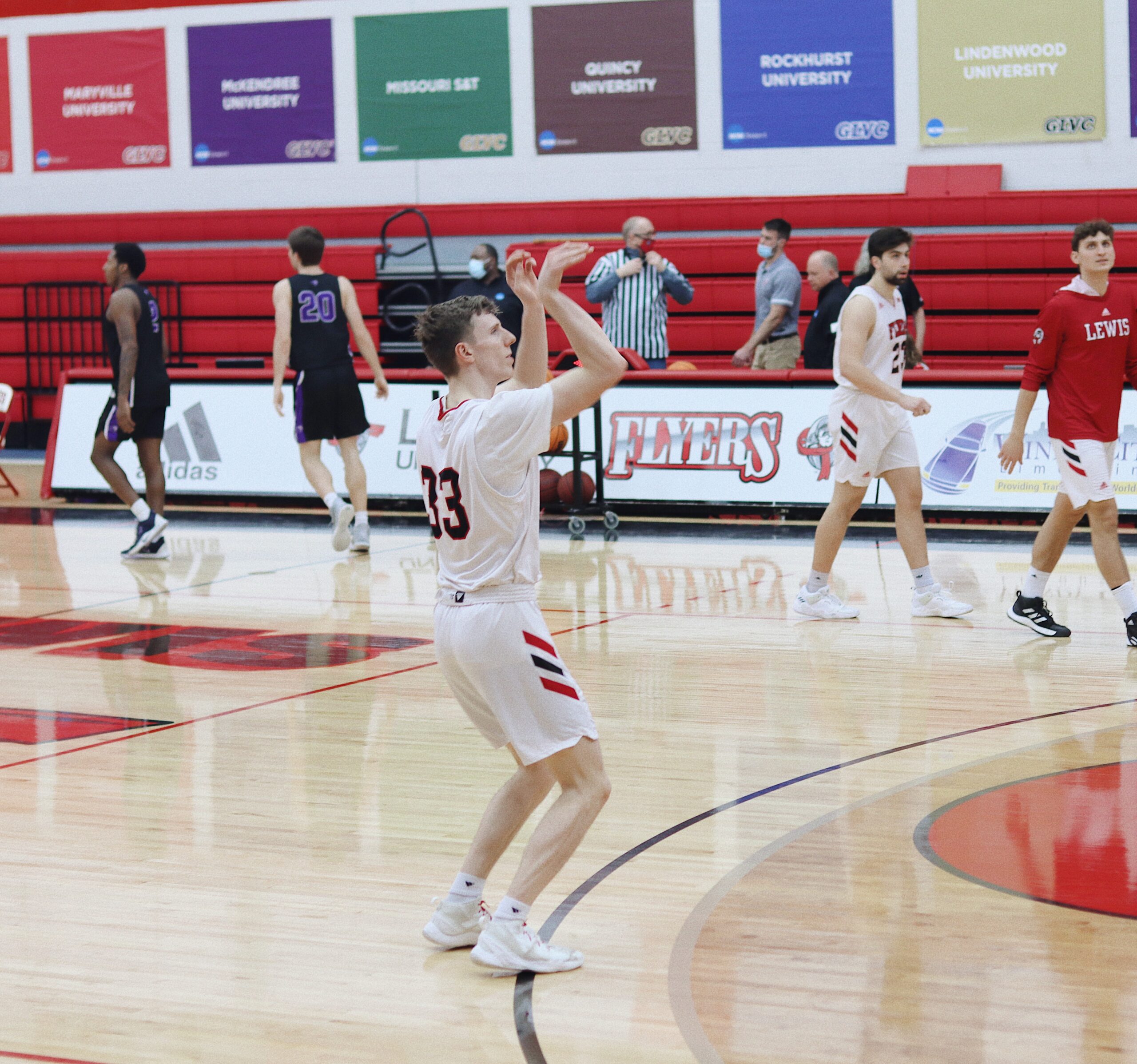 bas
Right away the team started off strong and scored the six points from sophomore Beau Frericks, senior Atakan Sahinkaya and fifth year Connor Niego. McKendree was able to make it on the board within the first four minutes of the game as well.
"We just try to do our best and go into every game with a positive mindset," said fifth year player Dre Bell. 
In the first quarter there was a lot of back and forth between who had the lead. McKendree fought hard and even took the lead a couple times during the first quarter but Frericks prevailed and earned the lead back for the Flyers with a three-pointer. 
McKendree swiftly took the lead back with a score of 20-19 but not for long. Niego then made a quick comeback for the Flyers with a layup to regain the lead. The first quarter was a great start  with an end score of 37-28. 
Right away opening up in the second half was Frericks with a layup and Sahinkaya with a three-point play. This was followed by free throws from Junior Kawanise Wilkins which led to a 14-point increase for the Flyers.
Frericks was on fire during this game and was able to get another three-pointer to make the game 50-36. McKendree did make a comeback but the Flyers persevered. 
McKendree was in the lead by one point at 54-53 when Niego took the lead back with a three-point play. Senior Bruno Williams then came in with a layup and Niego followed with another layup that left the Flyers with the lead of 63-57.
McKendree made a basket that took the lead once again but Bell and Frericks were making free throws and were able to lead the Flyers to victory by scoring eight points. McKendree hit a three-pointer but Sahinkayas free throw was missed by McKendree and ended the game with a final score of 70-62.
Photo Credit: Luis Chavez