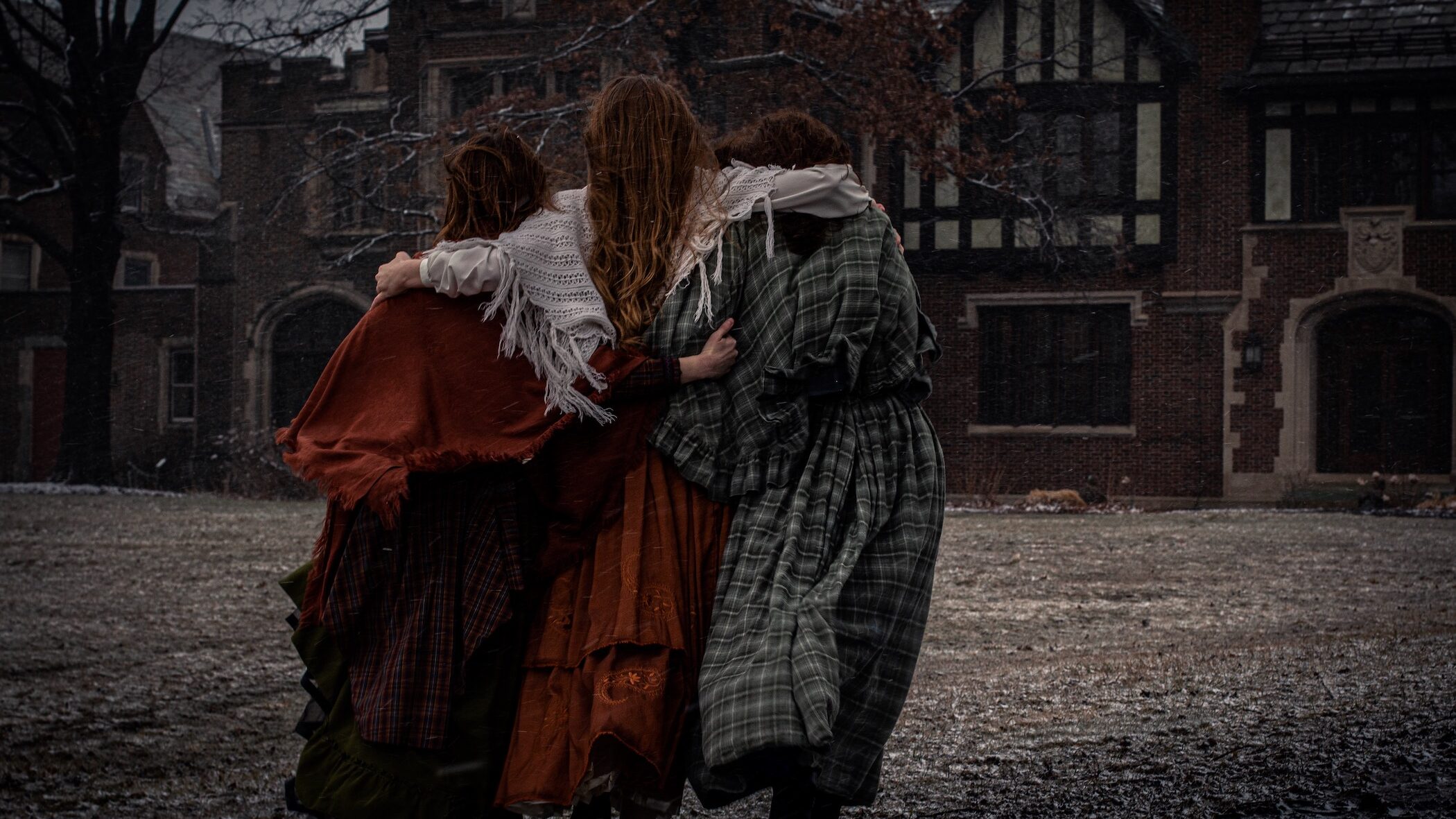 A new play hits Oak Brook's Mayslake Peabody Estate March 4 to 7. "The Art of Sisters," adapted and directed by Miriam Canfield, is a retelling of the Bronte's sister's story and their Christianity. 
Canfield is a Naperville native that got her start as a dancer before pursuing acting at the age of 16. 
"I went to drama school at NYU and in that process, I was told my teachers all the time that as students you need to make your own work. My first thing that I did was write a play about Joan of Arc. That was the first time I put together a play and I was also acting in it. Then, on the heels of that, the 'Art of Sisters' came into being," said Canfield. "I really had connected with the material and thought I would love to be able to direct this because I felt like I knew each of the Bronte sisters. I had done a bit of directing in college for some smaller, little projects, but my big first directing was 'Art of Sisters' last year in New York."
The play is almost entirely the Bronte's sisters writing with only a few lines added in by Canfield to help the progression of the story. The idea came to her after reading a biography about Charlotte Bronte a few years ago. 
"I was struck by this beautiful human being of Charlotte who was full of all the struggles of life, but she was such a gracious woman, a woman of faith. She lost all of her siblings by the time she was in her early 30s and she lost her three younger siblings Branwell, Emily, and Ann in a span of nine months. They were 29, 30 and 31 respectively," said Canfield. "I was shocked by that and that she would just keep on with life and have faith to continue forward and that was something that I wanted to share with an audience because I thought it was so extraordinary. It needed to be told that this woman who wrote 'Jane Eyre' had the fortitude and grace to continue on." 
Opening night is March 4 at 7:30 p.m. with additional performances March 5 and 6 at 7:30 p.m. and March 7 at 3 and 7:30 p.m. with tickets on sale for $28 each on visionproduction.org. This will be a play you don't want to miss featuring beautiful costumes, beautiful text and beautiful drama along with an accompanying pianist, according to Canfield. The audience will get to feel like they're apart of the Bronte sisters' lives as the actors bring the sisters tragic, funny and beautiful moments to life on the stage.
Photo credit: Emily Hayes, Vision Productions