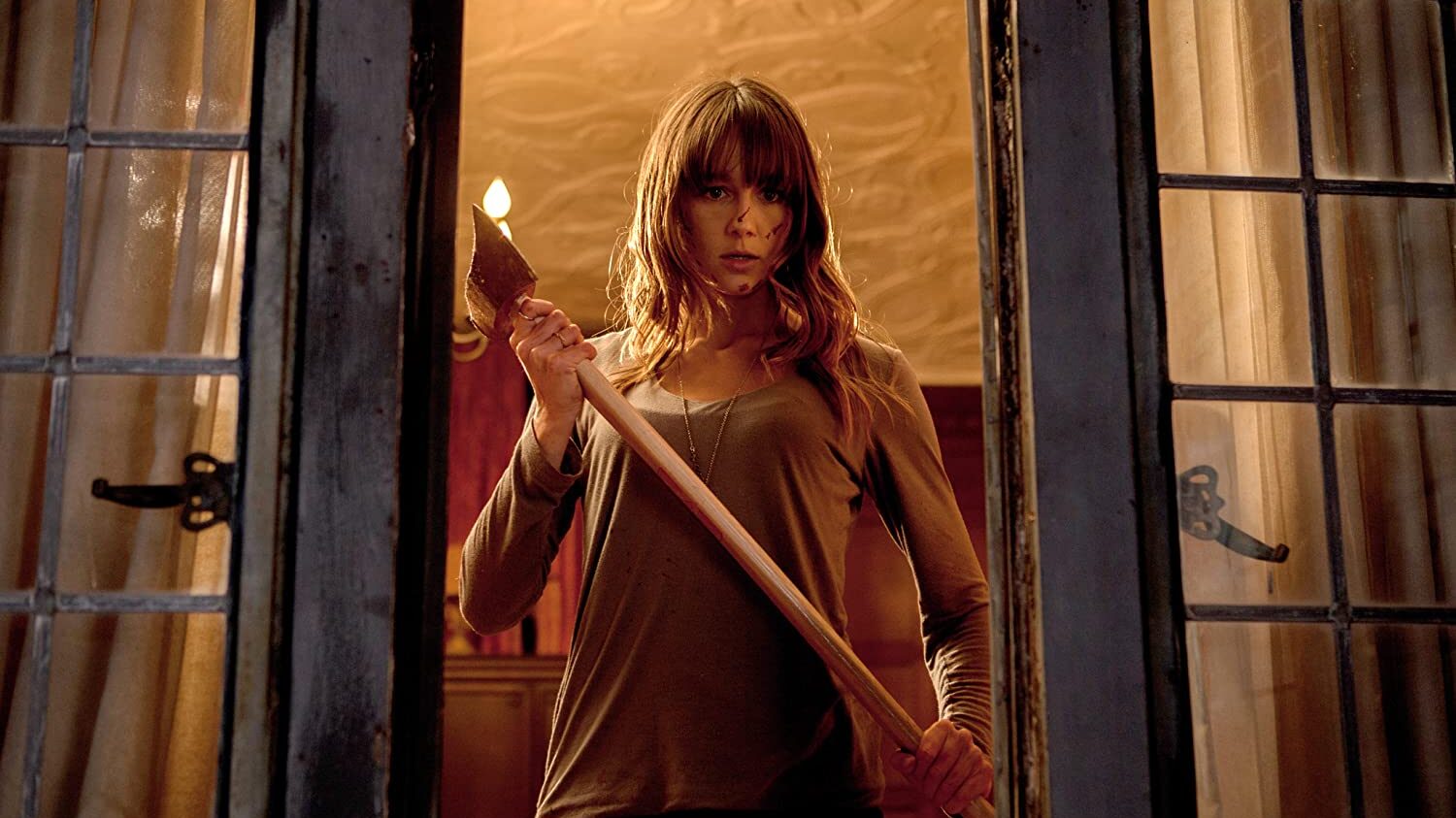 In the wake of this pandemic and the postponing of everything, now seems like a good time to go offroad and talk about some weird movies near and dear to my heart. I'm also willing to bet that these movies are strangers to you, which makes this detour all the more exciting! So get ready movie buffs, I'm here to recruit you!
First up is the 2013 horror flick, "You're Next" from director Adam Wingard and screenwriter Simon Barrett. This film follows a wealthy family who, while celebrating their parent's wedding anniversary, are attacked by mysterious masked killers. But, as the night begins to descend further into chaos, it becomes clear that not everyone in the house is an easy victim.
A lean, mean killing machine of black comedy and slasher horror, "You're Next" is a home invasion movie that twists the sub-genre on its head with a story that delightfully deconstructs the tropes to create a bloody, devilishly fun ride.
Whether you're building a house or making a movie, you need a strong foundation to start. Barrett's script is an air-tight, thoughtfully constructed narrative that dices up tired horror movie clichés. At first glance, "You're Next" might come across as a typical slasher movie, but as the story unfolds, you begin to realize that not everything is as it seems. Watching the filmmakers turn the screws on audience expectation is where the true joy of "You're Next" lies.
Also,  if you want to talk about things that are more than what they seem, we can't go without mentioning our leading lady, Erin (Sharni Vinson). Being the only true outsider in the group, Erin proves to be a real wild card that neither the killers nor you will see coming. She completely redefines The Final Girl: tough, smart, vulnerable, insanely likable and every bit as formidable as her foes. In short, a badass.
Nonetheless, this is a slasher movie, so let's talk about the masked lunatics at the center of this mosaic of mayhem. There's something to be said about simplicity. The filmmakers truly make the most of the killers' straightforward appearance and motive. Their all-black get-up and greyed out animal masks are simple, but man, they make an impression. The blank, deadness in their molded eyes leaves you feeling deeply unsettled.
But don't be fooled into thinking "You're Next" is just some grim tale. Although the tone is dark and the violence hits hard, there's still a good dose of black humor injected throughout. Some moments are so absurd that you can't help but laugh. If you've ever wanted an R-rated "Home Alone," this is the movie for you. 
The filmmakers are having a good time, and that feeling bleeds through onto the screen. "You're Next" is a perfect midnight caper, so get the popcorn ready, grab your "scaredy" blanket and lower the lights. It's going to get nuts.
Photo credit: Lionsgate Entertainment