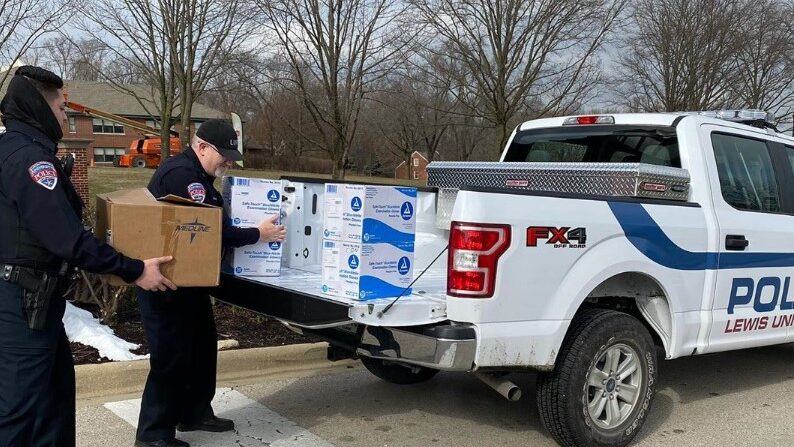 As the numbers of U.S. COVID-19 cases continue to rise, healthcare workers are experiencing a significant lack of resources in personal protective equipment, impacting those in the medical field including university nursing students. In many hospitals, healthcare workers do not have enough personal protective equipment (PPE) and, in some cases, have resorted to reusing the normally single-use equipment.
PPE includes garments such as gloves, gowns, respirators and masks. In addition to protecting the healthcare workers themselves, these devices are intended to prevent a caregiver from carrying germs that may come from one infected patient to another patient's area.
According to the World Health Organization (WHO), the shortage of PPE is a result of increased demand, panic buying, hoarding and misuse. The WHO also reports that since the pandemic, the demand for surgical masks has increased sixfold, N95 respirators have trebled and gowns have doubled, contributing to a need for production rates to increase by 40%.
"I think there is a lot of nervousness about the lack of PPE," said Dr. Suling Li, associate dean of the college of nursing. "I do think that if we had adequate PPE, the healthcare workers are equipped with the right supplies, that they would be so much more comfortable taking care of the COVID-19 patients knowing that they will not get infected."
The shortage of PPE eventually led to local agencies such as Silver Cross Hospital, the Will County Health Department and Christ Hospital centers to ask Lewis for donations. Starting the week of March 22, members of Lewis University Police Department delivered the university's supply of PPE, hand sanitizer and thermometers from the Romeoville and Oak Brook campuses to the hospitals and centers.
"We, essentially, have donated all of the supplies that we have in our clinical laboratories because one thing, our students are nor currently using them, and, second, they [the hospitals] are in dire need," said Li. "We want those PPEs to really have an impact on the care of COVID-19 patients."
Undergraduate nursing students are also impacted by the shortage of personal protective equipment, as they were informed that many clinical agencies asked students not to return to their clinical practicums in an email sent on March 12. Because nursing students need hands-on experience to graduate, the College of Nursing has enacted online clinicals. 
In a face-to-face format, nursing students would typically meet their instructor to be briefed on the patient they were going to see, provide care to the patient and then conclude by conferencing with an instructor to discuss what they learned. Currently, the online format allows nursing students to meet with their professors on Blackboard to discuss cases and then research how care can be delivered before conferencing to summarize their findings.
To account for the change in curriculum, the Illinois State Board of Nursing has relaxed some of its requirements by expanding the amount of online simulation lab experience to 50% or more. Prior to the coronavirus crisis, the board allowed 25% of experience to be online.
"The nurse's regulations have been really supportive," said Li. "For example, the Illinois Board requires that students have clinical practicums with real patients. But the nursing regulations now, they are supportive of alternative methods for students to achieve clinical competency in an online environment."
Nearly unimpacted by the change to the curriculum, graduate nursing students are still conducting their clinical practicums on-site. 
"For nurse practitioner students, because they are registered nurses to begin with, [they] are in clinical to obtain their license or obtain training to become a nurse practitioner," said Li. "So for those students, as long as the..care clinic is still open, those students are still in the clinical practicum…We feel comfortable because those are trained RN's and they know how to use the PPE, and they are trained… [in] how to protect themselves and the patient."
As the amount of reported COVID-19 cases increases, healthcare workers will be needed more than ever in the coming times.
Photo credit: @LewisUPolice, Instagram