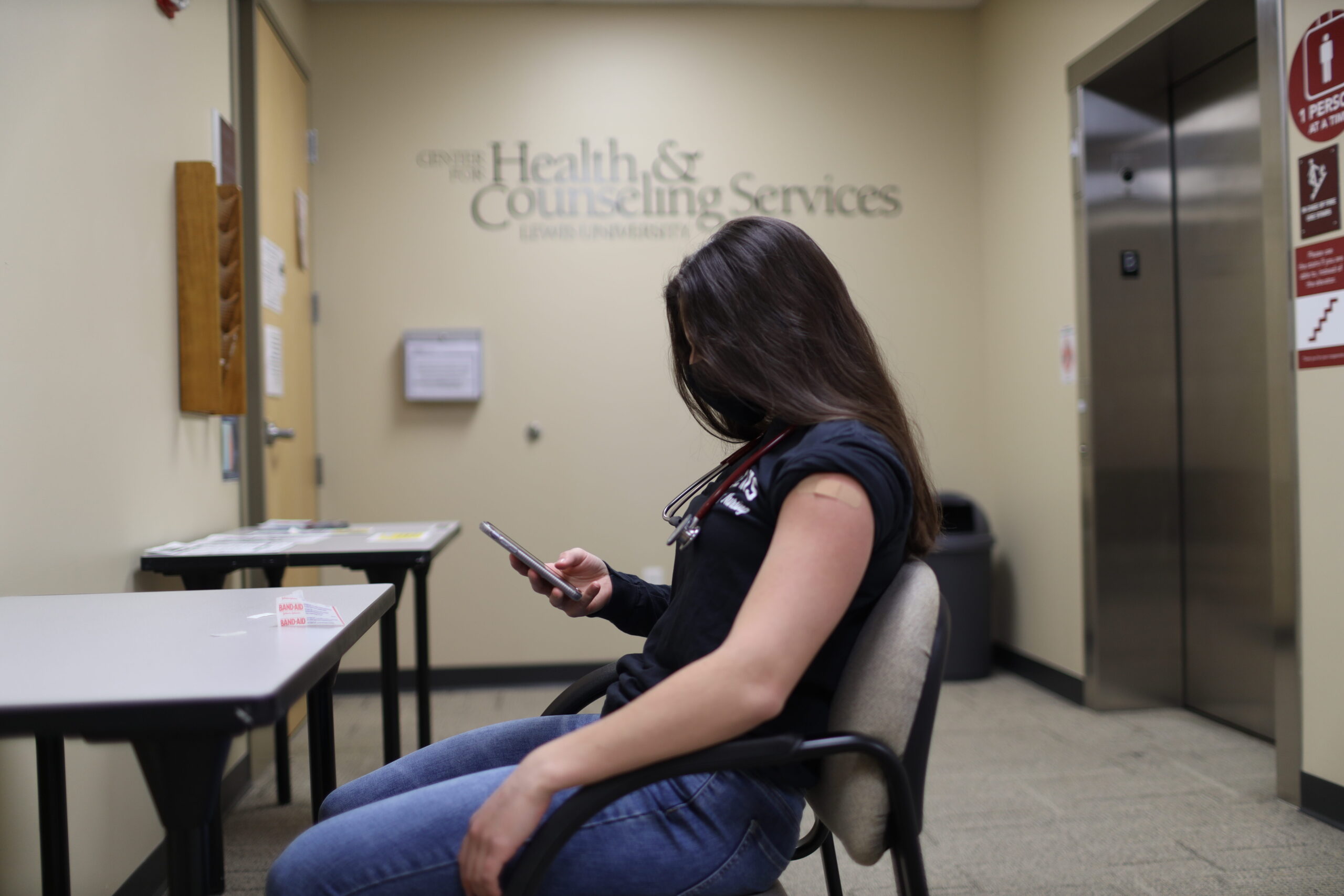 Nursing students on campus are one of the first groups in the community to receive the COVID-19 vaccine. Students are not required nor forced to receive the vaccination; however, they are encouraged.
On Jan. 27, junior nursing major Tori Hagg received the COVID-19 vaccination for the first time.
"I have a high pain tolerance, but it definitely hurt," said Hagg. "I had to go to practice right after I received it and my arm was hurting. After the third day, though, it stopped hurting." As a nursing student, she was able to receive it for free, which played into her decision to receive the vaccination.
Hagg not only received the vaccine, but she also returned the deed by giving local Will County residents the vaccination. With her health promotion class, Hagg and her classmates attend clinics each week to help give out vaccinations at different locations in the area such as the dentist's office.
"I was definitely scared because I was putting a needle in someone, but my professor was watching and guiding us so I felt at ease," Hagg said.
Students were giving vaccinations to healthcare workers first, specifically frontline workers. Hagg has given the vaccine to nurses, dentists and her classmates.
This is Hagg's first year participating in nursing clinicals and it is different compared to other students' first-year experience due to covid. 
"Last November I was not able to do much in the hospital, but this year I am able to give medications and work in the actual hospital," Hagg said. "I admit I do lose my face shield frequently since I have my mask on every day, but we are required to wear both so I make sure I always replace it when I lose it."
There are many myths and concerns about the vaccine, and like others, Hagg admits she was scared to receive the vaccine. "I was kind of scared because I have been hearing scary things in the media, but as a prospective medical professional, I trust medicine," said Hagg. 
This semester has put the community at ease with the prospect of vaccinations and the availability of COVID-19 testing. By following the Flyer's Promise, the Lewis community can be closer to normalcy than they know.
Photo credit: Luis Chavez/Photographer