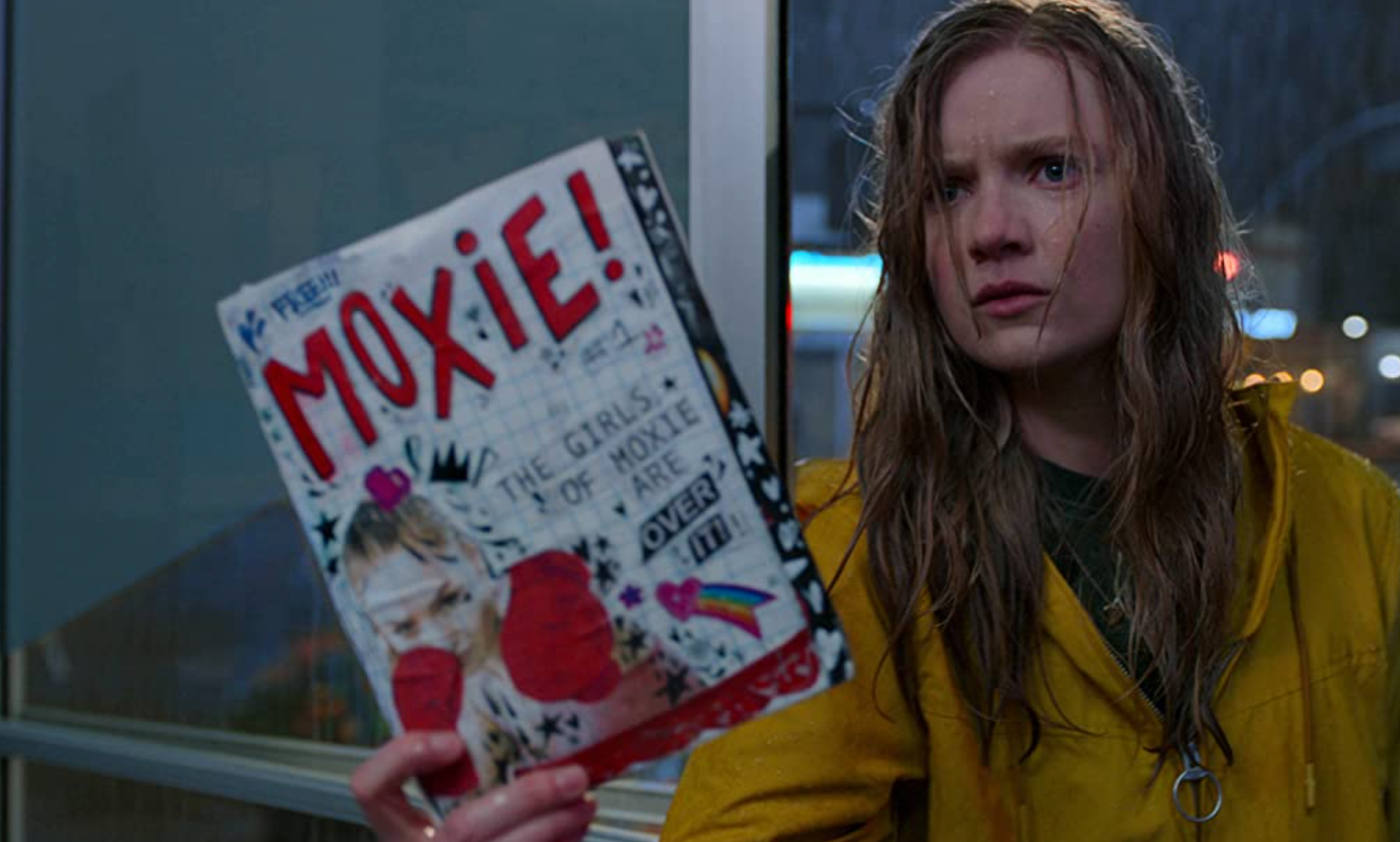 Netflix's new film 'Moxie' is a relevant topical discussion on feminism, patriarchy and sexism and it couldn't have come at a better time. 'Moxie,' which was released on March 3 and directed by the talented Amy Poehler follows a shy teenager who not only becomes tired of being ignored but of the mistreatment she and other girls at her school face every day. She becomes so enlightened by her new friends that she decides to take matters into her own hands and starts a revolution calling out the unfairness of it all. 
Vivian, played by Hadley Robinson, is particularly inspired by her mother (also played by Amy Poehler) when she finds a trunk of her feminist memorabilia from the 90s. Although she is far from rebellious at this point in the movie, deep down a spark in her ignites and she becomes similar to her mother, adapting her rebellious spirit. It's quite endearing to watch Vivian, who starts off not really caring or noticing these issues, grow into someone who is self-aware and can make her mother proud. Despite doing a good thing for her community, at times the protagonist isn't really who viewers root for. She's selfish, a follower and just plain disingenuous. 
Vivian has no real connection to the fight, but only truly wants a touching subject for her college essays. Sound familiar? Movies in which the main character has to write about a struggle is only annoying, trust me. That trope is played out and at this point, it needs to be retired.      
The main character actually comes off as unlikeable for a large portion of the film, which takes away from the message and leaves viewers uninspired. However, the side characters truly make up for it. Characters such as Lucy, played by Alycia Pascual, and Claudia, played by Lauren Tsai, bring attention to rarely mentioned but extremely important issues such as race. Together, the characters push the plot forward, making the movie more enjoyable. What was even more entertaining was the film's use of the character Seth Acosta played by Nico Hiraga. The writers show that everyone can participate and make a change in something that is bigger than them. It's always great to see budding new actors get a chance to really shine and in this movie, it pays off.   
What really ties this whole movie together is the soundtrack. Random bursts of audio from rock bands like "Bikini Kill" really set the tone and evoke a revolutionary spirit in viewers. It's not only empowering but a nod to strong women around the world from a different time period. 
'Moxie' is a modern-day take on the 90s nostalgia and rebirths the feminist movement that started it all. The movie's core really pushes the old values into a new light and has a positive message for a diverse audience.
Photo credit: Netflix/IMDb