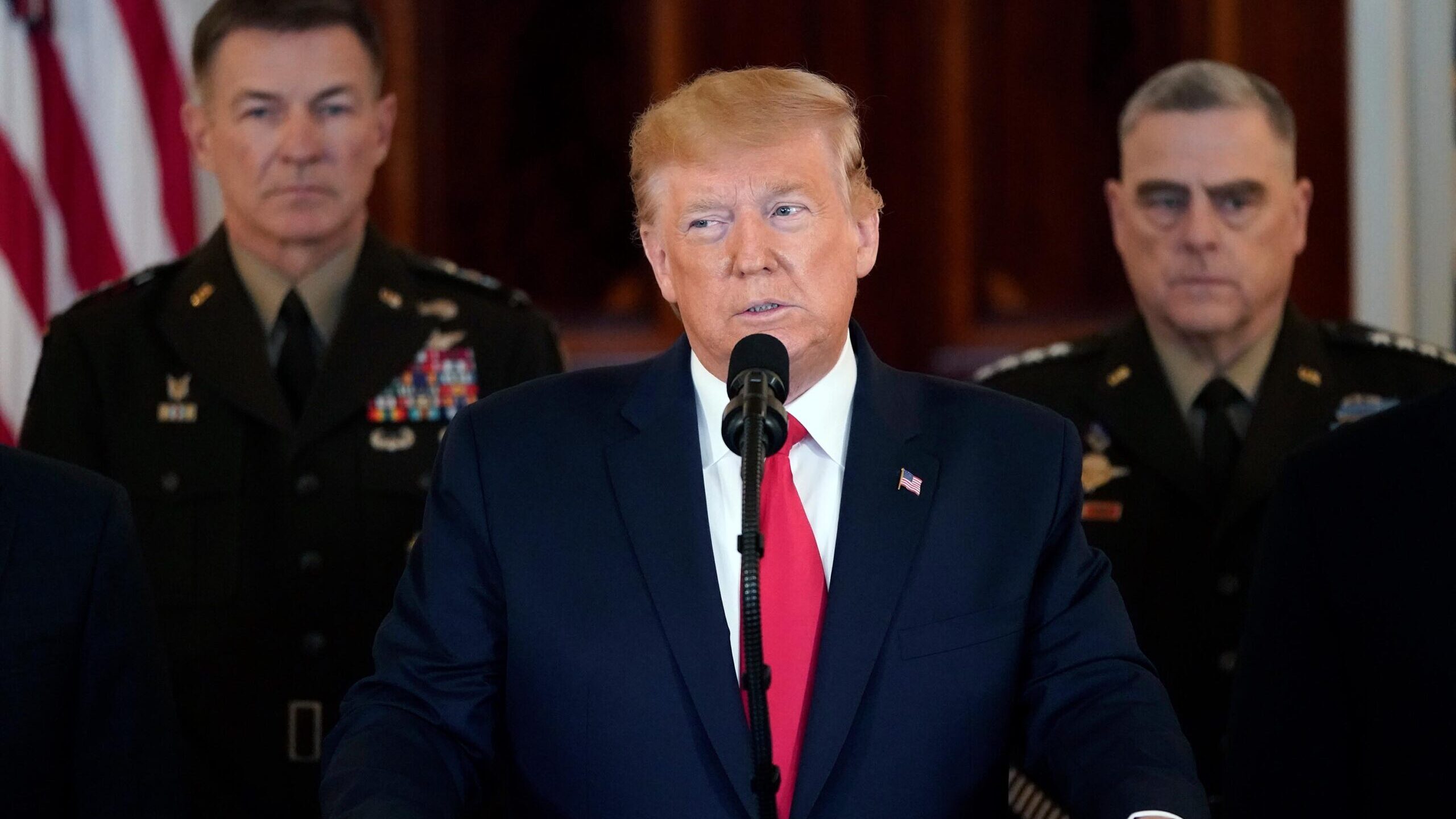 Three days into the new year President Donald Trump authorized the killing of Top Iranian General, Qasem Soleimani in an airstrike in Iraqi capital of Baghdad.
Officials claim Soleimani was planning attacks on Americans, and he had to be stopped before it got out of hand. Supreme Leader Ayatollah Ali Khamenei said America made Soleimani appear as a "terrorist," which was "unjust and unfair." Tehranian officials also believed this was an 'act of war' and were ready to plot revenge.
Six days after Soleimani's  assassination, Iran launched 16 missiles towards housing U.S. forces in Iraq. 11 U.S. military members received injuries, some believed they had concussions. However, on Jan. 22 Trump spoke at a news conference in Davos, Switzerland stating, "I heard they had headaches." He didn't consider them to be "serious."
Trump has been watching Iran very closely and authorized his assasination back in June of 2019. He threatened that if Iran increased their aggression towards Americans, their leader would be murdered.
Iran tested Trump by launching several attacks. Their biggest one was on Dec. 27 when Kataib Hezbolla, an Iraqi Shia parliamentary group, launched more than 30 rockets at an Iraqi base, which killed a U.S. contractor and wounded four U.S. service members.
With the recent events, many are confused as to what's the United States next move. Brian Hook, U.S. Special Representative for Iran, says the U.S. will take out the successor of Soleimani if Americans continue getting killed. 
Hook states, "… any attacks against American personnel or interests…will be met with a decisive response." 
For some, this is a frightening experience. To start the year off by fataling attacking Soleimani endangers Americans and other lives, believes House Speaker Nancy Pelosi. Pelosi claims this action was taken without the consultation of Congress. 
Pelosi seeks to "limit the president's military actions," however, Trump still has much power and is using it to carry out his promise of protecting Americans.
Photo credit: Win McNamee, Getty Images