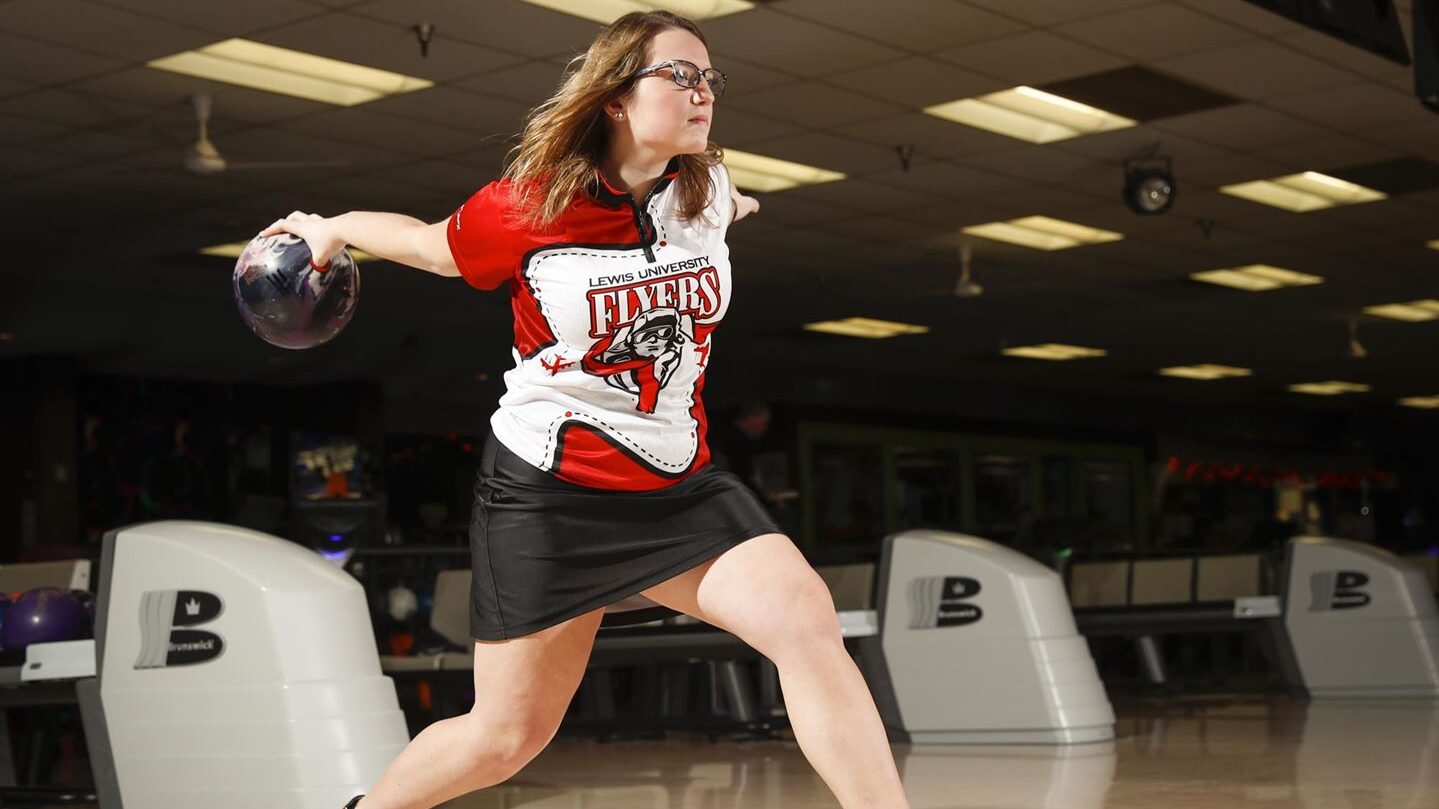 The men's and women's bowling teams competed at the Kegel/Illinois State Bowling Proprietors Association Midwest Collegiate Classic at the Stardust Bowl in Addison, Ill. on Saturday, Jan. 18 and Sunday, Jan. 19. 
The women finished ninth out of 57 teams, which included schools across all three divisions. They shot an 8,412 over five traditional games and 20 Baker games (when a team of five people bowls two frames each to get a total team score).
On the first day of competition, the Flyers shot 4,685 points in five traditional games. Sophomore Erin Biccochi shot a 1,054 (202-180-218-221-233) finishing 4th place overall out of more than 300 competitors. Biccochi also made the All-Tournament Team. Sophomore Michelle Tiltges placed 57th as she added a 951, freshman Jenna Sussenbach set a 648 in three games with one game totaling 248, and sophomore Amber Furman recorded a 525 in three games.
Freshman Kayla Dench shot a 515 and sophomore Kylie Johnson a 493 in three games. Another freshman, Clara Ferrari had a 341 in two games, while senior Kaylee Zukovich added a 158 game. 
On Sunday, the team shot a 3,727 with high Baker games of 238, 243 and 214. Johnson led the team with an 86% fill percentage. The Flyers had a 79 % fill percentage at the end of the day (158-for-200).
The men's team finished 53rd out of 75 teams. They finished with a huge total of 8,048 pins, five traditional games and 20 Baker games. However, the Flyers escalated their way up in the leaderboard as they jumped 11 spots during the final day of the tournament. 
On the first day of the competition, the team placed 64th with a 4,413 total after five traditional games. Sophomore Caleb Kirby got the highest individual ranking as he ended in 44th place out of 490 bowlers with a 1,039. Freshman Tyler Wilmoth cruised a 903, while sophomore Steve Plane added a 665 in four games.
Freshman Jimmy Rozhon scored a 464 in three games as also freshman Ben Smith wrapped up a 352 in two games. Junior Rey Valdez tallied a 340 in two games, while sophomores Eric Wesel and Jawan Burks had a 339 and 311 in two games, respectively.
On Sunday, Lewis swept a 3,635 in 20 Baker games and recorded high games of 214 and 204.
"College bowling tournaments are formatted differently depending on if they are NCAA or not," said freshman Amber-Grace Carroll. She explained that most tournaments are two to three days long and the first day is usually a Baker. "The other days five team members bowl their own game for a total score; the higher the score, the higher the placement," said Carroll.
Bowling was added to the Athletic Department in the fall of 2018. Both teams are wrapping up their second season with prominent success, particularly for the women. "Our team is doing very well and posting good scores, especially for being only a second year team," said Carroll. 
The ladies go back to the lanes for the Flyer Hammer Classic at the Tinley Bowl in Tinley Park, Ill., February 21-23. The men will head to the McKendree Baker Games at the St Clair Bowl in Fairview Heights, Ill., February 8-9.