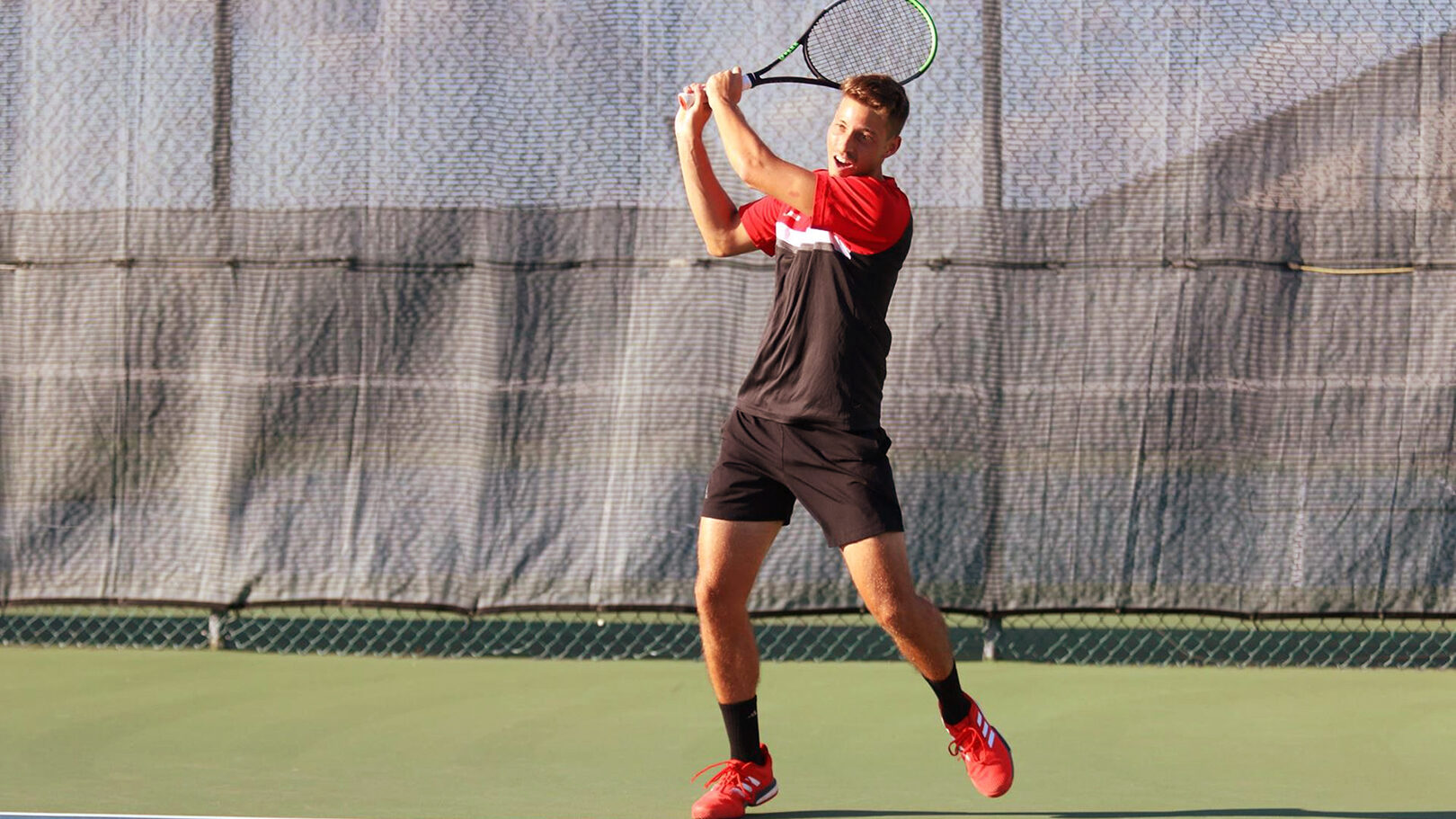 The men's tennis team fell 4-3 against Walsh University at the North Canton Racquet Club in North Canton, Ohio, on Friday, Feb. 7. The Flyers are now 0-2 while the Cavaliers improved 2-3.
The Flyers won one of the three doubles games. Juniors David Ambrozic and Juan Martin Ramirez Mejia defeated Jakob Riglewski and Joao Campos 6-4 at No.1 doubles. However, Walsh won the two other doubles to take the first point of the match.
Junior Oskar Lusti and sophomore Pedja Trifunovic were beaten by Clemens Wagner and Filipp Kulynych 6-3 at No. 2 doubles. At No. 3 doubles, freshmen Earl Lim and Jeremy Charles fell to Guilherme Carneiro and Pedro Campos at No. 3 doubles. 
In the single matches, the Flyers bounced back but it was not enough to get the final win as both teams split victories. Ramirez was defeated by Riglewski 5-7, 3-6 at No. 1 singles. Lusti beat Dawson Drummond 6-4, 6-1 at No. 2 singles.
Ambrozic won in straight sets over Wagner 6-3, 6-2 in No. 3 singles and Trifunovic defeated Alex Medina 7-6, 6-2 at No. 4 singles. Lim lost to Kulyych 0-6, 0-6 in No. 5 singles play and Charles fell to Carneiro 0-6, 0-6 at No. 6 singles.
The men's tennis team faces a challenge this season in their roster since half of the players are newcomers. "Only 3 out of the 8 players that were part of this team last year are still competing this season," said junior Juan Martin Ramirez Mejia. "In spite of that, I feel that we all competed at a very high level."
A native from Medellin, Colombia, Ramirez shared that the team is always trying to improve and exceed their expectations. He fully trusts his coach Brett Bridel on the advice and feedback he shares with the players. "We still need to make some adjustments to the way we are competing, but overall we are all looking forward to achieving and bringing great titles to the school," said Ramirez.
The men's tennis team will go back to the courts to face Purdue Northwest on Feb. 21st at the Five Star Tennis Center in Plainfield, Ill.