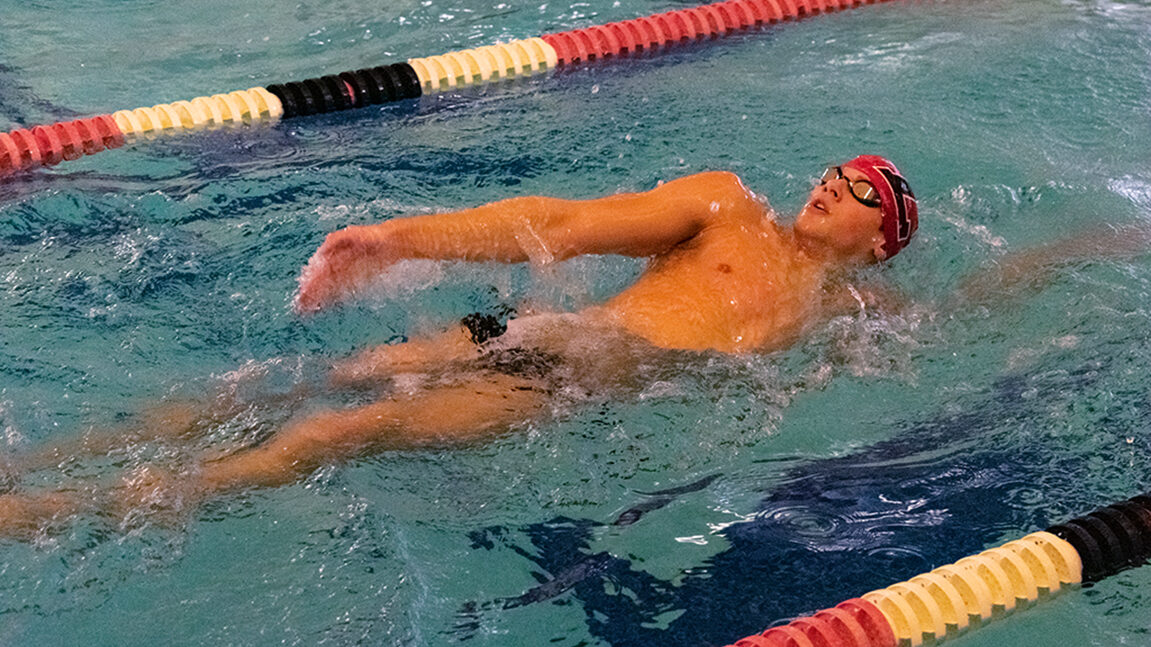 On Jan. 29, the College Swimming and Diving Coaches Association of America announced that the Men's Swim Team had the highest cumulative team GPA of all schools in NCAA Division II. The men's team was honored with an overall GPA of 3.57 with the women's team was not far behind with a collective 3.50. Both received recognition as CSCAA Scholar All-American Teams. 
Nearly 300 men's swim teams across all divisions in the nation earned Scholar All-American honors. Harvard led the way on the men's side for Division I with a cumulative 3.77, and Swarthmore College took the Division III recognition with a 3.73. 
Success in the classroom is common for the Swim program; if anything, it's an expectation. In response, head coach of the swim team, Roger Karns stated, "Academic success has always been a core value of Lewis swimming." There have been standards set over the years to maintain such excellence. For example, mandatory study hours for all those who are new to the team or fall under the GPA expectation until fulfilled. 
On top of being held to an academic standard, it is also encouraged that the swimmers participate in other groups on campus. Swimmers are part of the NCAA Student Athlete Advisory Committee (SAAC), Special Olympics, Feed My Starving Children, Love Your Melon and Peer Ministry.
With having to balance it all, Karns highlighted that additional participation in programs is exactly what makes the attitude of his swimmers successful. "The rigorous discipline and dedication required of swimmers, and all successful athletes, is part of the character of success," stated Karns. 
Karns hoped that academic success sends the message to recruits that Lewis athletes are serious both in the pool and in the classroom. "[As a coaching staff], our hope is that recruits see the value of a Lewis education and being a member of the Flyer swim team," said Karns. 
With such a prestigious award, this placed Swimming high on the extremely competitive Division II pool. With championship season right around the corner, this adds a different dynamic of excitement to the atmosphere. 
The Flyers' next competition is the Great Lakes Valley Conference Championships taking place in Crawfordsville, Indiana Feb. 12-15 followed by the NCAA Division II National Championships in Geneva, Ohio, March 11-14.
Photo Courtesy of Joe Weber, Lewis University