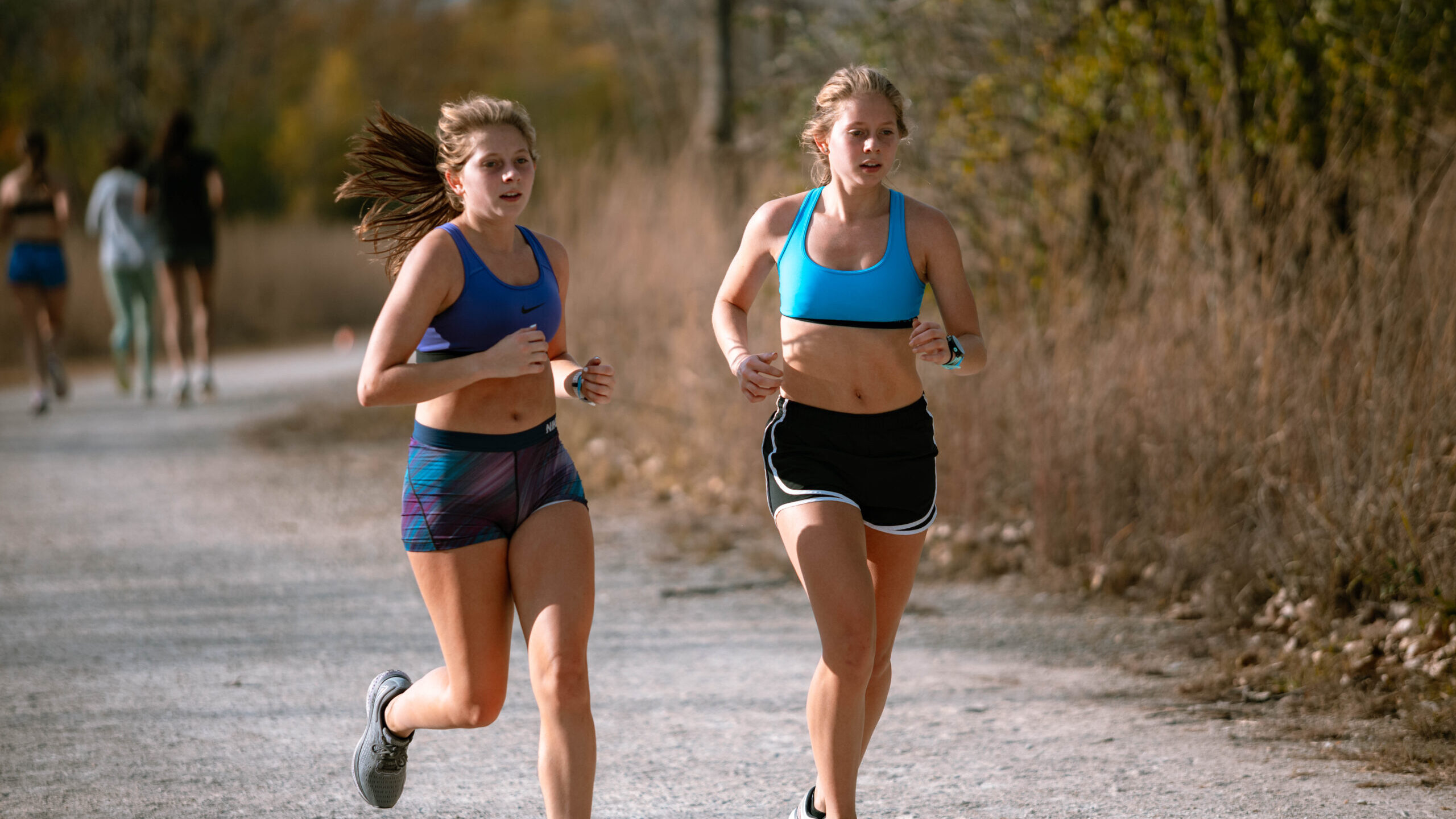 On Sept. 25, the women's cross country team earned third place at the UIndy Triangular meet – the first of the season. In the five kilometer race, two Flyers in particular, freshmen sisters Abbey and Anna Kozak, had very close finishes, crossing the line just 10 seconds apart from each other. 
Originally from Lockport, the Kozak sisters started running during their freshman year of high school, after practicing competitive gymnastics for six years. "My mom was the one who would put us in sports because she wanted us to do something," said Abbey. "We even played soccer and volleyball before gymnastics, but then somehow we stuck with running."
As twins, they both recognized that it was hard to get away from comparisons in between them while growing up. However, although Anna admitted that Abbey is usually the fastest between the two, through the years they feel that it has gotten easier to let that go. "It has always been hard, but now I think we just kind of accept it," said Anna. "We usually joke around when we have to race against each other and say things like 'I'm going to beat you next time.'" 
Both of them committed to Lewis because they wanted to be close to home. Yet halfway through the semester, they agree that the great team atmosphere and head coach James Kearny is what has been pushing them during these first months of their athletic careers in college. 
"Academics come first, so I am just focusing on staying on top of my schoolwork," said Abbey. "I want to keep contributing to the team: training hard and getting better." Anna on the other hand, is looking forward to figuring out her major, as she remains undecided; yet she has big aspirations in her sport as well. "I want to learn how to do the 6k better," said Anna. "We just started running four years ago, so I know I could reach my full potential in the four years that follow."
Along with the women's cross country team, the Kozak sisters will take on the GLVC Championships on Oct. 24 in Elsah, Ill.
Photo credit: Luis Chavez, Lewis University