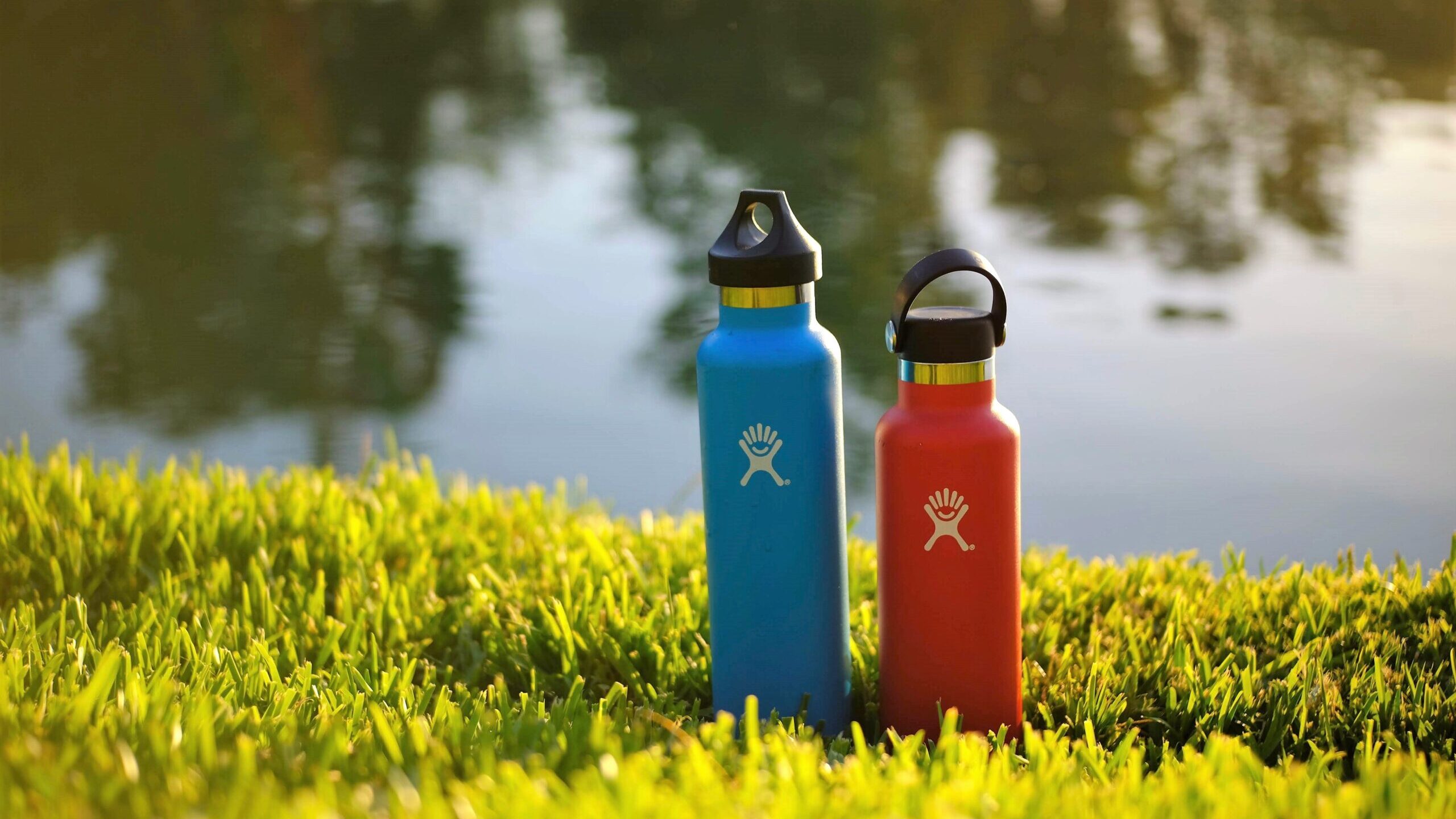 All around our campus, students can be seen carrying a very popular water bottle with a familiar-looking logo in their hands. Those water bottles are made by a company called Hydro Flask, and these water bottles have been very popular lately, but what makes them so great? Even though the cost of Hydro Flasks range between $30 to $60, many people are willing to spend the money or more on one. 
Of course, the company makes many fun and creative designs of the water bottle, and many people buy the plain ones to dress them up with stickers or even paint them. The water bottle is made with an insulating material that keeps drinks cold for several hours, but many other water bottles can do the same thing for a much more affordable price. In short, the Hydro Flask is an overrated water bottle.
The company, Hydro Flask, started in 2009 in Bend, Ore and it was created by a couple who were displeased with drinking warm water. They used the same double-wall vacuum insulation technology that Thermos has used since 1904, and put it in a high quality, stylish water bottle for people living an active life. At first, their main demographic was the athletic and outdoorsy type, but now their water bottle is popular among millenials, Gen Zers and VSCO girls.
As more people grew increasingly tired of drinking from disposable plastic water bottles, reusable metal water bottles became the better option. These water bottles became a symbol of passion for saving the environment.
Hydro Flasks are special because of the temperature retention due to its TempShield technology. Two walls of stainless steel with a vacuum between them prevent condensation and heat transfer to the outside of the bottle keeping drinks hot or cold for several hours.
What sets it apart from all of the other vacuum-insulated metal bottles on the market is their distinct, trendy look and the options to personalize and customize them. Even when someone coats their bottle with stickers, it can still be recognized as a Hydro Flask. 
The powder-coated paint on the outside of the bottle, available in many different shades, gives it its vibrant color and design. Limited edition bottles are beginning to roll out.
The Hydro Flask has become a status symbol that many people buy because they think it will make them look cool due to its expertise. Once it becomes less of a trend, it will turn into a fad because there are other companies out there like Yeti that already make similar products that are more affordable to the consumer. 
"People at Lewis use them because the brand got well known through Instagram and Tik Tok," said Miriam Tafolla, an undecided freshman. "I actually do not own a Hydro Flask because my house is packed with water bottles, and I really don't have time to pass water from one to the other." 
Even though I strongly believe that these Hydro Flasks are overrated, it is everyone else's choice if they want to spend $30 of their hard-earned money on one of these water bottles.