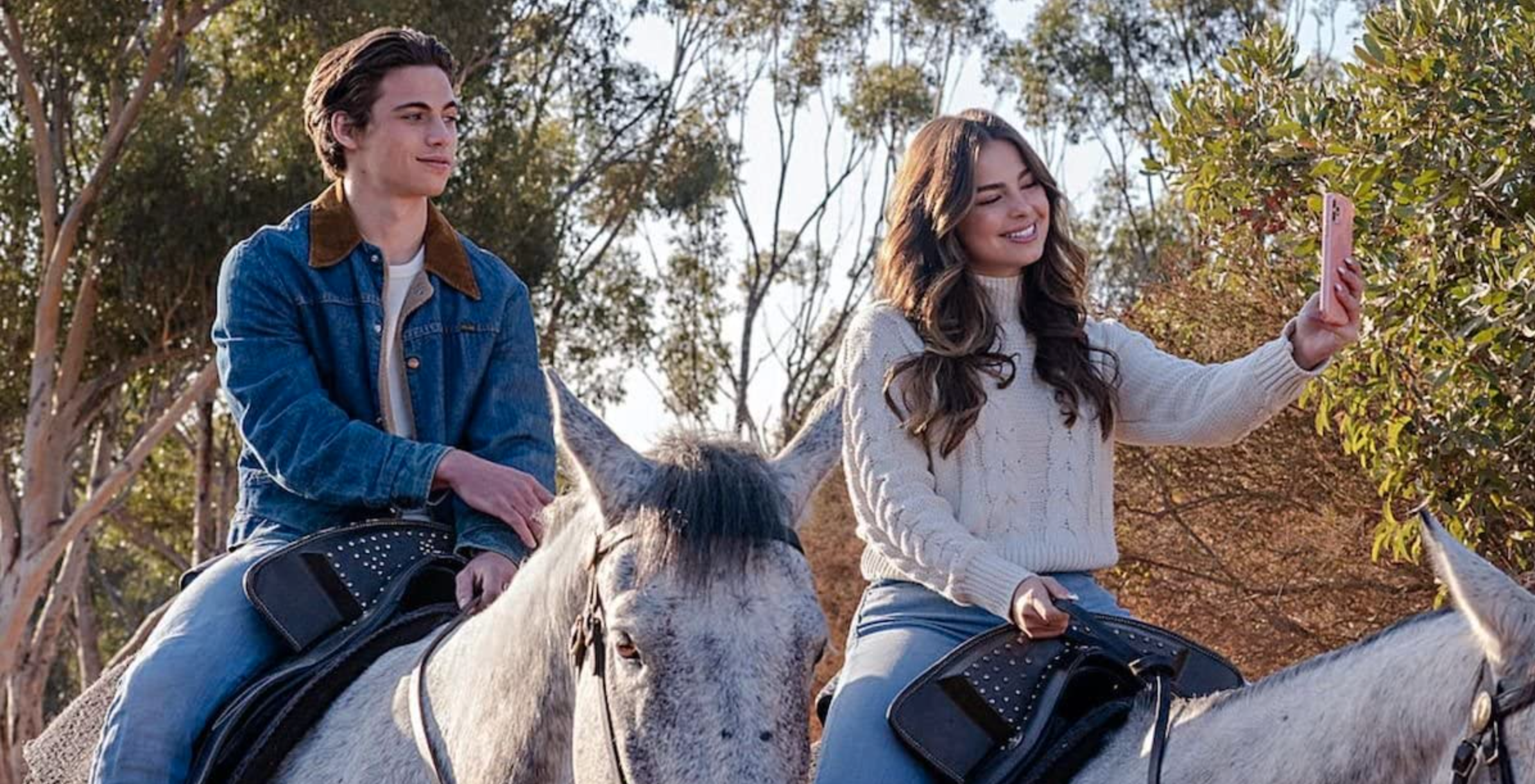 On Aug. 25, Netflix released their take on the classic rom-com genre with "He's All That." Based on the 90s rom-com classic, "She's All That," the updated version features TikTok star Addison Rae in her very first film, along with some familiar names, such as Madison Pettis and even Rachael Leigh Curtis (who, by the way, was also in the original film). This newer, more modern version of the film is pretty similar to the original, but also adds its own twist to the cliche teen film movie genre.
Padgett Sawyer, played by Rae, is a charming high school beauty queen. She seemingly has the perfect life, perfect friends and a huge social media following as an influencer — ironic, right? But that all comes crashing down when she catches her boyfriend cheating on her and essentially becomes the laughing stock of the school. With her spirits low and her social following even lower, she decides to take on a project of turning the biggest loser into the most popular guy in school to make herself feel better. Tanner Buchanan plays the loser in question, but he's not really a loser. He just finds meaning in other things besides the prom and popularity. He's actually a horse back riding, serious artsy kid who hates authority and the system, so instead, he's misunderstood. But behind his hard exterior, he's a teddy bear and, as I'm sure you can imagine, they're a match made in heaven. He's "not like the other guys" and Padgett feels inclined to fix him.    
   I must admit, being the biggest fangirl of the rom-com cliches, I was excited to see this film, But once I actually sat down and watched the movie, I felt a little differently. The gender role reversal was about the only interesting thing done in the film; I feel as though film producers could have done so much more. In the end, the role reversal and choice in casting was just a lazy attempt at generating buzz around the movie, but luckily that didn't last long. 
At the very least, the film is a good surface-level discussion as to how much social media has taken over the world. When comparing the original 1999 film with the 2021 reboot, there is a clear difference between style, technology and even slang. It's interesting to watch, regardless of whether you enjoy the new trends or not.   
Admittedly, "She's All That" wasn't that good either, but being a 90s classic certainly gives it some edge, which the new film lacks. The nostalgia, reverence and quirkiness the first film had is missing this time around. But in the end, I suppose it doesn't matter if "He's All That" is even the slightest bit good, I still think it's entertaining. It might be fun to watch with friends on a school night —preferably a Friday night, for those with loads of school work.
Photo Credit: IMDb