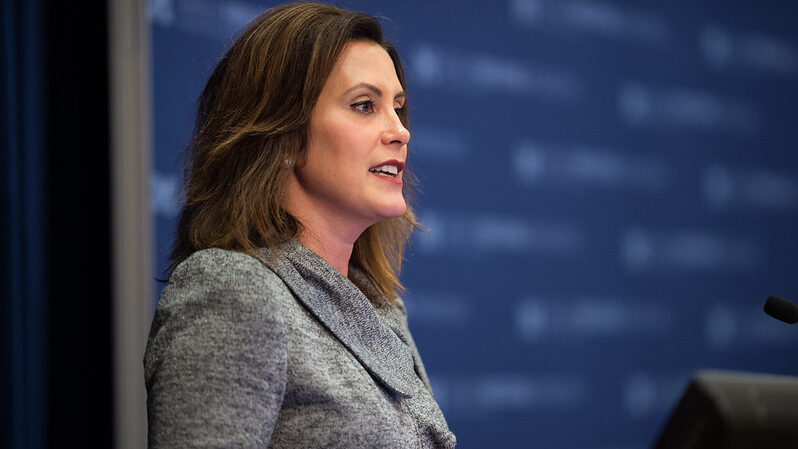 On Oct. 8, the FBI discovered a plot to kidnap the Democratic Michigan Governor, Gretchen Whitmer. Since then 14 people have been charged in the domestic terrorism plot.
The plan was discovered after the FBI found a private Facebook account discussing the violent overthrow of the government. At least six of the men were members of the right-wing extremist group, Wolverine Watchmen.
The group wanted to incite a civil war, with their first act being raising an army of 200 to storm the Michigan capitol building and kidnap government officials. The group was then planning to move on to other states that they believed were violating the Constitution, which mostly referred to democratic states and did include Illinois.
Whitmer, Vice President Joe Biden, Chicago Governor Lori Lightfoot and other members of the democratic party believe President Trump's tweet stating, "Liberate Michigan," had something to do with this situation. The tweet from April 17 encouraged people to protest against Whitmer for her restrictions put in place to stop the spread of COVID-19. The protest drew in a large crowd bearing Trump campaign symbols, swastikas, Confederate flags and large assault rifles.
Whitmer also criticized Trump for not outright denouncing the far-right group, Proud Boys, in the first debate and called him out for "stoking distrust" and "giving comfort to those who spread fear and hatred and division."
Lightfoot, who was also a potential future target of the group, spoke of the increase in threats she gets every time Trump speaks poorly of her, saying, "Every single time he attacks a public official, and I know this personally, there are those who take that as a license to come after us."
She also claimed Trump has "emboldened and empowered [a group who are] racist, misogynist, xenophobic violent people," that have threatened Lightfoot and her family as well as other Democratic government officials. She also pointed out that Trump appears to have a particular issue with female mayors and mayors of color.
Trump's response to the kidnapping and allegations against him was to criticize Whitmer for not informing legislators of the plot and for not thanking him for the work done by the FBI. He went on to say, "Gov. Whitmer of Michigan has done a terrible job. She locked down her state for everyone, except her husband's boating activities," as another snipe at her allegedly poor decisions in handling the pandemic.
This situation helped illustrate the political divide in the country right now and show what a powerful leader's words can do. Sophomore political science major Alexandria Wilson, agrees that leaders' words can incite violence and this plot could lead to "more people to attempt to kidnap more politicians, especially if they don't agree with their political ideas." 
Photo credit: Gerald R. Ford School of Public Policy, University of Michigan, Flickr