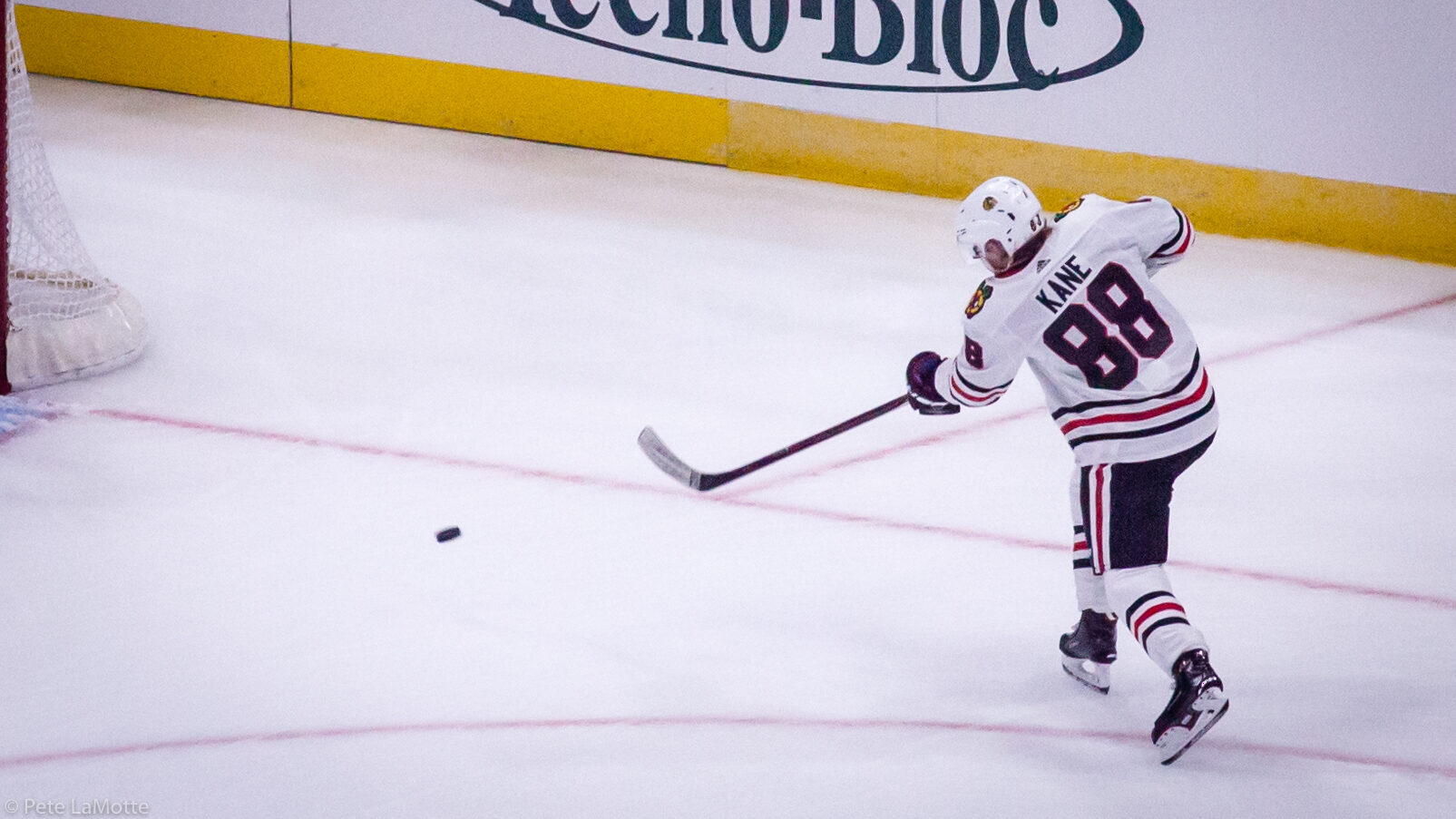 Chicago hockey legend, Patrick Kane, is notorious for getting things done. Whether it's scoring the game winning goal to claim the beloved Stanley Cup in 2010, or being one of the first to the line for a shootout, Chicago knows they can count on him.
On Sunday Jan. 19, Kane joined the elite club of players by scoring his 1,000 NHL career point against the Winnipeg Jets. He joins fellow Blackhawk legends Stan Mikita, Bobby Hull, and Denis Savard in the 1,000 point crew. Kane is only the fourth Blackhawk in franchise history to reach this milestone. In fact, the last time a Hawk hit the 1,000 mark was nearly 30 years prior when Savard earned his point on an assist on March 11, 1990. Kane was only 16 months old at the time.
This milestone has been reached by 90 previous players in the entirety of the National Hockey Leagues existence. Leading the pack is Hall of Famer Wayne Gretzky who played for 20 seasons totaling a mind boggling 2,857 career points. At just 31 years old in his 13th season, with plenty of time for him to work up the all-time scorer's list.
Kane's domination stretches farther than just scoring goals. After being the first overall draft pick by the Chicago Blackhawks in 2007, the New York native has made a name for himself. He was a member of the 2010 and 2014 Olympic Teams representing the United States. He was also most recently named to his 9th NHL All-Star Team, where he had a stellar performance despite the boos from the home crowd of his long-time rival: the St. Louis Blues. He later tweeted at the organization thanking them for their "hospitality" and stating in an interview that sometimes it is nice to be booed, and that it gives him a different type of energy to be his best. 
After his assist off fellow right winger Brendan Saad, the Blackhawks bench cleared and the United Center erupted with the celebration of Kane's 1,000 point. Although Kane's parents were not able to be in attendance due to weather, there were other factors that made the event special. Blackhawks former coach, Joel Quenneville, was at the UC for the ceremony for the following game that honored Kane for his achievement. Quenneville was the Chicago coach for 11 years, pushing them to three Stanley Cup victories in just 5 years. Blackhawks fans had the chance to give a warm welcome home to Quenneville along honoring Kane on this monumental night.