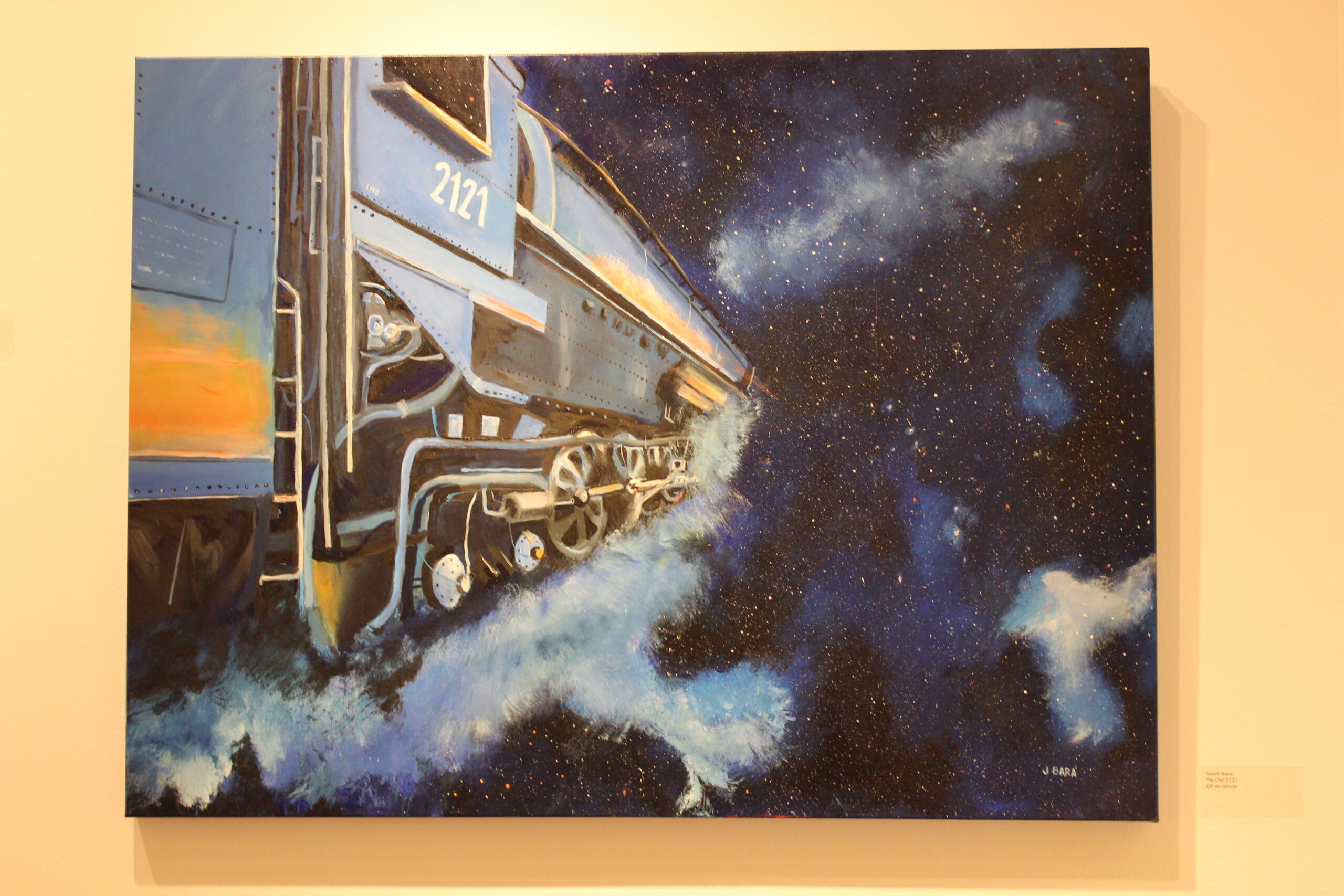 From Oct. 1-22, the Chicago Society of Artists are displaying a variety of pieces in the Wadsworth Family Gallery as an art exhibit titled, "As We See It." To go along with the art exhibit itself, there will be a gallery talk and reception to follow on Thursday, Oct. 21 at 7 p.m.
"The Chicago Society of Artists is a group that we have worked with before, this is actually the third time being here at Lewis, and we've invited them back every other year," said Art Gallery Coordinator Natalie Swain.
According to Swain, this organization is the oldest association of artists, having been founded around1887. They are currently accepting new members and are open to any kind of media including paintings, videos, graphic design and a variety of other types of art. 
"Back in the day, there were some famous artists who were a part of this group and now they're looking for students to join…" said Swain. "It's kind of become more welcoming to everybody and they are local artists around the Chicagoland area, so some are from the city, some are from the suburbs."
According to the society's website, current members continue to add to the society's tradition of excellence as their art is displayed in local, national and international exhibitions and galleries. Along with having an exhibit showing here at Lewis, they also routinely exhibit their work at the Anderson Arts Center in Kenosha, Gallery Seven in Lockport and the Vanderpoel Gallery in Beverly. 
"Since I've worked with the Chicago Society of Artists before, first I'd like to say that they are wonderful to work with, they're extremely helpful and very well-organized," said Swain. "The president of the association Jon Balke is very helpful and he will come in on the weekends and sit with me while we accept all of the works of the artists."
There are a total of 42 artists in the show, who submitted at least one to two artworks to display and there are a total of 72 pieces in the gallery.
"In this particular show, we have a little bit of everything so there's painting, drawing, sculpture, there's some printmaking, so in this show, it doesn't have any type of theme," said Swain. Everyone in the community should take the time to view all of the pieces in the gallery because even if they aren't interested in art, they can still take a break from classes and look at the pieces while feeling relaxed and inspired by the art.
"If you're interested in art in any way, even if you're not an art major, you may have a love for art and I encourage you to walk over and take a look at the gallery," said Swain. "There's everything and a little bit of something for everyone and there's a small chance that there will be a few pieces of this or that will call to you and speak to you and will make you kind of step back and look and ask a little bit more about the piece."
The gallery talk and reception on Oct. 21 is open to the general public, which includes students and faculty and staff. It is free and everyone gets a chance to meet the artists and talk about their work.
"There's usually wine and cheese, which is customary for a lot of art openings," said Swain. I think it's a really nice place to come and reflect and take a break from your classes and just come to a quiet space and kind of get lost in the pieces."
Swain encourages people who are interested in the artwork to come to the gallery talk and every month, they have a new artist's work featured in the gallery.
"This happens to be a group show but in November, we will have Professor Mark Swain show a bunch of his work within the show," said Swain. "Then, we start up again in the new year with a new artist every month showing their work."
Photo Credit: Katelyn Leano