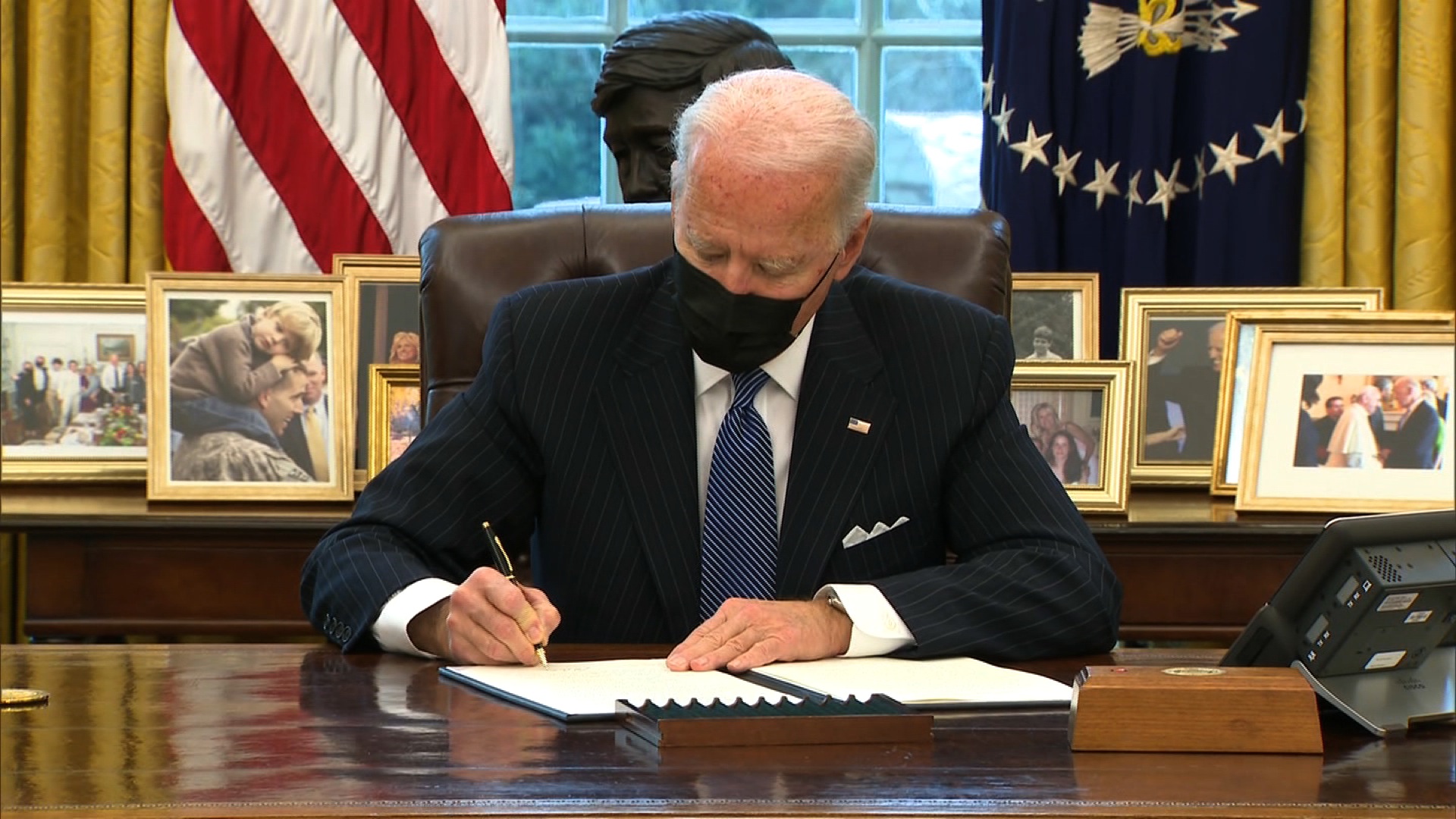 Joe Biden has a lot of promises to live up to.
This time around, American lives depend on his ability to meet the mark with some of his largest promises, most notably the effort to get 100 million people vaccinated by the end of his first 100 days. It is a bold promise, certainly, though one that his harshest critics have claimed it's not audacious enough. 
Ending the pandemic in a timely fashion is going to be the ultimate test of Biden's ability to lead. With cases continuing to rise in many areas of the country, coupled with slowdowns in the production of vaccines and novel variants of COVID-19 emerging, the end can't come soon enough.
But is a change in leadership going to be effective enough in rolling out the vaccine faster, not to mention saving the economy from a meltdown the likes of which haven't been seen in over a decade? In many ways, yes, according to Dr. Dennis Cremin of the history department, as he detailed how crucial the first 100 days will be for the Biden administration.
"The creation and delivery of the vaccine is one difficulty, but also the physicality of putting needles in people's arms is difficult," said Cremin. "So that remains one of those goals where I think that would be really important. There are people who would argue should he go over 100 million… that's actually a real tangible thing that we'll be able to say at the end of the 100 days, how did he do with the rollout?"
On top of the vaccination effort, the financial recovery effort might be an even more difficult undertaking as time goes on.
"This is somebody who lived through the recession during the Obama presidency, and actually Biden was in charge of getting us out of that economic decline, so he knows that we need to get more money into the system so we can get out of this," said Cremin.
There is also a substantial effort from Biden to tone down some of the fiery rhetoric that was standard in presidential addresses and tweets over the past four years. So far Biden has done that much, with a few very publicized exceptions in his time as senator and on the campaign trail. Barring any future misspeaks, he should be all right on that front.
No president is perfect, and to expect Biden to come out of these next four years completely flawlessly is delusional, especially given the circumstances. But his reputation will be sealed on day 101; the country will either be as well off as he promises, or it will not. For now, the answer is simply to wait and see.
Photo credit: CNN