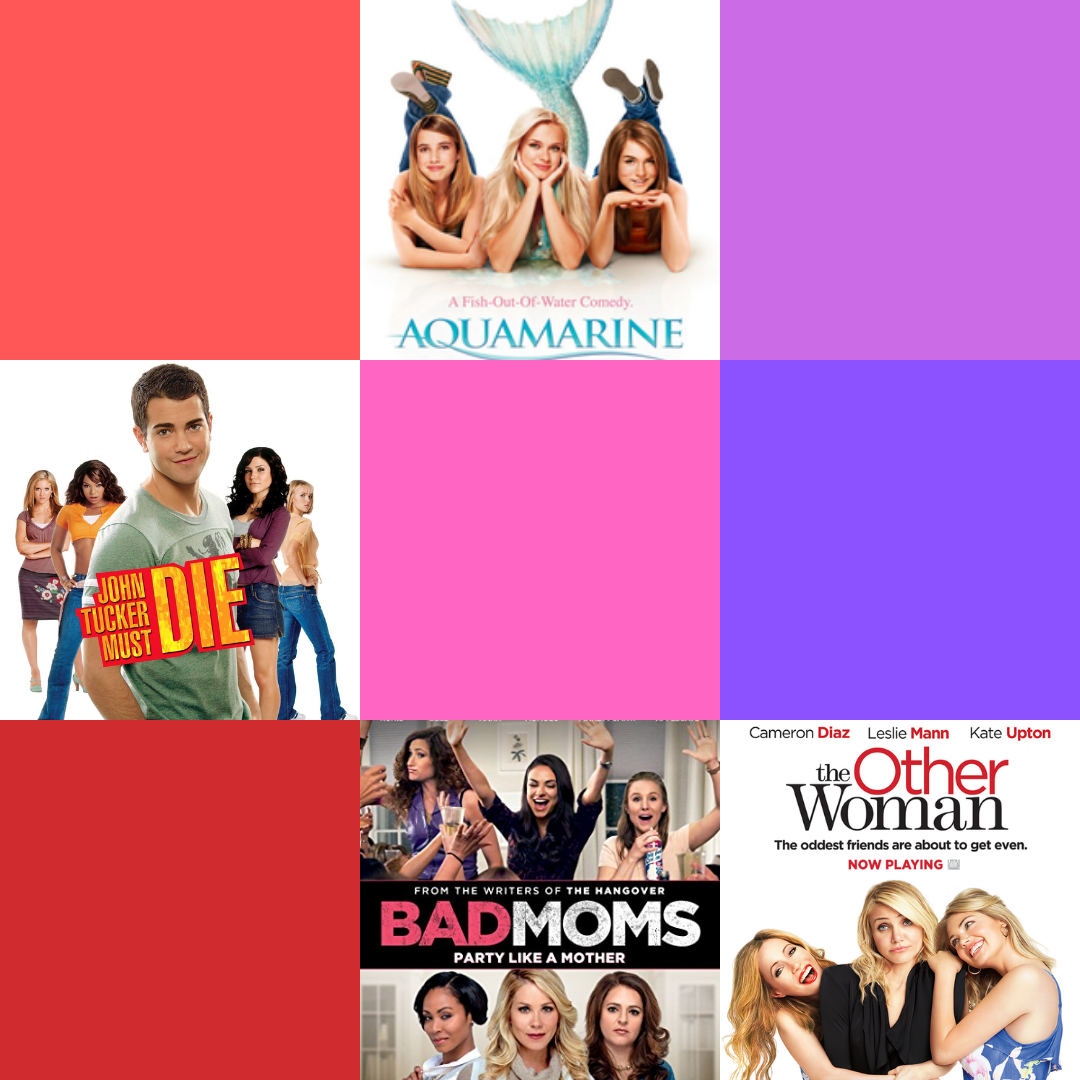 When we think of Valentine's day we usually visualize romantic dinner dates with their significant other, maybe cuddling up on a couch watching a rom-com or buying flowers and chocolate covered strawberries for one another, but what about those who don't have a significant other? What if you want to just have a girls night, drinking hot chocolate with pink sprinkles and stuffing your face with those yummy chocolate covered strawberries from Jewel-Osco that you bought for yourself?
Grab all of your single friends, or not single friends, and watch some of the best Galentine's Day movies. Some of these movies might make you cry, laugh, or even make you want to dance.
Starting off with a classic movie from the 2000's, "John Tucker Must Die" that stars many famous actors like Brittany Snow, Sophia Bush, Arielle Kebbel, Penn Badgley and Jesse Metcalfe. This movie will make everyone run through a rollercoaster of emotions. Three ex-girlfriends of John Tucker come together and use the new girl, Kate (Brittany Snow), as a way to embarrass, tease and mock Tucker in any possible humorous way they can. I won't spoil the ending for you, of course, but it's worth the watch. If you're wondering how you can watch this movie, it's available on PrimeVideo, Youtube and Tubi for Free. Vudu, Apple TV and Google Play Movies & TV have it for $3.99. 
Staying with the 2000's era, a movie about a girl wanting a life on land and to be able to fall in love and gain that happy ending, not "The Little Mermaid" but close. "Aquamarine (2006)" is the name of the mermaid two teenage girls find after a fierce storm hits. Turns out Aquamarine's father doesn't believe love exists and in order for Aquamarine to stay on land, she must find true love and prove to her father that it does. The girls that she meets decide to help set her up with this handsome, rocking-body lifeguard. Even if you have seen it before, give it another watch because you know it's just that good. The movie is available on Prime Video, Hulu, Starz, The Roku Channel, Sling TV and Philo, all with subscriptions to these apps of course. If you don't have a subscription to any of those, Youtube, Apple TV, Vudu and Google Play have the movie for $3.99. 
Now if you really enjoy rom-coms with your friends, "The Other Woman" is one you must watch next time you're scrolling through Hulu or Prime Video. Carly Witten (Cameron Diaz) has finally found the perfect man, or so she thought. He surprisingly finds out he has been married the whole time to another woman. Carly and the wife decide to team up against Mark (the cheater), and find out there is yet another love affair in the picture. All three women decide to create the ultimate plot revenge against Mark. This movie is sort of similar to "John Tucker Must Die," but has a different outcome, so you will have to watch and see. 
The last movie to check off your galentine's movie night list is an all-time favorite of mine because the actors are just absolutely stunning and entertaining. "Bad Moms" shows the side of having a horribly-messy marriage and still being able to be successful with your girlfriends. Who needs a man right? Amy (Mila Kunis) is cheated on by her husband and she is miserable to the T, struggling to keep the house and her kids in order. But she meets these two other Mom's, Carla and Kiki, who also don't seem to have their mother-lifestyle figured out. This movie is full of loving friendships, sexiness, happiness and so much more. I can tell you that you will for sure want to party it up like these Moms do. This movie is streamed on Prime Video, Vudu and Apple TV. 
One thing I think all of these movies show is that friendships are the most important thing. Having your girls' backs and being happy with them is the best feeling ever. Your world could feel like it's turning, but as soon as you have your best girls by your side, enjoying the grossest junk food, you know everything will be alright.