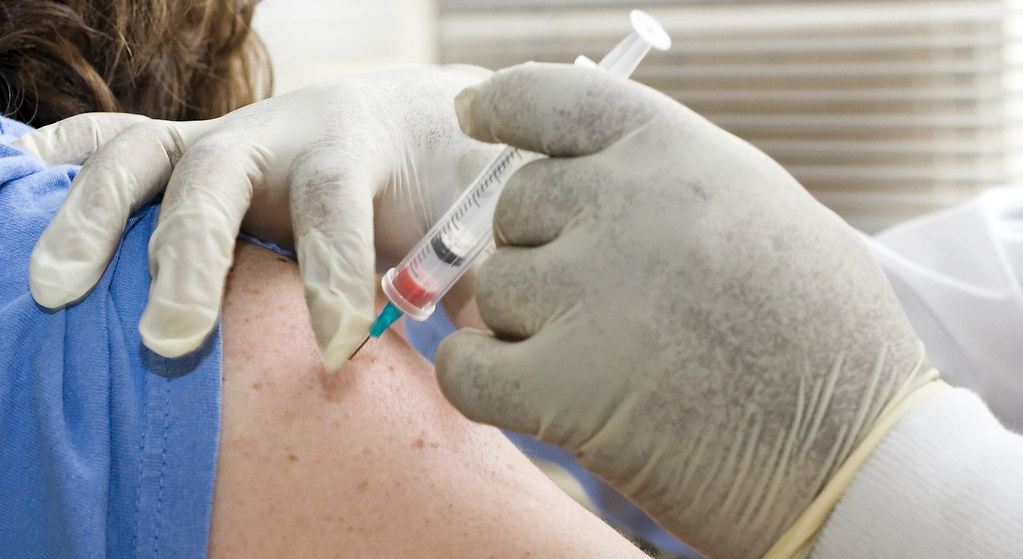 It is the peak of flu season, and it's time to get annual flu shots. Illinois is at high risk for the flu for all ages from 0 to 64, according to the Illinois Department of Public Health. Flu season is from October until late May and the most activity is between December and February. Usually, children and elders are at high risk, but this flu season has 25 to 40 year-olds at the highest they have ever been with over 1000 cases of the flu according to the Center for Disease Control and Prevention (CDC). 
The flu, or influenza, is an infectious respiratory illness caused by a virus that infects the nose, throat, and sometimes the lungs. Cases can range from mild to severe and often leave the patient susceptible to other diseases that, combined, may lead to death. The symptoms for influenza are fever, cough, sore throat, runny or stuffy nose, muscle or body aches, headaches, fatigue (tiredness), nausea and diarrhea but that is more common in children. 
People that are at high risk are adults 65 years and older, pregnant women, young children and people with asthma, heart disease, and strokes, diabetes, HIV/AIDS, cancer and children with neurologic conditions. Most people that get the flu will recover in a few days to less than two weeks but some could develop complications such as pneumonia. Pneumonia is an infection that inflames the air sacs in one or both lungs leading the air sacs to fill with fluid or pus, causing coughing, fever, chills and difficulty breathing. 
While some might say that people can catch the flu from the vaccine, medical professionals have proven this is not the case. The flu shot is made from an inactivated virus that can't transmit infection, so if someone gets sick after getting the flu shot then that means they were going to get sick anyway,  according to a Harvard Medical School report. 
To get a flu shot, you can go to your local CVS Pharmacy, Walgreens or visit the Health and counseling on-campus. Both CVS and Walgreens, offer free shots with insurance or Medicare Part B and for Walgreens, it is free if you're a VA-enrolled veteran. Those without insurance, it can cost from $30-$55. Both CVS and Walgreens are walk-in clinics.
You can also get a flu shot at Costco for $19.99 but only if you are a Costco member. The CDC estimates that 13 million people have been diagnosed with the flu so far this flu season. A report from October of 2019 shows that over 3 million have gone to the doctor with the flu and 69,000 to 84,000 people have been hospitalized.
Only 46% of college students get a flu shot, according to the National Foundation for Infectious Diseases. College students are at high risk of getting the flu because of high-touch areas like dorms, classrooms, and social activities. To prevent spreading the flu, stay away from people when you are sick, keep your distance from those sick and clean your dorms. 
"CDC data shows that the peak month for flu season over the past 36 years has been February, so we are just transitioning into what will likely be the peak of the season. There has been an increase in symptoms that are consistent with influenza. Hand hygiene and the seasonal flu vaccine are the best methods of prevention to stay healthy until the end of flu season, which can last until May" said Lori Forbear, director of health services.
If you are feeling ill you can go to the Center for Health and Counseling Services, which is located in the lower level of Mother Teresa.