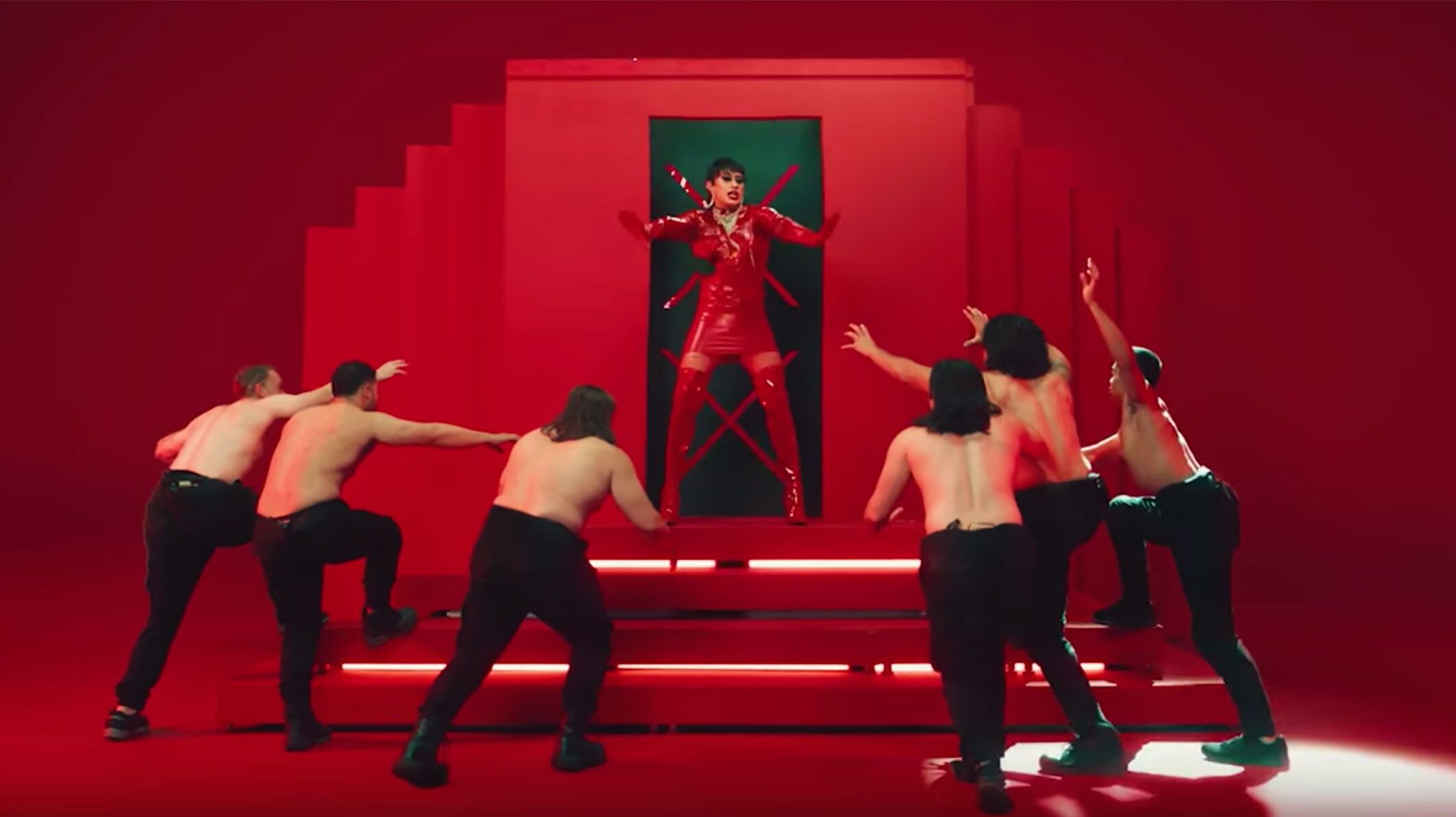 On Friday, March 27, Puerto Rican Latin trap and reggaeton singer, Bad Bunny, released the music video of "Yo Perreo Sola," which translates to "I Twerk Alone." This single is one of the many songs included in his album "YHLQMDLG," meaning "Yo hago lo que me da la gana" or "I do whatever I want." 
A polemic conversation arose widely across social media because the artist appeared dressed up as a woman: full makeup, artificial nails, high-heeled boots and dancing in a "daring" way. However, what made this video outlandish is the underlying meaning. He sings and twerks by himselfーas the song says,ー for the women who want to dance alone and feel safe in the club (and in life).
Bad Bunny wasn't scared of impersonating a woman. Although, it could have been taken as a joke, it also could have represented a way of expressing empathy. Throughout the video, the artist displays messages in favor of feminism. It includes the famous saying, "ni una menos," or "not one [woman] less," in neon green lights.  This phrase came out from a feminist movement that started in Argentina in 2015 to fight against gender inequality as well as the abuse and murder of women (also known as "feminicides").
The video ends with "Si no quiere bailar contigo, respeta. Ella perrea sola," which translates to "If she doesn't want to dance with you, respect her. She twerks alone." Here, Bad Bunny aimed to defy normativity and create consciousness about masculinity deconstruction.  If a woman wants to dance (or twerk) alone, she should be respected regardless of what she is wearing or what she is showing. 
"I wrote the song from the perspective of a woman," said Bad Bunny in an interview with Rolling Stone. "I wanted a woman's voice to sing it… but I do feel like a woman sometimes." The fact that the voice of Puertorican singer Genesis Rios, artistically known as "Nesi," could be heard in some verses caused divided opinions in fans.
On one side, some praise that a little known artist showcased her voice with an internationally well-known singer, while others criticize that even though she can be heard, she doesn't appear in the video at all. In an interview with Puerto Rican newspaper "El Vocero," Nessi argues in favor of Bad Bunny, she doesn't appear in the credits simply because her voice was basically bought and recorded at a hotelーand she agreed with all of that. "He [Bad Bunny] wrote the lyrics(…) he just wanted my voice," the artist emphasized. 
This is not the first time Bad Bunny uses his stardom to protest against social issues. In February he was a guest on "The Tonight Show Starring Jimmy Fallon," and wore a T-shirt that said "They killed Alexa, not a man in a skirt," which is a translation from Spanish. He wanted to attract the media's attention toward the brutal murder of Alexa Negron Luciano, a transgender woman, in his home country. 
Reggaeton music genre is originally known for denigrating women in its lyrics, yet "Ella Perrea Sola" broke the paradigm as being a song that empowers and demands respect. With this song, the artist made a statement about feminism and reggaeton being unified rather than being indifferent. Hopefully Bad Bunny inspires other artists to do the same so this genre can evolve and leave machismo behind.
Photo credit: CNN