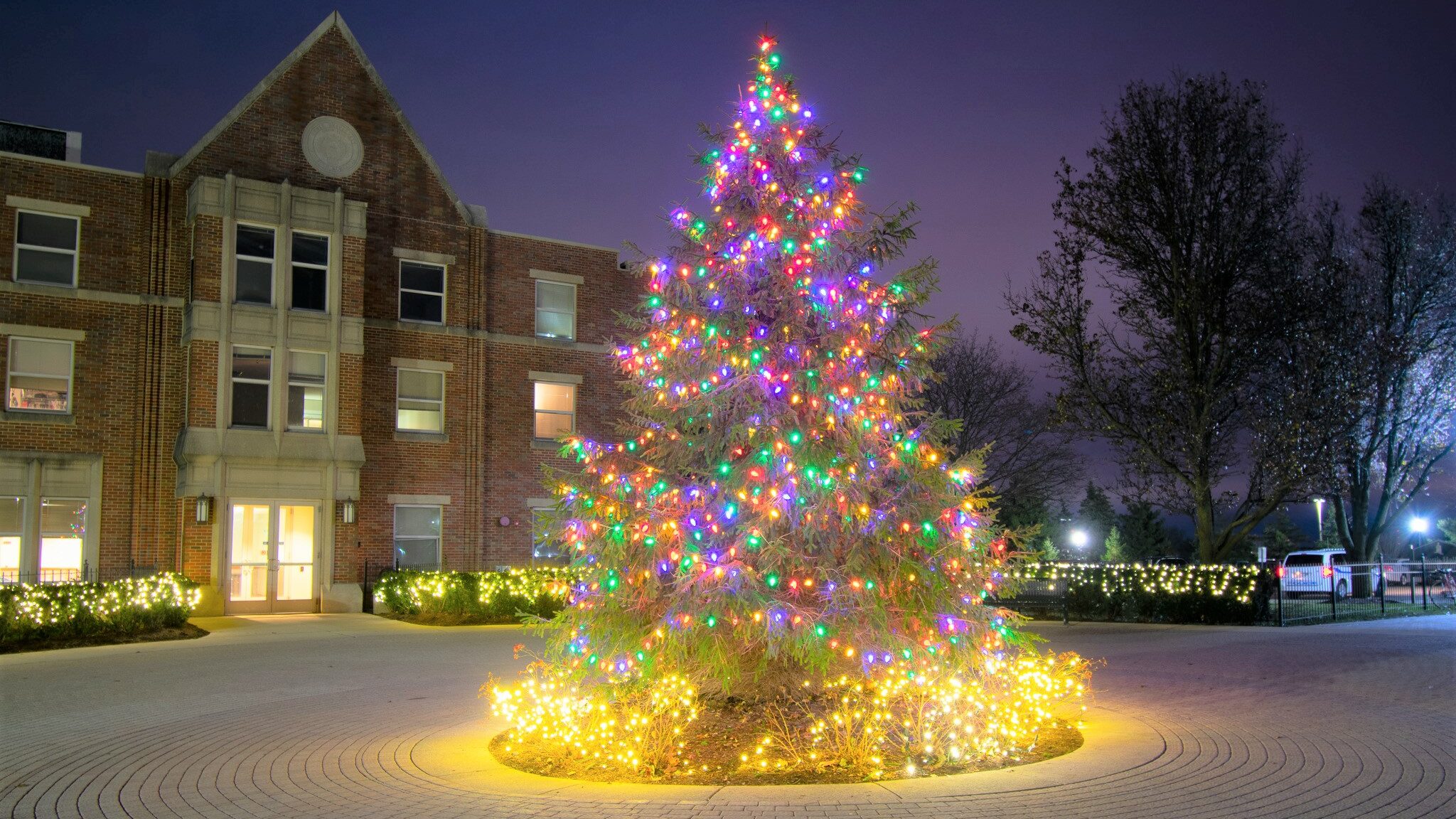 On Dec. 2, after a much-needed Thanksgiving break, faculty, staff, and students were invited to bond together to celebrate one of Lewis' long standing, annual traditions. 
The tradition of lighting trees dates back to 19th century Germany. Originally, trees were lit by candles, but are now illuminated by hundreds of multi-colored light bulbs. Harvard professor Charles Follen is believed to be the first American to illuminate a tree with candles. Though likely a beautiful sight, these open flames surely caused many issues. 
On Dec. 22, 1882, Edward Johnson displayed the first electrically illuminated Christmas tree in his New York City home. After that, it was debuted at the White House under President Grover Cleveland in 1895, inspiring everyone to purchase and design their own in-home trees. 
Christmas, for many, is the greatest holiday. Junior elementary education major Joey Ancel said, "I go every year because I love seeing everyone get into the Christmas spirit." 
Indeed, everyone was in the Christmas spirit as traditional holiday tunes were sung by the Flyers. After singing several melodies, four Lewis students were invited to turn the lights on using a big red button. 
After the "oohs", the "ahs" and the selfies, everyone gathered into the D'Arcy Great Room for refreshments and more holiday songs led by the Music Ministry Choir.
The choir included nine members, six sang while the three remaining played instruments: flute, tuba and guitar. They played several songs in which the guests sang along, but for one song everyone remained quiet, appreciating the group's amazing skills. This song was "Silent Night," a Christmas classic. 
The line for snacks was out the door. Refreshments included holiday themed rice krispies, cookies and hot chocolate, perfect for the cold day. 
Thanks to the Office of Mission and Identity, Flyers were able to joyously celebrate the start of the Christmas season.