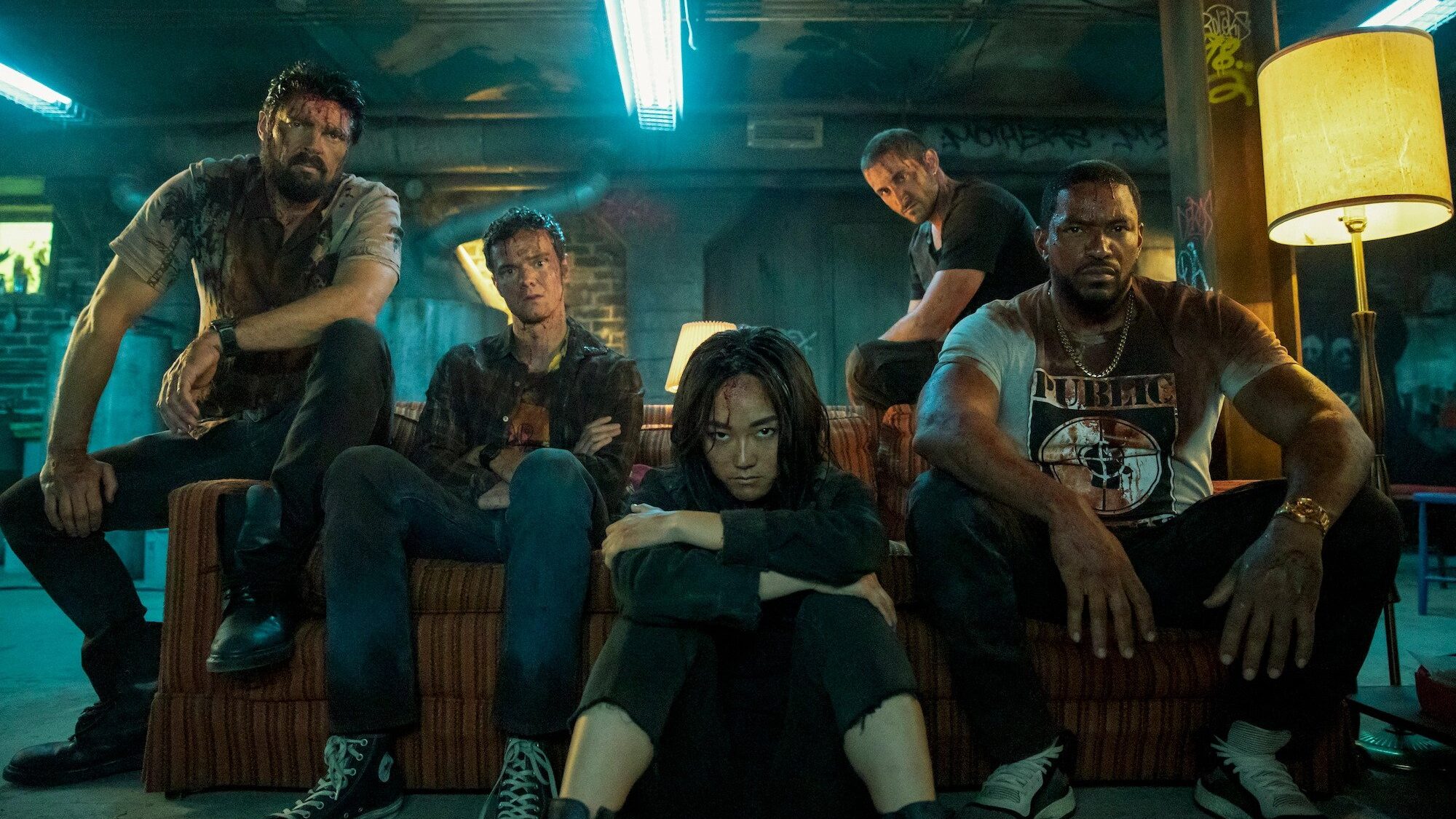 Distilled to its simplest, "The Boys" is Quentin Tarantino meets The Justice League: a madcap series satirizing the superhero genre we've all come to love. That first season was a roller coaster of gore, profanity, sex, drugs and pitch-black humor. You know, those classic superhero chestnuts. Season two is more of the same, so if you weren't on board with the R-rated shenanigans before, I wouldn't recommend double-dipping.
SPOILER ALERT! I will be talking about season one spoilers, so if you haven't seen it yet, honestly, what are you even doing here? Get out! Watch, then come back.
To quickly recap, The Boys are a vigilante group that terminate superheroes, (or Supes,) because, in this world, Supes are a contentious group. These super-powered beings aren't wholesome do-gooders, but murderous, psychotic, predatory, foul-mouthed, sexed-up nutcases. And they need looking after. 
Season two picks up right where we left off. After escaping arrest with the help of Annie, aka Starlight (Erin Moriarty), Hughie (Jack Quaid), Mother's Milk (Laz Alonso), Frenchie (Tomer Capon) and Kimiko, aka The Female (Karen Fukuhara), are shacking up in the basement of a drug-running pawnshop. Team leader Billy Butcher (Karl Urban), having failed to take down big baddy Homelander (Anthony Starr), is in the wind. The Boys are now wanted men, on the run with nowhere to turn. And we are back in it!
The initial appeal of "The Boys" came from its visceral shock value, but the show stayed afloat with a strong story, sharp characters, topical commentary and a wicked sense of humor. The cultural zeitgeist is so inundated with superheroes at this point that a stinging superhero satire is not only welcomed but needed. The creative team is on a roll, delivering another batch of devious goodness in the new season premiere. Immediately, we are back with all the characters we love and loath. Seeing our beloved Boys stripped down to their bare essentials offers a strong start to their arcs for the season. They stand on the edge of a knife with little more than their wits holding them steady. There is a continual string of tension within the group, and they are constantly snapping at each other's heels. Throw in the added complication of newly developed super-terrorists hitting the scene (courtesy of Homelander), and the stakes couldn't be higher. The Boys aren't The Boys yet, but they'll need to be because boy, oh boy, we got problems.
Whether corporate or caped, this show is in no short supply of incredible bad guys. Homelander is one of the best villains on T.V., and they somehow manage to keep making him scarier. The truly terrifying thing about Homelander isn't that he can do whatever he wants, but that he knows it and does it. Watching him laser people in half or standing by as a passenger-filled plane crashes is bad enough, but seeing him play poppa adds a whole new level of awful to his character. Include the fact that his baby mama is none other than Butcher's wife, Becca (Shantel VanSanten), and you've got a combustible mix there, son.
This season is awash with exciting new characters and increased depth for returning players. You wanted more Queen Maeve (Dominique McElligott), you got it! More Kimiko? You got it! Starlight is back, grizzled and scarred, disillusioned of her superhero dream, and looking to burn it all down. The new member of The Seven, Stormfront (Aya Cash), comes crashing in like a wrecking ball. She's unfiltered and dangerous, promising all manner of terrible things to come. And lest we forget the new suit-wearing rogue Stan Edgar, CEO of Vought International, played to a tee by Giancarlo Esposito, possessor of the deadly baritone.
The plotting of these first three episodes makes for an excellent binge session. They terrifically set up what is to come, cueing us into where the characters are, laying the questions on thick, deepening the wounds, pulling out some rugs and stacking up the chips. The pressure is on throughout the near 180 minutes of this premiere. Add in all the over-the-top violence, cursing and weirdness that fits "The Boys" trademark, and you've got one hell of a good start!