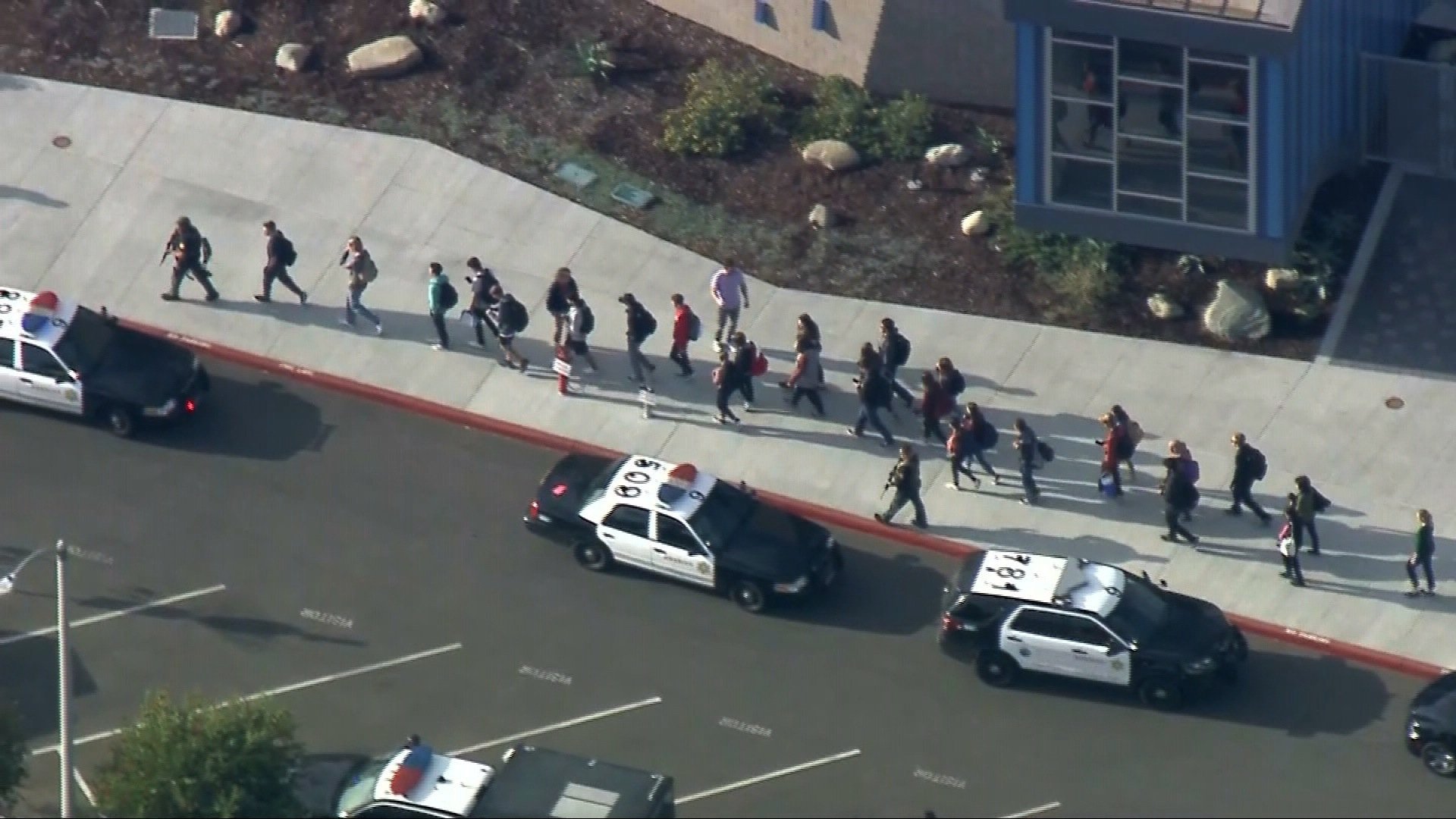 On Nov. 14, student Nathaniel Berhow pulled a semi-automatic handgun and fatally shot two classmates and injured three others on his 16th birthday. The shooting, which lasted 16 seconds, took place at Saugus High School in Santa Clarita, Calif.
After shooting his classmates, Berhow shot himself in the head, leading to his death on Nov. 15. The three injured students were hospitalized and have since been released. Students at Saugus were allowed to retrieve their personal belongings from campus from 10 a.m. to 12 p.m. on Nov. 12. The school remained closed for two weeks, reopening on Monday, Dec. 2.
"I, unfortunately, wasn't surprised to hear about [the shooting]," said Chief of LUPD Mike Zegadlo. "We are kind of at a point now, culturally, where this has kind of been woven into our fabric. And, we are, I think at some level, becoming desensitized to these school violence incidents."
The weapon used by Berhow was identified as an unregistered "kit gun." This self-assembled firearm did not have a traceable serial number, making it difficult to identify the manufacturer or importer. According to Giffords Law Center, the Bureau of Alcohol, Tobacco, Firearms and Explosives (ATF) can use the serial number to trace the first retail purchaser, conducting more than 408,000 traces in 2017. 
"If you're purchasing your parts through a Federal Firearms License (FFL) [retailer], they're required to comply with federal gun laws, which would require that all those parts be serialized and stamped and traceable by the ATF," said Zegadlo. "Typically, our active shooters are not interested in anonymity, so for them to go through great lengths to engineer a weapon system that is untraceable is inconsistent with their normal profile or pattern of behavior." 
Retailers can get around the requirements to mark gun parts with a serial number by marketing these parts as unfinished. Untraceable gun parts can also be made through 3D printing. However, warning signs exhibited in the behavior of an attacker, like Berhow, can be observed and result in the reduction of potential violence. 
California is one of 17 states that has some version of what is known as red flag laws, which authorize courts to issue a type of protection that allows law enforcement can confiscate weapons.  California adopted this legislation in 2016 and was the first to permit family members of a potential attacker who raises a "red flag" to petition the courts directly to confiscate weapons.  
"The tradeoff is this: family members know shooters better than the local police department or even school officials," said Zegadlo. "There's an intimacy there that provides an insight that the government doesn't have. The flip side to that is those people have not been trained in threat assessment or understand psychology or understand all the behavioral cues." 
 According to a July 2019 report from the U.S. Secret Service National Threat Assessment Center, 93% of attackers in 2018 threatened violence or engaged in concerning communications prior to the attack. In the same report, 85% of attackers made a comment that did not elicit a direct threat to a person or group but may have caused rise for concern, such as the desire to purchase a gun. 
While each state's own version of a red flag law varies, law enforcements need a search warrant to go into a home and physically confiscate the gun. In order to obtain a search warrant, they need a record that there is, indeed, a gun on the premises. 
"That next step of confiscation gets really tricky," said Zegadlo. "It's one thing to revoke the privilege, but the next piece of actually getting the gun, there's a lot more involved in that. And I don't think most states who have red flag laws have figured that out yet." 
Colorado has joined the list of states to pass some form of red flag laws, bestowing state judges the power to temporarily remove firearms from people believed to be a risk in January.