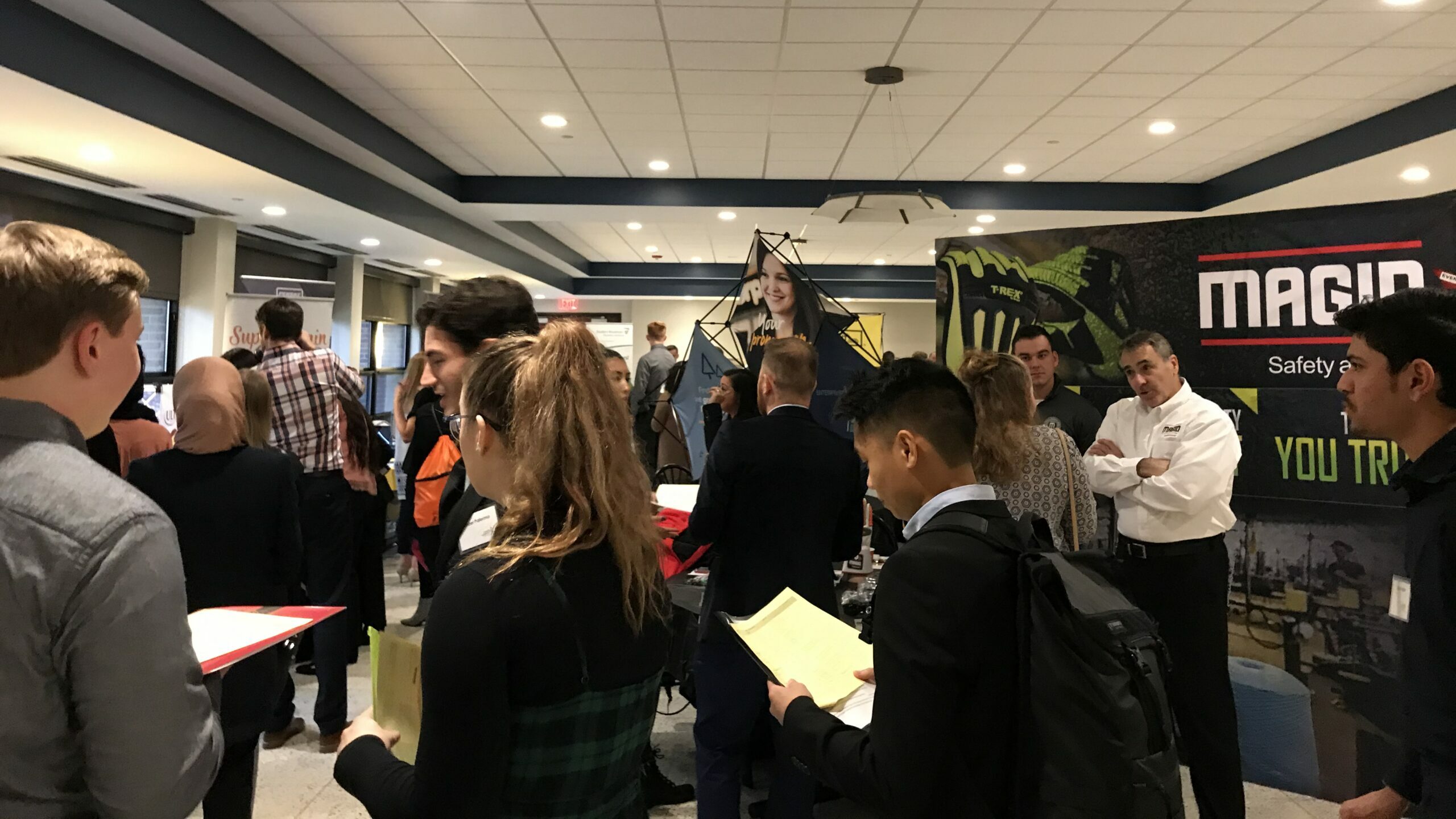 On Wednesday, Oct. 30, career services hosted their annual Meet the Firms, a business and technology themed event where students meet prospective employers. Students were required to wear professional attire and bring resumes.
There were two parts to the event. The first was a presentation on ways to succeed through networking and the second consisted of appealing to and interacting with employers. The later was similar to career fairs but with more of a focus on networking.  
The first event, Epic Networking Skills, occurred in the Academic Science Building from 3 to 4 p.m. It imparted the knowledge that networking was important not only because this is the decade where references matter a lot, but because of the numerous benefits. The panel was filled with tips that could be used to impress employers.
After opening remarks, the panel went on to discuss about why networking is needed to succeed. It is needed to succeed because one can receive advice, opportunities, connections, improve profile/reputation and so much more. Even if the thought of communicating with your prospective employer or colleague may fill many with dread, it is important because it offers many opportunities that working alone can't.
Sophomore finance and economic major, Vasilik Pappa's, found the panel informational and interesting, and he was really excited for the following event. He came because he was "looking for internship and a chance to network."
The second event "Network with Employers" occurred from 4 to 6:30 p.m. in the Flight Deck and was filled with alumni who through this event found internships that later on became full-time jobs. The program was beneficial so they wanted to help the next generation. 
Alumnua Ashely Rodriguez was the perfect example of the success of attending career fairs, because she was successfully found an internship. This internship in 2010 grew to a full-time job as manager of the human resources department for CTI BioPharma.
Rodriguez "is happy that she chose to go to the Meet the Firms" nine years ago and encourages students to go to career fair events such as this and also to join CTI BioPharma. The company, according to Rodriguez, "has a lot of growth and development opportunity." Furthermore, "It offers a 100 % tuition reimbursement and also pays for books", said Rodriguez 
Companies such as Federal Deposit Insurance Corporation, Sentinel Technologies, J.B Hunt, Ulta Beauty, Blue Cross Blue Shield and Dayton Freight came to the event. The lines for Sentinel Technologies were long because it was a popular company and is generous to Lewis and its students. 
The company is a supporter of the advancement of computer science at Lewis. Lewis is grateful for them as the Cybersecurity Lab was renamed the Sentinel Cybersecurity Lab in recognition of a $50,000 gift from Sentinel Technologies.
Sophomore computer science major Emily De Lay was grateful for this event because it was a good opportunity to learn "about companies and future employers." Lay, like many other students who attended the event, is looking forward to next year's event, and hopefully earning an internship or receiving a job offer.