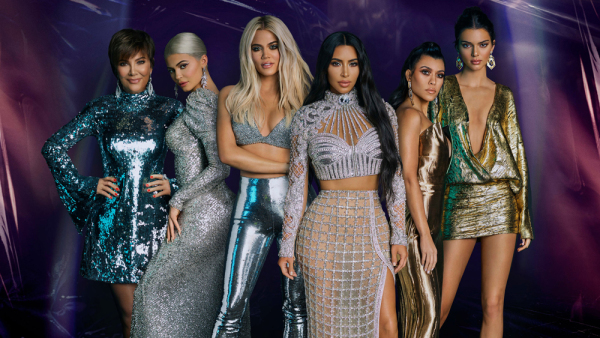 After twenty long seasons, fourteen years and four spinoffs, the infamous reality TV family of E! is finally leaving the network. The Kardashian's have announced that the 20th season of the show will be their last, and fans could not be more confused.
Given that the family is headlining in media outlets every other day, the announcement that they have decided to end the show does not seem to be so far-fetched after the initial shock value fades away. 
Earning fame originally from the involvement Robert Kardashian had in the O.J. Simpson trial, the Kardashians have continued to make a name for themselves and further their recognition, even after their father's death. 
Gaining full attention due to a scandalous sex tape with rapper Ray J in 2007, Kim Kardashian became a household name, which further played into the brand recognition and success of the Kardashians . 
With their show airing on E! Network, the focus and plotline of the show revolves around the sisters, Kim, Kourtney and Khloe Kardashian, running useless errands, complaining about unworldly topics and consistently proving that society's views on the "perfect body-type" is still not a major issue throughout the world.  
Kendall and Kylie Jenner have proven to follow in the un-learned mistakes of their older siblings. Starting a questionable fashion line involving deceased rappers, airing in underthought Pepsi commercials and stealing fashion ideas from other companies, the Jenner's have shown that in their short yet prominent time on camera, they have failed to learn attributes that can connect them to the average viewer.
Apart from incessantly offering terrible role-model characteristics, the Kardashian's have gathered higher acknowledgement from Kim's marriage to Kanye West as well. 
Once the rapper joined the "cult," the recognition of the Kardashian name began to develop more viewers from West's fanbase. This has continued to grow since West announced his run in the 2020 Presidential Election and the following episodic Twitter rants against his wife and family.
But between launching makeup and fragrance lines, partnering with popular industries, dating relevant celebrities and gaining backlash for blackfacing, the family remains a constant presence in almost all media outlets known to society.
Whether the headline revolves around mom-shaming or seductive apparel, props are always given to the family for making viewers continuously have to "keep up" with their behaviors.