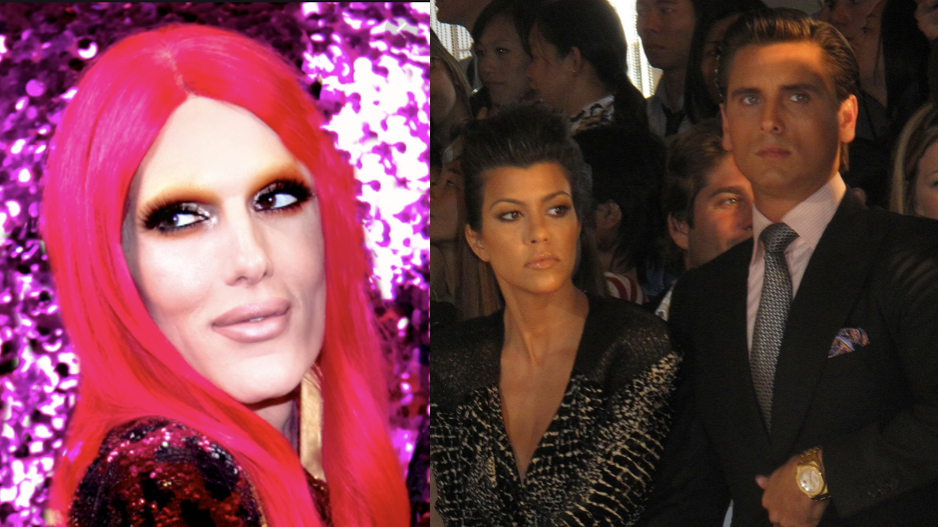 Kourtney Kardashian's son, Mason Disick, threw shade at beauty guru Jeffree Star on Instagram live.
In late March on Instagram live, Mason and TikTok star Addison Rae spilled some tea and answered fans' questions. The drama began when beauty guru James Charles asked Disick who he considered being his favorite beauty guru, which on the surface seemed like an innocent question, but escalated quickly.
Disick responded, "I don't really watch makeup YouTubers, but I think James, he's really nice. Because Jeffree Star is, like, spoiled AF." 
After Mason's comment, Addison changed the subject quickly to stop any drama from happening, but the efforts ultimately failed. Viewers were recording the live stream, and after the comment from Disick, the recording spread like wildfire. Everyone was talking about it on Twitter, requiring Jeffree to comment on it. 
All of the parties involved either make a lot of money from beauty products or just by having famous relatives. Nola Marianna, an entertainment reporter, tweeted, "now Mason Disick has done another live and threw some shade at Jeffree Star by calling him 'spoiled' LMAO… who knew 2020 was the year he would start to become my fave Karjenner kid?!"
Star then replied stating, "I had $500 in my bank account six years ago… Maybe he's confused with his own privilege versus mine being self-made, hopefully, his father can educate him soon!" 
After Disick said the comment about Star on Instagram live, Charles responded, "I love you Mason" and the way some fans saw it was that Charles had only responded to the comment made about Star. Charles and Star have had a lot of drama in the past, including a rude friendship where Star tried to ruden Charles' career and twitter agreements. Meanwhile, other fans believe Charles had only responded to the part where Disick said Charles was his favorite.
After this live drama about Star, Disick went on Instagram live again to spill tea about his family. Fans were asking him questions about the Kardashian and Jenner sisters which led him to tell the family secrets. Before this live there were rumors about Kylie Jenner and Travis Scott being back together, but he cleared this rumor, revealing they were not. 
24 hours later, Kourtney Kardashian, deleted Disick's Instagram account. She went on her Instagram story to state why she did this: "he started an Instagram yesterday and he didn't ask us. I did delete it because Scott and I felt like he's 10. I think there's an age limit with Instagram. I think it's 13." 
The Kardashians have not commented on anything since Kourtney's Instagram, story and Star has deleted his tweet. Disick has now downloaded TikTok, so who knows what other drama will spill out of his mouth.
Star and the Karjenner sisters have had a lot of drama in the past, so it would not be that surprising if more drama will come out of this. This latest bit has at least upheld the tradition of drama in the beauty world.