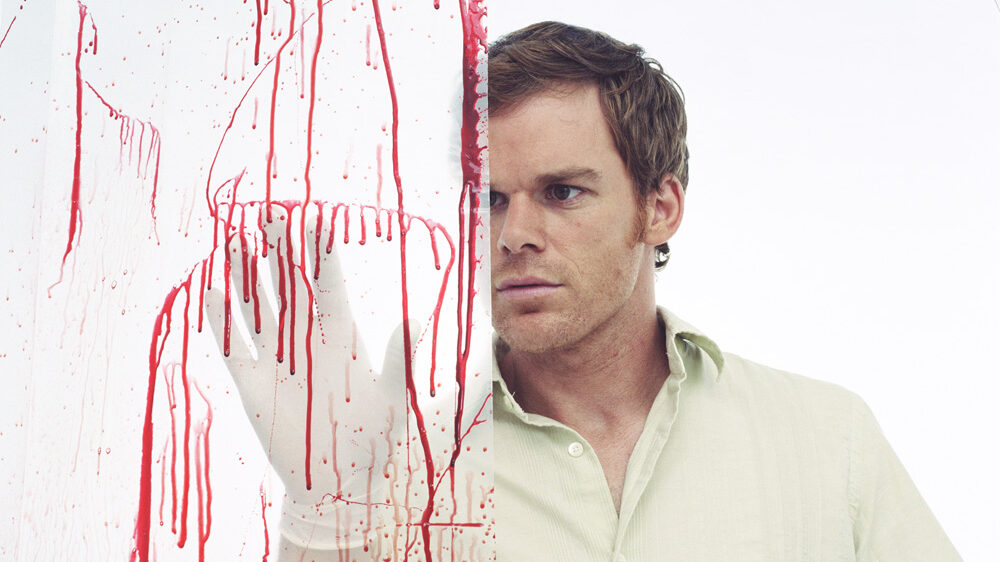 In the midst of the scariest month of the year, Showtime has announced an upcoming 10 episode reboot of the infamously gory, serial- killer thriller, "Dexter". 
The four time Emmy award winning series, inspired by the novels of author Jeff Lindsay, premiered in late 2006 and quickly became a household name with millions of loyal viewers. After eight successful seasons, however, the show came to an end in 2013, and left the vast majority of fans disappointingly outraged with its controversial ending. 
The show developed a large following quickly after its inception, mainly due to its unique storyline following the life of Dexter Morgan (Michael C. Hall), a blood-spatter analyst for the Miami Metro Homicide Department. The twist… Morgan was living a double life for the entire series, helping fight crime while on the clock, and committing the worst type of crime while off the clock: Murder. 
The forensic scientist wasn't just any old killer though. What drew many to tune in week after week was the fact that Dexter was somewhat of an ethical serial-killer. That's right, Morgan followed his own killing code, manufactured in part by his father during his childhood. What exactly did that code entail, you ask? His victims must have already killed with their own two hands, and he would only claim those that were likely to kill again as his prey. 
For eight seasons, viewers yo-yoed with their moral beliefs, with many supporting the heinous and bloody acts perpetrated by Morgan in almost every episode. Eventually, these same viewers saw karma catch up to the character, leading to the ending that left so many in dismay. 
Fast forward seven years after mass disappointment, and Hall, alongside original showrunner Clyde Phillips, are bringing their passion for all things entertainment back to television. This time with the intent of leaving their fans with a more satisfying "second series finale." 
While speaking in the Hollywood Reporter's TV's Top 5 podcast, Phillips promised excited fans one thing, "We're not going to betray the audience and say, 'Whoops, that was all a dream.'"
What this means, according to Phillips, is that the reboot won't take back anything that happened during its first eight seasons. Beloved, series long characters are still dead, Dexter Morgan still committed all those murders from seasons past, and yes, people might still be looking for answers related to those murders. 
Outside of this, no information regarding the creative direction of the reboot has been announced, leaving fans to wonder where the series will pick up, what characters will return, and how the series will right the wrongs of season eight. 
Amongst the curious and excited is Gary Levine, Co-President of Entertainment at Showtime. According to Levine,  "Dexter is such a special series, both for its millions of fans and for Showtime, as this breakthrough show helped put our network on the map many years ago."
The new season of Dexter is set to begin filming in early 2021, with an expected release date set for sometime in fall of 2021. Until then, viewers can stream the first eight seasons on Netflix in preparation for the series' second finale.