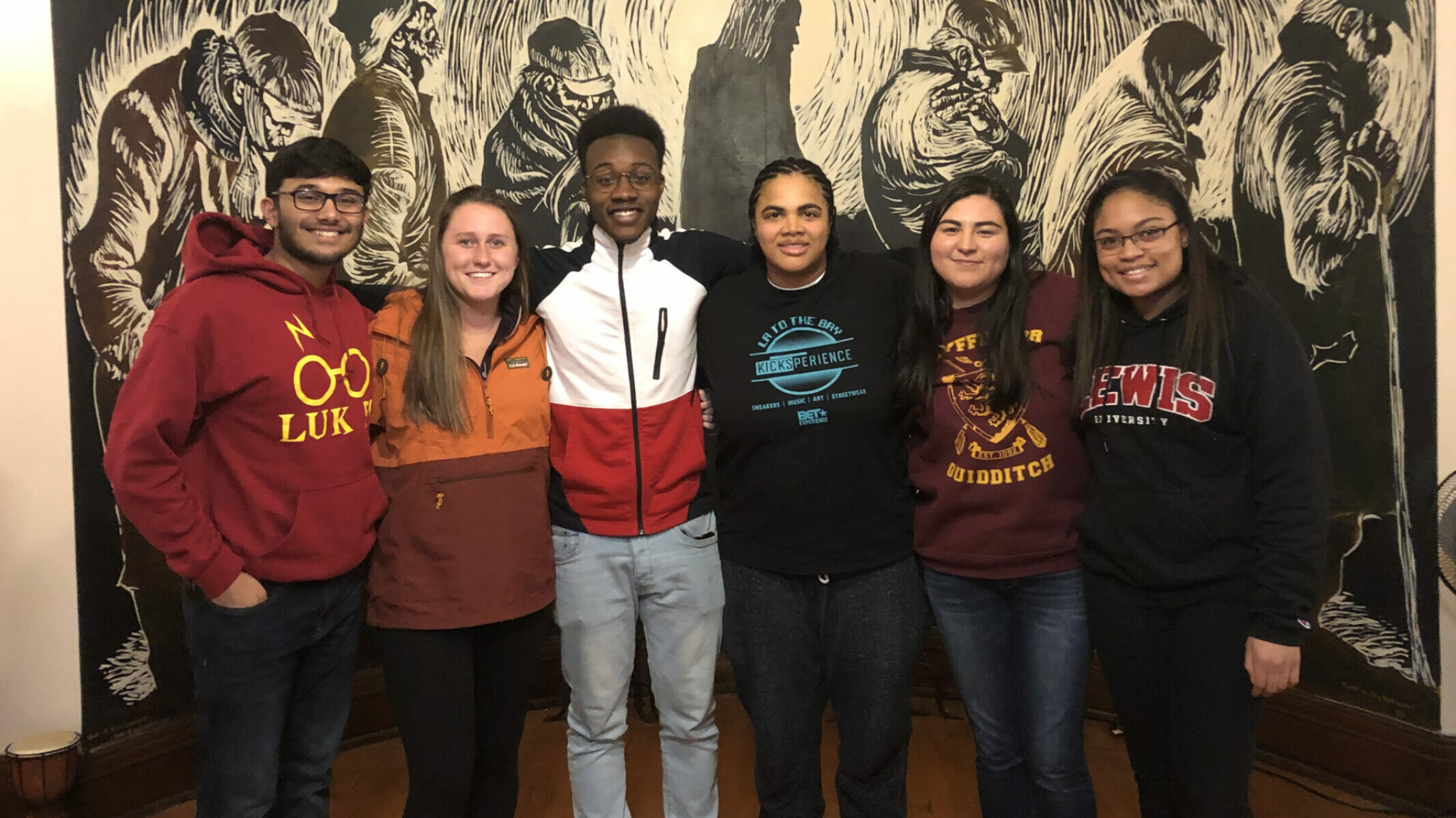 On what started off as a typical Friday evening, uncertain faces across campus stared at their phone screens as they studied the incoming alert service messages, reading, "There has been a major traffic accident at the front of campus." Less than a week later, the campus community would come together to support the students who had been injured in the accident. 
On Nov. 8, junior political science major Michael Hassan was injured in a car accident outside the main entrance of campus, suffering internal injuries. Hassan was hospitalized and placed into a medically-induced coma for several weeks after the accident took place and is still receiving medical attention. Junior aviation administration Dante Zeman and TJ Jackson were also involved in the accident and were treated and released from the hospital within the following week. The collision occurred when semi-truck driver Sherrard McNight, who was reported to have been drinking, ran a red light. 
Despite Hassan's absence on campus, the community of students and faculty gathered for a prayer service on Nov. 14 to express their support for Hassan, Zeman and Jackson. The Ministry reached out to those who knew Hassan personally and invited them to say a prayer in an unscripted service while the Gospel Choir, which Hassan is a member of, performed. Students and faculty, many of whom personally knew Hassan, attended the service.
"Because a lot of things were uncertain when the accident first happened, there was definitely this desire to come together, not just for Mike but also for TJ and Dante," said University Minister Emily Brabham.
Brabham, who has known Hassan for two years, organized a fundraiser for Hassan's family, raising $10,000 in just two weeks to help pay for medical expenses. Students, faculty, alumni and Hassan's former high school, De La Salle High School, made up the over 200 donors who contributed to the fundraiser. 
"The first donation was $5," said Brabham. "Five dollars started it. That's the thing that's so moving to me. Some people who donated don't even know him, they just know that he's a Lewis student and have that value of association. We talk about the Lasallian values and association, and for me, this is kind of the pinnacle of it."
Senior psychology major Latya Johnson met Hassan when he joined the Gospel Choir his freshman year when she was president. Hassan currently serves as treasurer of the Gospel Choir. Johnson and other members of the Gospel Choir were on their way to a competition at Illinois State University when they were notified that Hassan was involved in the accident. 
"Mike is one of those people you just can't imagine getting hurt, so everyone was like, 'How could this happen?'" said Johnson. "He always wants the best for everybody. He's always checking up on people, says hi to everybody, nice to everyone. He's just an all-around good person. I didn't expect for him to literally know as many people as he does. So to see everybody come together just to support him and let know how much he means to everyone, it was a little comforting." 
Director of Multicultural Student Services Dr. Krisi Kelly has known Hassan since he was a freshman, saying, "He's a bridge-builder; he's all about justice; he has leadership skills; he doesn't bend easily, so he's persistent. He has a voice, and he uses it."
As someone who is a peace studies minor, Hassan has known theology professor Dr. Christie Billups since his freshman year and is currently enrolled in her Practicing Faithful Justice course. The sense of community among the students in the class means that Hassan's empty seat has not gone unnoticed. "We're missing a friend as well as a classmate," said Billups. 
"I saw Michael three times the morning of the accident just crossing paths on campus," said Billups. "I permanently have this picture of him walking to another peace studies student. I teased the two of them as our paths crossed, and this big smile broke out on his face. And you think, a few hours later, he was fighting for his life." 
Hassan is currently recovering in a rehabilitation center, recently accomplishing the ability to breathe on his own. As he recovers, the support from the Lewis community will not be forgotten anytime soon, as the Hassan family embraces the support from students and staff.  
"[Hassan's family] shared with me that it was really powerful to see the Lewis community and how loved Michael is," said Brabham. "His mom has shared she is getting through this experience because of all the love and support from Lewis. And to hear and know that, is just powerful."