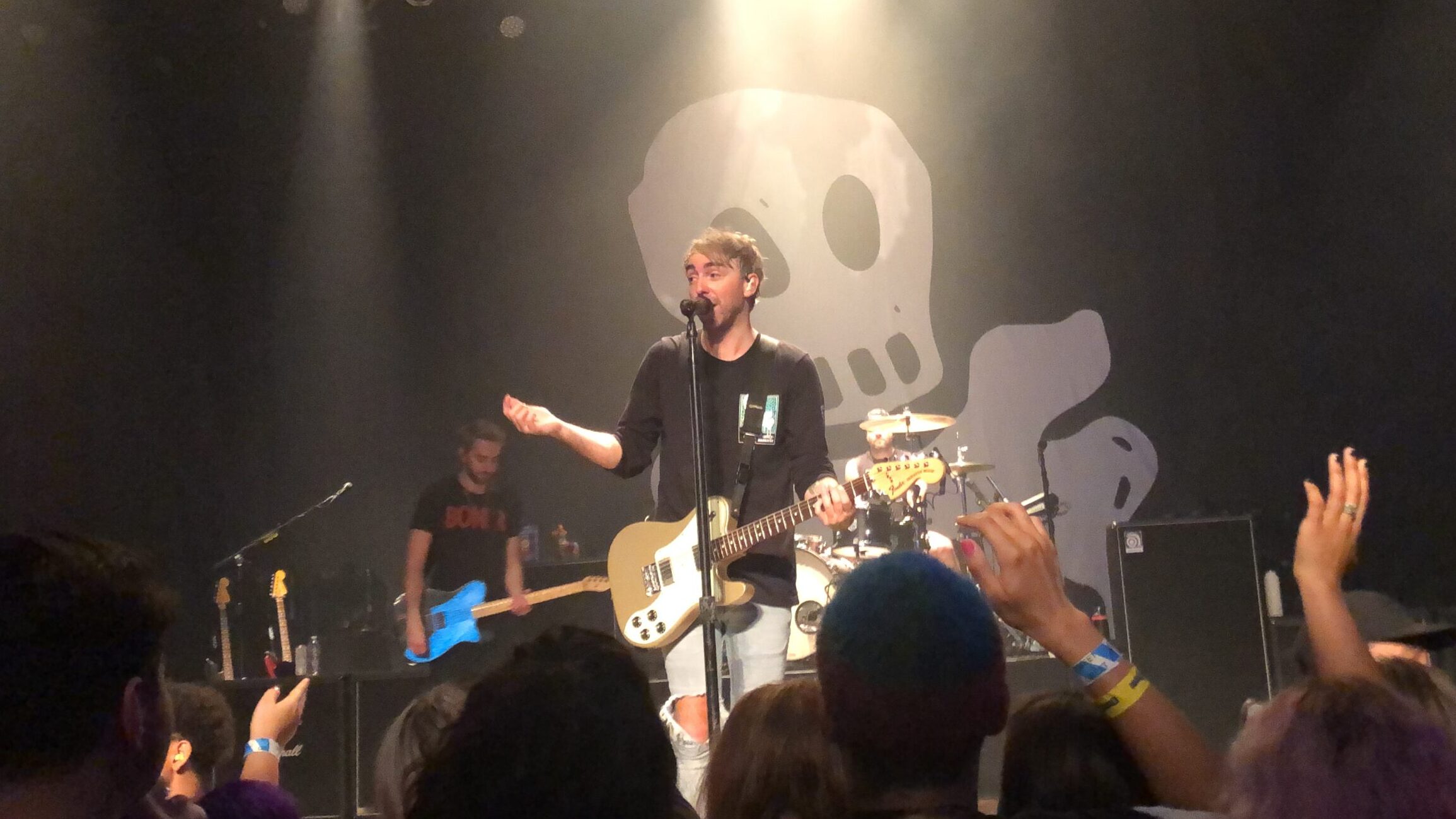 All Time Low released their ninth studio album "Wake Up, Sunshine" on April 10 via Fueled By Ramen records. Despite being released during this global pandemic, fans haven't stopped everyone from listening to the album through Youtube, Spotify and Apple Music.
The album starts with the first single released at the beginning of 2020, "Some Kind of Disaster." This song is honest with its message, taking into account the negative and positive aspects of a person's personality, admitting that most people are fighting their inner emotions, even if it causes them to seem like a disaster.
The balance of its messages gives the listener a rollercoaster of emotions, from sadness to relief; it completes a whole cycle of emotion in a 15 song album. The title track "Wake Up, Sunshine," exemplifies its positive message of self-love and acceptance. Within the song, its upbeat instrumentation imitates its message, giving a happier tone to a song that is one of the most positive of the album. 
As the album progresses, it does tackle some hard-hitting topics such as toxic relationships and feeling unsafe. The song "Monsters," which features the R&B singer Blackbear, explores the relationship with oneself and how people try to hide from their emotions and problems instead of facing them. "Safe" on the other hand is about doing anything to feel safe, which, in their case, is driving until the person gains a sense of security once again. 
The album is the same length as most discs that have been released, but All Time Low included an interlude: "Pretty Venom." It's a softer acoustic melody, giving a break from the emotional and instrumental heaviness of "Monsters." Though the lyrical content is heavy, the softer melody gives listeners a break before jumping right back into the upbeat happiness that is this album.   
The emotional rollercoaster mimics that of someone's life. It brings to light sensitive topics that people normally don't share with one another. There are good days and bad days, in a person's life and this album goes above and beyond the expectation. There's a silver lining in everything, and this album gives that hope to people. There are some fast-paced, uplifting songs in conjunction with some slower-paced, sadder songs, all of which come together to make the album one to remember.   
As the album was released during quarantine, it lifted the spirits of their fans giving them a sense of hope in a world that seems hopeless.  
"In all, from the packaging to the content, makes me so happy. This is what I needed at this time," said Savannah Roberts, recent audio engineer graduate and All Time Low fan.
The album's imagery, carefully tailored instrumentation and lyrical messaging gives light to a dark time. In a world that seems dark and filled with little hope "Wake Up, Sunshine," is the light the world needs.
"Listening to this album gave me a sense of calm, during my quarantined time," said Roberts.
Those who listen to "Wake Up, Sunshine," feel relaxed in a world that seems chaotic. Being released during quarantine, was a risk that paid off, maybe not in monetary means, but in emotional means. It gave hope to most of their fans and continues to give light in the dark times the world population faces.