Taylor Swift Shakes up the World with New Pop Album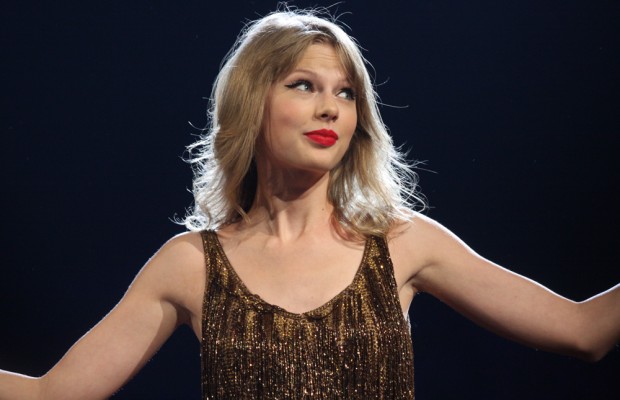 On social media, Swift is known for loving her cats. Her newest cat, Olivia Benson, makes an appearance in her new music video for "Blank Space."
Roslyn Summerville, Tempo Editor
Taylor Swift is popping up all over the news lately due to her new album "1989," which was released Oct. 27 as her official move from country to pop music.
The album had gotten a lot of hype and anticipation due to her single "Shake It Off," so when it was available for download, fans took it in like it was water.
"1989" was only predicted to sell a little over 600,000, but Swift blew that number out of the water when it sold over 600,000 copies the first day it was available.  The album is the 19th album to sell over a million copies in one week since tracking sales started in 1991.  "1989" was also Swift's third album to sell over a million copies in a week; the other two being "Speak Now" and "Red."
After fans had the chance to fawn over the new album, Swift performed a concert on "Good Morning America," which was the largest concert hosted on the show.  She was able to showcase her new songs from her newest album.  She appropriately started the Times Square concert off with "Welcome to New York."
Swift is donating all of the "Welcome to New York" proceeds to New York City's public schools.
However, not everyone is happy about that.  The fans who were hoping to completely skip the whole buying process have been sadly mistaken.
Fans have been unable to stream any of Swift's music on Spotify.  The singer took everything down because she felt the streaming website wasn't doing her or other artists justice.
"I'm not willing to contribute my life's work to an experiment that I don't feel fairly compensates the writers, producers, artists and creators of this music," Swift said.  "And I just don't agree with perpetuating the perception that music has no value and should be free."
Swift tried to have her music on streaming websites, such as Spotify, but in the end, she didn't feel right about it.
However, even if Swift didn't feel right about streaming her music, it was CEO of Big Machine Records, Scott Borchetta, that had a much simpler explanation as to why the music was taken off the free-streaming market.
It turns out that they just didn't want to embarrass the fans that actually bought the album.  Instead of a fan having to deal with answering the question of why they bought it instead of just listen to it online, Borchetta explained that the streaming option was just taken away so that everyone had to buy it if they wanted to listen to it.
However, taking the album completely off the Internet is no simple task.  Fans have been able to download the songs off of YouTube.  So, was it worth it to take her music off of Spotify?  Or was it really just a ploy in order to rake in more money?
Either way, it really didn't matter.  Swift continues to dominate the music industry, and it doesn't look like she'll be slowing down anytime soon.