Students seek help to cope with stress of finals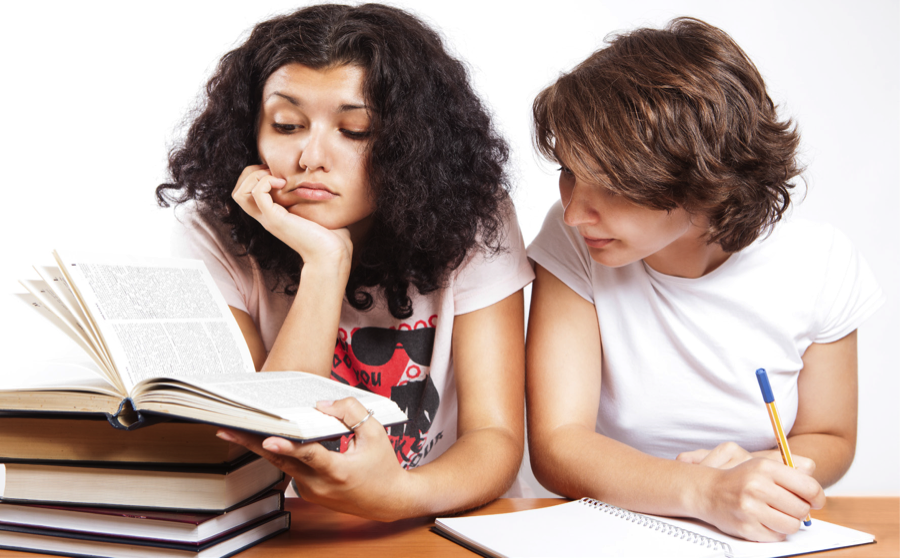 Photo courtesy of Flickr User Collegedegrees360
Students often have upwards of five final exams.
Carrera Powell, Health Editor
Exam stress is in full swing, with finals taking place this week.
The stress from exams can present itself in many different ways.
For some, stress presents in small ways, like feeling rushed or being tired from lack of sleep.
For others, it can come through in more intense ways.
Symptoms can include strong dizziness, migraines, lack of appetite and many other health ailments.
More so, many students' mental health may also be the target of stress, as college students experience high amounts of anxiety from final exams.
In a 2016 survey conducted by the Chicago Tribune, "85 percent of students said they felt overwhelmed by all they had to do within the past 12 months," adding that more students each year are being diagnosed with mental health disorders, including anxiety and stress-related depression.
While exam stress is highly common, and often unavoidable, there are many ways students are able to decrease it.
Taking frequent breaks, especially while doing last minute papers and long hours of cramming, can be a simple way to cut down on anxiety.
Another way to prevent stress is getting up and taking a short walk. By doing this, blood flow improves and students help themselves wake up, leaving them feeling refreshed upon returning to their studies.
Getting enough sleep can also cut down on stress while helping focus and memory.
On average, young adults need six or more hours of sleep per night to function best.
Water is important for brain function and retention, so staying hydrated can help, not only to cut down on exam stress, but also to make taking exams easier. Other small things can be done on campus to ease exam anxiety.
In addition to the daily events held on campus, the Library Resource Center is holding their annual Super Study, which includes the center being open from 6 a.m. to 2 a.m. The library also offers free coffee and a destress room, which has coloring, puzzles and other activities to help students relax and take breaks while studying.