Schilling deserves Hall of Fame recognition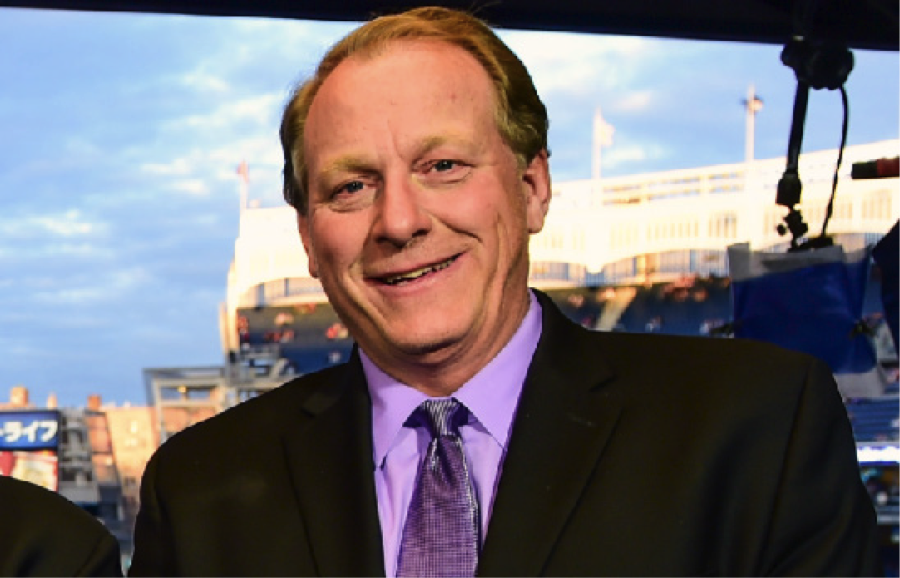 Photo courtesy of sporting news.com
Jurt Schilling worked for ESPN for six years before being fired for a controversial social media post
Robert Leveille, Assistant Sports Editor
After a year of controversial tweets and being fired from ESPN, Curt Schilling got snubbed by Major League Baseball Hall of Fame voters.
Schilling is a three-time World Series champion, 2001 World Series Most Valuable Player and six time all-star. Schilling has a post season record of 11-2 and holds the all-time leading post season winning percentage record with at least 10 decisions.
He is a member of the 3,000 strike-out club and tied for third in 300 strike-out season. His regular season win-loss record is 216-146, with an overall earn run average of 3.46.
His achievement have undoubtedly earned him a Hall of Fame resume. Schilling played his career throughout the steroid era and kept himself out of trouble.
He even testified before Congress, not as an accused, but as a vocal opponent to steroid use.
It often takes years for players to get into the Hall of Fame. While Schilling was not locked in to receive the vote this year, he saw his vote percentage fall from 52.3 percent last year to 45 percent this year.
It is not often we see players lose votes in Hall of Fame voting, so why did it happen to Schilling?
While it is impossible to know why this happened to Schilling, it's easy to assume its due to Schilling's vocal opinion's about politics since his retirement from play.
Schilling is a vocal conservative, campaigning in presidential elections on behalf of President George W. Bush in 2004, Senator John McCain in 2008 and Donald Trump in 2016. He worked for ESPN as a color analyst on ESPN's Sunday Night Baseball and ESPN's coverage of the Little League World Series.
Schilling is known for controversial social media posts, often using his religious views to argue against same-sex marriage, evolution theories and radical Islam. After a social media post supporting North Carolina's controversial bathroom law, Schilling was terminated from ESPN.
Schilling has been outspoken against the mainstream media, claiming it's biased against conservatives.
It's possible that Schilling's chances of being voted into the Hall of Fame has nothing to do with his recent social media posts concerning politics; the Hall of Fame is voted on by the Baseball Writers Association of America. However, given Schilling's recent quarrels with the media, it's easy to connect the dots.
Regardless of what one thinks of Schilling's views on politics, he deserves to be in the Hall of Fame based on what he did on the field. Being voted into the Hall of Fame is the single greatest honor a player can earn; our political or religious views should hold no weight in that decision.
Moving forward, Schilling looks won't change his ways, recently announcing he'll run against Senate Elizabeth Warren in the 2018 election.
The Hall of Fame should look at Schilling the baseball player, while Massachusetts voters should look at the politician.