New App is Potential Money-maker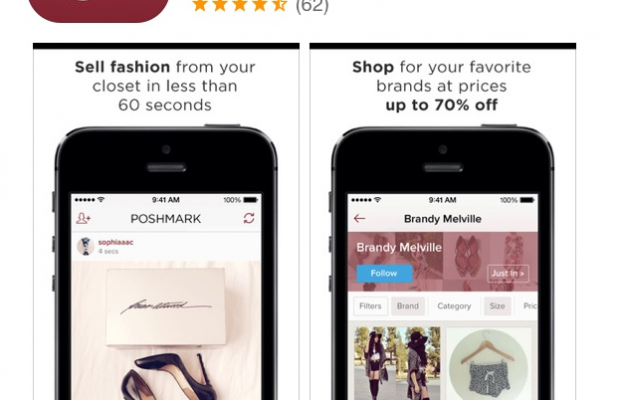 The Poshmark app is available for free in the App Store.
Roslyn Summerville, Tempo Editor
Have you been looking at your closet recently and wonder why you even have those pants you got years ago and have only worn once?
American fashion stylist Rachel Zoe and American actor Ashton Kutcher have invested their money into an up and coming app called Poshmark.
With the free iPhone and Android app, Poshmark you will be able to take those pants and sell it to anyone across America.
Joanna Riedl, Poshmark representative, says, "As every college student knows, saving money is always top of mind and whether you just need to make a few extra bucks by selling that sweater you never wear or want to completely upgrade your closet without spending a dime—this app has you covered."
Poshmark lets its users buy and sell clothes and accessories from women just like you who are also looking to make some extra dough.
Poshmark user Hanna Ouimet was interviewed on "Good Morning America" because of her success in using the app to its fullest.  She currently has 3,586 listings of items she is selling and in the past few years she has made over $80,000 simply by taking advantage of this app.
Poshmark.com says, "Be part of this awesome community where we thrive on trust, respect and of course, a shared affinity for new discoveries in fashion."
A new thing that Poshmark is bringing to virtual shopping is Posh Parties, which are real-time virtual shopping events where you meet up with fellow Poshmark users to buy and sell clothes and accessories.  There are three parties per day that differ with party themes.  The parties are at 9 a.m., 12 p.m., and 7 p.m., and all of them are in Pacific Standard Time (three hours behind our time zone).
For more information go to poshmark.com or download the app!