Millennials turn to internet for health advice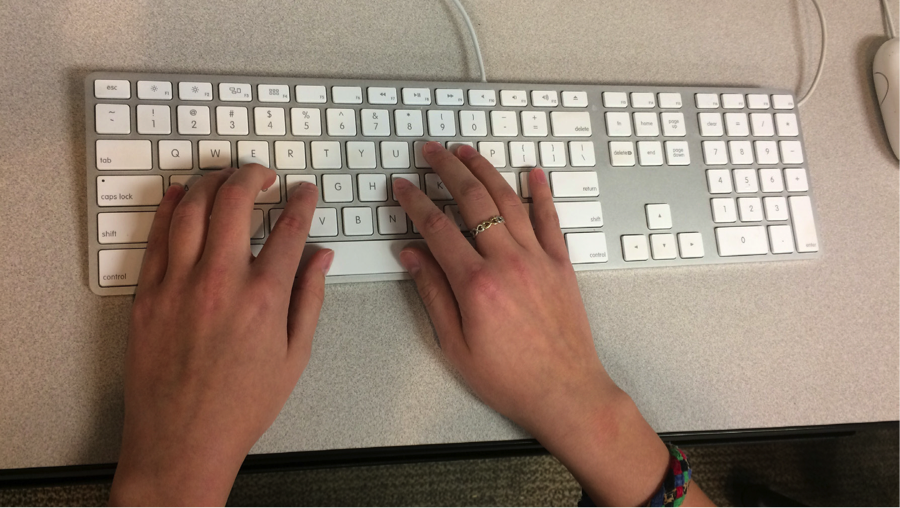 Photo courtesy of Carrera Powell
Websites like WebMD provide health answers for young people.
Carrera Powell, Health Editor
Money and time are two important factors in the lives of young people today, and due to a lack of both, healthcare has taken an interesting turn.
More young people are turning to the internet instead of doctors to diagnose their illnesses.
For many, online medical websites provide a quicker way to look at their symptoms compared to scheduling a doctor's appointment.
Many young people don't seek out doctors right away for many reasons; however, the most common seem to be time and embarrassment.
"I think young people feel more comfortable with checking online than having to make an appointment," said senior biology major Jenna Chapman, adding that they "have to go in and tell the doctor all about themselves and their poor life choices that [they] know are bad for [their] health… just to find out it's nothing serious."
Money is another reason people avoid the doctor.
Despite the fact that most people under 26 are still under their parents' insurance, copays and prescriptions can get expensive fast.
Avoiding the doctor can mean putting off the expense, despite the risk.
While the internet can be a quick source of help, it is not a definite answer and can be misleading.
Going to a clinic or scheduling an appointment with a physician can provide clear answers, as physicians can perform tests to identify illness as well as prescribe medication.
Physicians can answer the questions the internet cannot answer with certainty.
It can also be dangerous to avoid seeing a doctor, especially if the internet doesn't give one the proper diagnosis.
Illnesses, like strep throat and other bacterial infections may not clear on their own, possibly causing more serious harm.
"If you're reasonable when looking it up I think it could be useful. I think that people just hate doctors or have no time to go to the doctor. It's easier and more convenient to just Google your symptoms," said junior year psychology and criminal justice major Allison Trendle.