Meet Mr. Right on Mr. Robot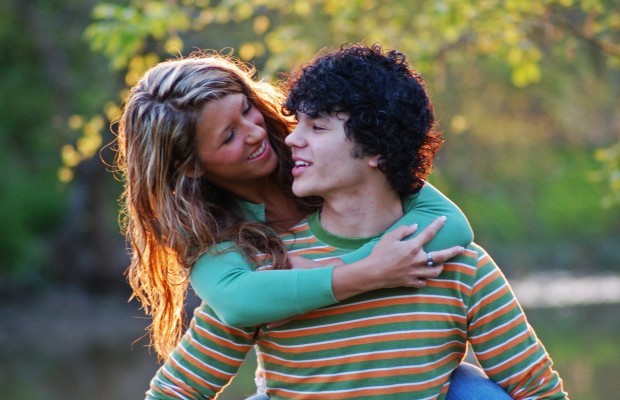 Apps such as OKCupid and Tinder are changing the dating game.
Roslyn Summerville, Tempo Editor
Having doubts that your arranged marriage isn't going to work out the way that you hoped it would?
Oh, wait. If that question applies to you, then you've obviously been time traveling because it's been a few good hundred years since arranged marriage was a commonality among people in the United States.
Recently, dating has become so different from what it used to be. Women aren't waiting around for the men to come sweep them off their feet; before, it used to be common place for the women to expect men to take the reigns in the relationship, but that thought has been long gone.
This could be tied with the fact that there has been a current rise in feminist beliefs; women of influential roles, such as Emma Watson and Taylor Swift have been popping up on the news in the hopes that their word will aid women around the world in getting the same amount of rights as men do.
"Women have a more dominant role in relationships which has led to better gender equality," senior aviation administration major Benjamin Schmaltz said.
This way of thinking is a huge factor in the changing dating trends of our modern age. Women have come out of their shells to realize they have a say in how their relationships are created.
"Girls shouldn't be afraid to ask guys out," senior English major Caitlin Connelly said. "Just go for it."
One of the modern dating trends that some people rely on would be online dating sites.
Online dating has grown into quit the Internet goliath. There are many sites that offer people the resources to meet others who they most likely wouldn't have met in real life. This has opened up so many possibilities of meeting somebody to spend a lifetime with.
Match.com, OKCupid, Tinder, Meetup and Plenty of Fish are just a few of the most popular and talked about online dating sites. Online dating sites require personal information in order to find people their best possible matches in the hopes of creating a romantic relationship.
"I think online dating is great for those who don't have time or have problems meeting people in person," junior forensic and criminal investigation major Kevin Barker said.
Aside from online dating, modern relationships seem to move a lot faster than they used to. There's more serious involvement between the pair right-off-the-bat, while there is less courting to get to that part in the relationship.
"I think relationships tend to happen quicker because we are a product of the age of information," Schmaltz said. "We are used to instant gratification; patience is not valued. With that said, courtship still occurs, but in a more instantaneous fashion via text, Snapchat, Facebook and Twitter."
Even though the times have changed, the fact of the matter is that people are still looking for the same thing—someone to share their life with. However, relationships have evolved from arranged marriages into people being able to choose who they want to be with.
It's interesting to see where dating is going because people seem to be more level-headed than with dating before," Barker said.