Marketing student workers jumpstart daily vlog channel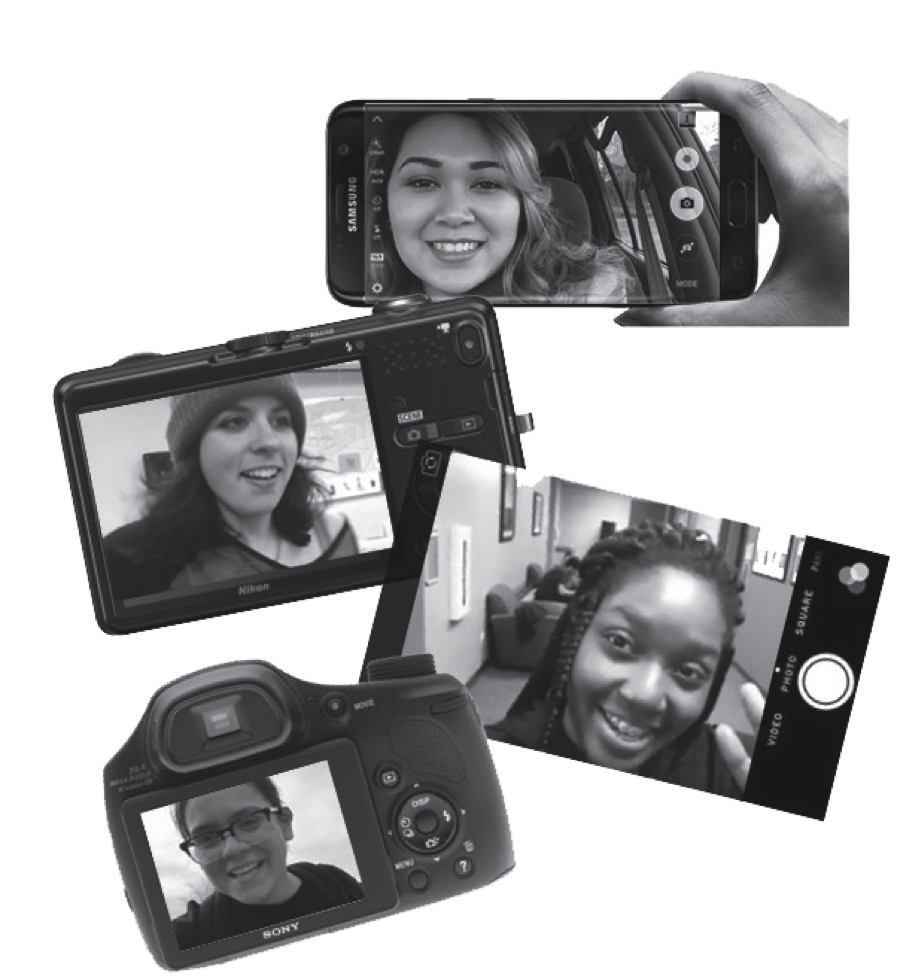 Georgi Presecky, Editor-in-Chief
Student workers from the Office of Marketing and Communications are posting daily video blogs on the YouTube channel LewisU Vloggers. Their videos provide a glimpse into daily life at Lewis from four varying perspectives.
Started by Lewis alum Mike Egan in 2015, vlogs are now posted by Marissa Mangala, Kamila Rincon, Justice Weston and Natasha Zougras.
"When I got hired on, [the channel] was not active with any content, so as a team we all talked about reviving it and restructuring it, as well as getting the marketing student workers on board," said Mangala, a graduate assistant for marketing and communications working toward her masters degree in project management. "We talked and decided to bring it back for season two."
Weston, a sophomore radio/TV broadcasting major who lives on campus, was also drawn to the idea of a daily vlog.
"The department wanted to find a new and fun way to reach out to current students as well as future Flyers, so making a YouTube channel all about student life became a great idea," said Weston.
The channel's four featured vloggers post on a rotating schedule, Monday through Thursday. Each week they discuss a student-related topic, ranging from their favorite days on campus to tips for affording college.
"Fridays are Flyer Fun Fridays, where the vloggers collaborate for one video together doing something fun on campus," Mangala said. "It can be a game or some sort of outreach, but it allows the viewers to get to know what Lewis students are like and what our campus life is like." Friday videos have included games like Heads Up, Password and the whisper challenge.
Zougras, a senior computer graphic design major who posts her videos on Mondays, thinks YouTube is a good medium for communicating with other students.
"Vlogging is appealing to viewers primarily because vlogs are relatable to people. Vlogs are meant to be more sincere because they may document the daily life of the vlogger, the vlogger may share personal stories and it is done on a consistent basis," Zougras said. "It's almost like keeping up with a friend you don't even know personally, but can relate to in some type of way."
The vloggers also provide a look at on-campus life from their own unique perspectives as commuters, residents and members of various departments, utilizing the visual aspect of the vlogging medium to show viewers where they like to eat and spend time while at school.
"There's so many different perspectives that people might learn something about Lewis they might not even know," said Rincon, a junior public relations/advertising major. "It's important to know about your university."
Weston believes the channel will be a valuable communication tool for both current and prospective Lewis students.
"I hope people glean valuable information from real students who have already experienced some of the great and difficult aspects of being a college student," she said. "Our viewers should see that college can be challenging, but it's all in the way you look at it and your willingness to work for what you want."
Guest vloggers are welcome to post on the channel by contacting the Office of Marketing and Communications via pr@lewisu.edu, as students do on the popular @wearelewisu Instagram page.
"Prospective students should subscribe to the LewisU Vloggers to get an inside look at what being a student at Lewis is like," Mangala said. "We all share about our own experiences and what we enjoy about Lewis, which could help students make a decision on if Lewis is right for them. Current students should subscribe to join the conversation about what they enjoy about Lewis."
Rincon avidly watches YouTubers for the same reason.
"I think people enjoy having a different perspective on things," Rincon said. "It's almost like an outlet for them to live vicariously."
Weston agrees. "It's just a way to engage with people who have been there and done that," she said.