Lollapalooza announces 2017 lineup
Jake Johnson, Copy Editor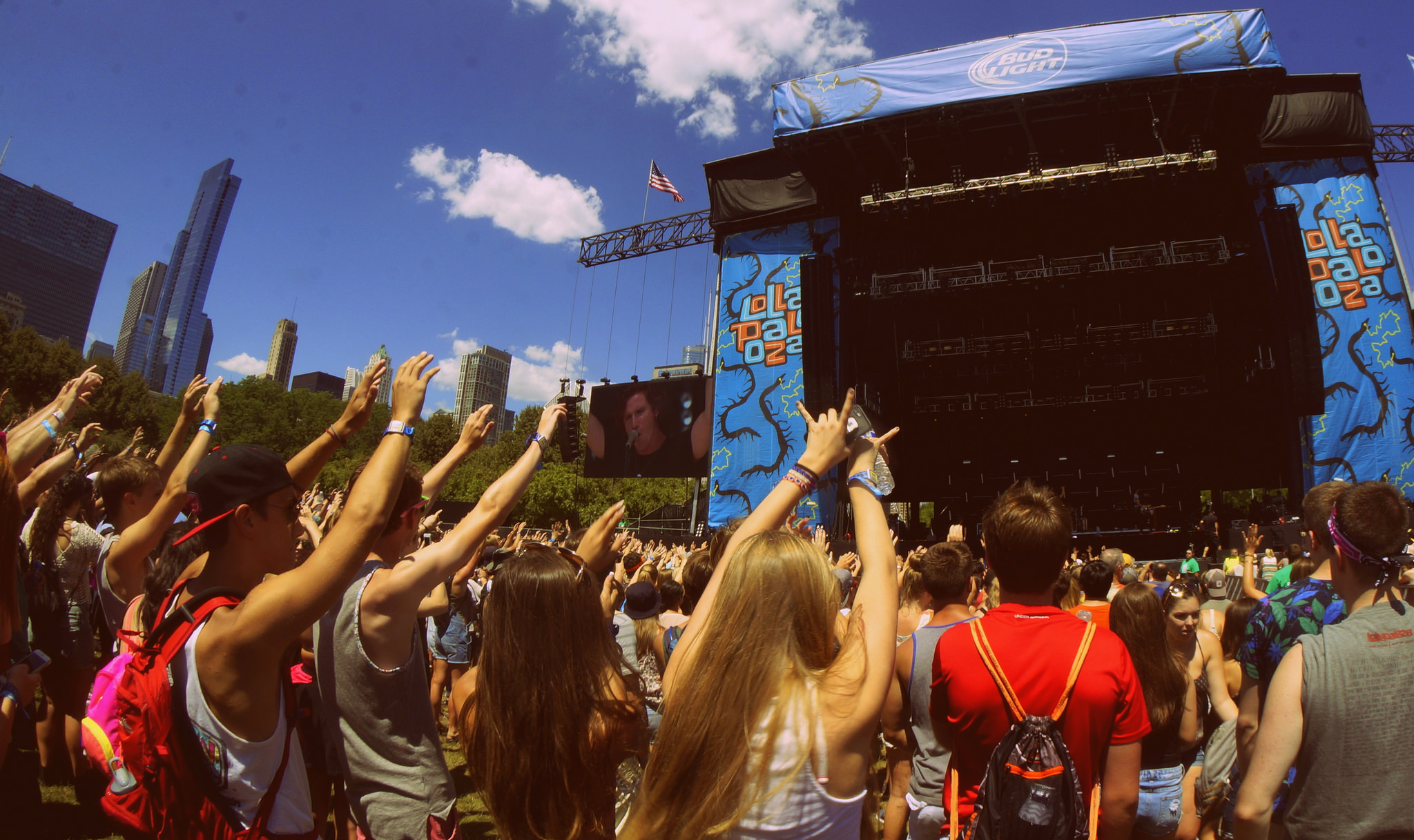 Photo courtesy of Flickr user annex.
According to NBC Chicago, an estimated 400,000 people attended Lollapalooza in 2016.
Following last year's newly implemented four-day schedule, the 2017 lineup for the annual Lollapalooza music festival has been announced, taking place Aug. 3 to 6.
This year's lineup includes Chance the Rapper, the Killers, Alt-J and Big Sean. Many acts are also returning to Grant Park including Lorde, the xx and Foster the People.
Many faithful Lollapalooza attendees are pleased with the announcement.
"This year's lineup is so good," said senior theatre major Adam Sikorski. "Honestly one of the best they've had in years."
Four-day passes for the fest sold out immediately within an hour on their realease day of March 21, leaving fans who want to attend to purchase single day passes. However, many hopeful attendees are left without any type of ticket due to scalpers.
"I just wanted to go on Saturday, but every ticket was bought to be resold," said senior sociology major Aaron Jordan, "It's not fair to me or anyone else that wants to go."
Chicago resident and headline performer Chance the Rapper reassured those frustrated by the lack of tickets that he was on the case, tweeting to his followers on March 22 "don't buy any resell #lolla tix. Finna make a call real quick."
Lollapalooza is an international music festival, celebrating its 26th anniversary in 2017. For information on tickets, lineup or location, visit lollapalooza.com