Lockport Lewis Experience program empowers special education students
Brianne Dougherty, Contributor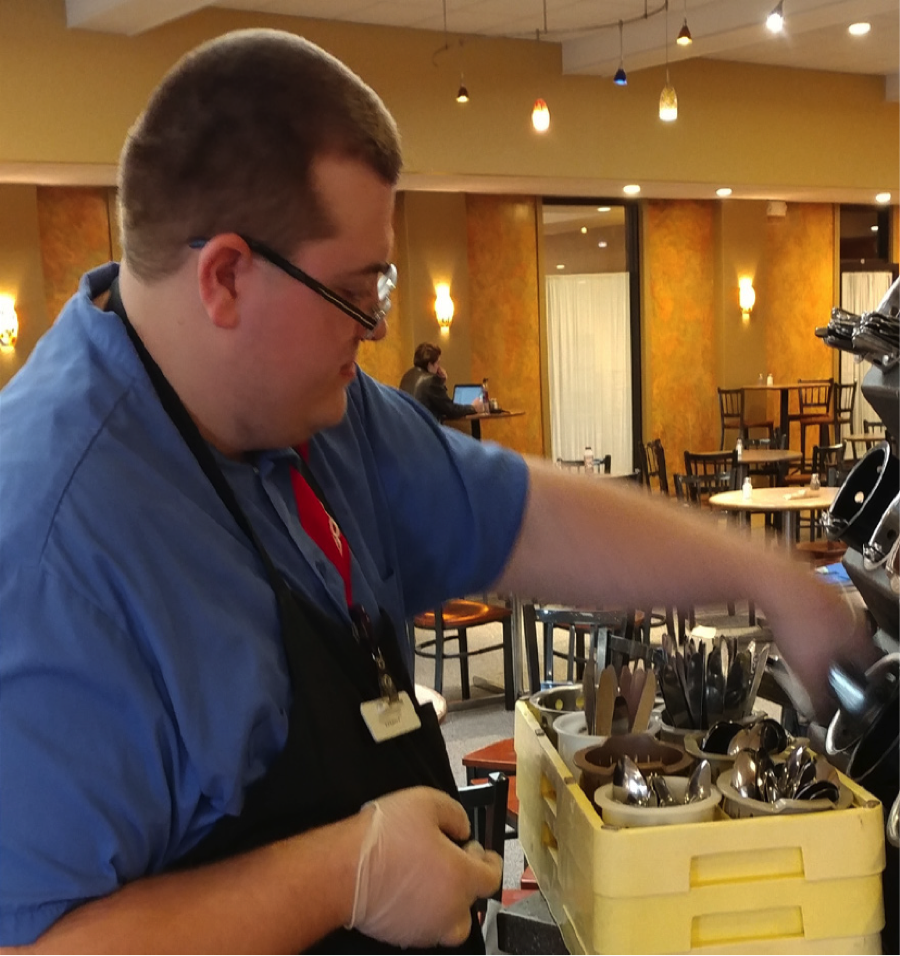 Photo courtesy of Brianne Dougherty.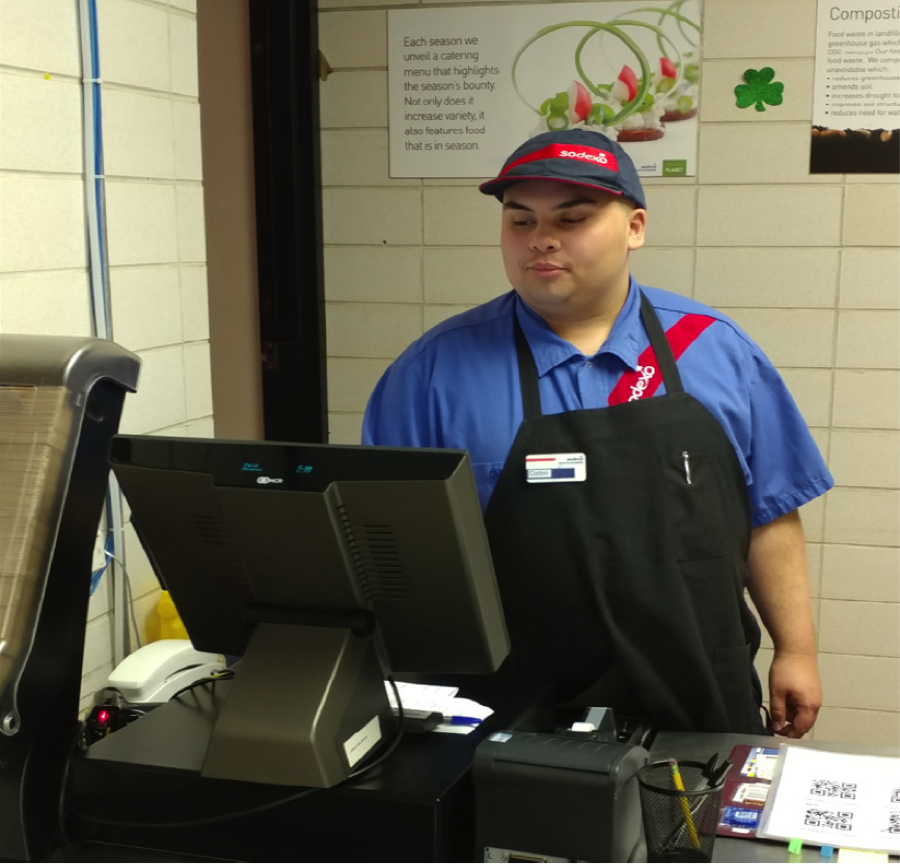 Lukas and Corbin are two of the students in the program who come to campus every day and work in Charlie's Place and the Flight Deck.
 The Lockport Lewis Work Experience allows special education students from Lockport Township High School to gain "real-world" experience by working at Lewis. This program was developed in 2004 and has flourished over the years. There are currently 13 students who are bussed to campus each day to work in 12 different sites including the mailroom, library, administrative offices and all of the dining areas.
JoAnn McCarroll, the pre-vocational coordinator at Lockport Township High School, oversees the Lockport Lewis Work Experience Partnership program. McCarroll also teaches the In-School Work Experience classes designed to prepare students for working off campus, at Lewis or other community settings.
"This program has had a huge impact on the overall vocational training for our students," McCaroll said. "Students develop a work ethic and gain practical hands on experience in the careers of food service, clerical, housekeeping and retail. Students also learn the social skills that are essential in order to keep a job: attendance, how to communicate with peers and supervisors and appropriate social communication while on the job. These skills learned while working at Lewis University carry over so that students are able to handle the rigor of competitive employment."
There are four job coaches who oversee the daily work of all the students on site and complete daily evaluations. Students are assessed for the performance of the job tasks, but also on the social skills that are essential in the work place. These daily evaluations provide feedback for the students and are converted into a percentage and used for grading purposes.
These students earn a grade and receive credit for working their jobs at the university, but are also given the opportunity to develop job skills, social skills and an improved self-esteem. "In fact we have had several students who have been gainfully employed by Sodexo or within the local community afterwards," McCarroll said.
These Lockport students are learning how to work and socialize in a setting that could never be replicated sitting in a classroom at their high school. The Lewis community helps to provide these students with confidence and an opportunity to gain new skills.