Lewis University offers support to students affected by Saint Joseph College closure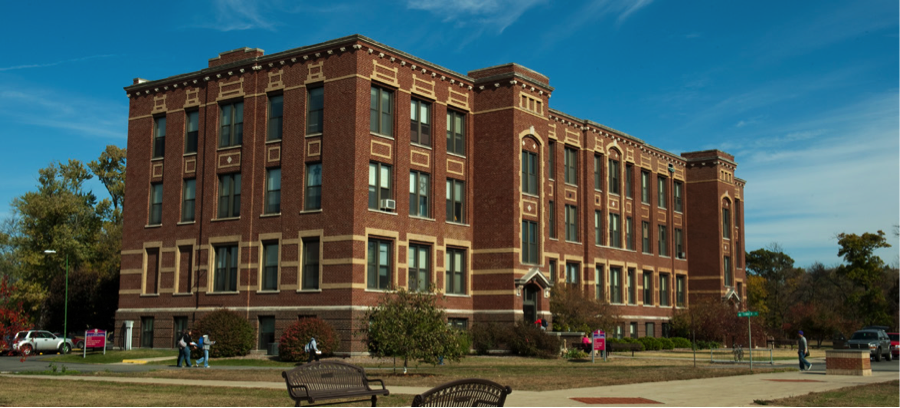 Photo courtesy of Flickr user Saint Joseph College
Saint Joseph College in Rensselaer, IN will close after the spring semester due to years of financial challenges.
Samantha Carlson, Co-News Editor
Following the annoucement of the closing of Saint Joseph College in Indiana, Lewis University reached out to welcome the 900 students who are now left looking for a new school in order to continue their college education.
The Saint Joseph College Board of Trustees decided to close the college due to their unfortunate financial situation. The school could not open for another academic year unless enrollment increased significantly and more than $20 million was raised by May 1.
As a fellow competitor in the NCAA Division II Great Lakes Valley Conference, Lewis, along with 29 other colleges, has offered assistance as a teach-out school for SJC.
The teach-out program will only be offered to students who are currently at a junior standing. Teach-out programs are designed to allow students in their final year before graduation to obtain their degree from the original intended school, while taking courses at a different institution. Ashley Skidmore, dean of Undergraduate Admission, is working directly with the current students that are interested in transferring.
"Because the college announced it will be temporarily closing at the end of the spring semester, we extended our support to all current students," Skidmore said. "The teach-out arrangement is for current juniors to come to Lewis and complete their senior year. They then will transfer those credits back to SJC, and receive a degree from that college."
As for students who are not juniors, they will be considered traditional transfer students. According to Skidmore, Lewis will try to accept as many credits from SJC as possible just as they would for any other transfer student. These students will go through the same transfer process and be offered the same scholarship opportunities as others.
"Lewis will still work to maintain current classroom sizes to ensure the one-on-one teaching between students and professors. The transfers will not affect the sizes of the classroom," Skidmore stated.
Although Skidmore has not spoken directly with SJC's Admissions office, she claims they have been very welcoming with hosting college fairs and allowing Lewis to work one-on-one with students looking to transfer.
Lewis offers similar undergraduate departments and similar class sizes as SJC, giving potential transfer students the opportunity to continue their course of study.
The decision to close SJC was based on many factors, including how the college was approximately $27 million in debt. There has been a constant decline in their student enrollment due to a change in demographics and increasing competition. Lewis is a part of their growing competition based on tuition cost, degrees offered and Division II athletics.
In a post found on the SJC website regarding their current financial status, the college wrote, "Like many Colleges over the last several decades, the College borrowed in order to invest in improved facilities (Core Building, Residential Apartments, etc.) in an attempt to enhance the student experience, a desire to increase enrollment and to remain competitive with other Colleges and Universities."
Also, adding to their increase in debt was the renovations completed on campus in 1997 and 2000 that did not result in an expected increase in student enrollment. In an attempt to avoid a balloon payment, they refinanced, but ended up increasing their debt by almost $4 million. As of now, it is unclear whether SJC will reopen in the future.