Leah Remini speaks out against Scientology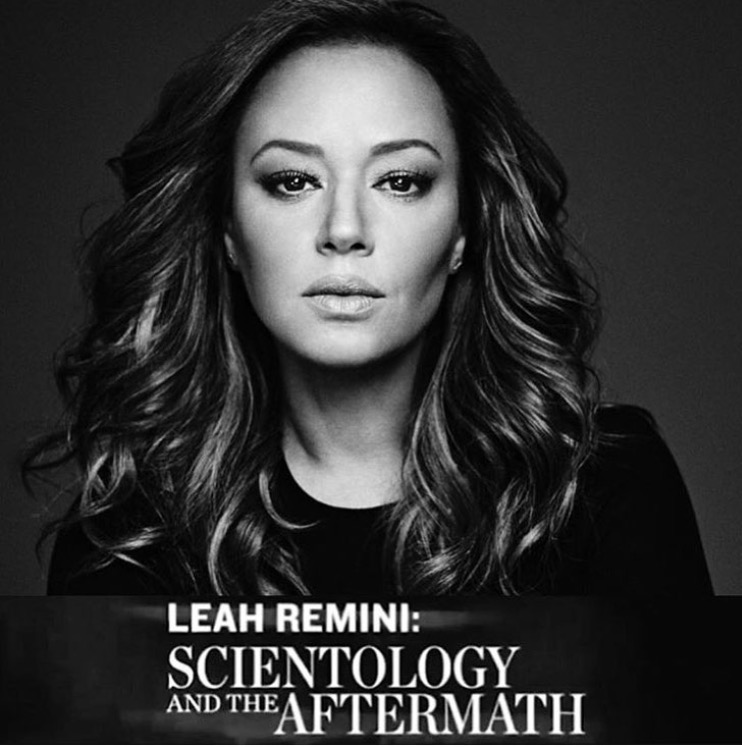 Photo courtesy of Instagram user aetv
Along with a team of former high-ranking Scientology insiders who understand the Church of Scientology, Remini gives victims a chance to be heard.
Leah Laskowski, Assistant Tempo Editor
On Wednesday, Jan. 25, actress and comedian Leah Remini appeared on the TBS talk show "Conan," to talk about her show "Scientology and the Aftermath" that airs on A&E.
To no one's surprise, the Church of Scientology made more of an appearance on the show than expected. Host Conan O'Brien revealed that higher-ups in the church sent him a letter incriminating the actress before Remini appeared on the show.
"In the 24 years that I've been on the air, I cannot recall an instance where a guest has been formally announced," O'Brien explained on camera. "The letter declared that Leah is only campaigning against Scientology for the money, fame and attention."
Remini, however, did not seem to be alarmed by the document sent by the church. This might be because of the many other letters that have been sent to other talk shows she has appeared on. In an interview with Esquire, Remini pointed out that it is crucial to remember that these documents came from an organization calling itself a church.
"Scientology and the Aftermath" follows Remini, who was once a devoted member of the Church of Scientology for 34 years. She unfolds sobering stories of fellow ex-members, her own personal experiences and the way the chairman of the church, David Miscavige, treated his own father. Remini aims to unveil the abuses and broken families torn apart by the church.
In the episodes, in addition to providing stories of physical abuse, family heartache and loss of large sums of money, ex-members have told Remini they believe the church needs to be shut down.
Remini repeatedly apologizes for ignorantly being one of the organization's most prominent celebrity supporters.
Remini is best known for her role as Carrie Heffernan in "The King of Queens," yet the premiere alone of "Scientology and the Aftermath" broke A&E records drawing in 2.1 million viewers. According to Variety magazine, the show has become the network's top new series. The Church of Scientology disputes all of the stories related in the series. The church has also been very clear that Remini's book, "Troublemaker: Hollywood and Scientology," along with every other personal account made by ex-members, are fictional.
When asked for a comment by numerous news sites, the Church of Scientology responded by providing a link to their new website, LeahReminiAftermath.com. The site suggests Remini has ignited hate crimes and has aired private family matters for the purpose of reality television and exploited her former faith for money.
"I am just an actress who was in a cult for most of my life. But I've been blessed with a stage. I don't exactly know what the right avenue is to do something about this, but doing the show was the first step," said Remini to O'Brien. "It's difficult to get into belief systems. But I believe a belief system should not be hurting people."
Remini's hope, both on her show, and as zsaid on air with O'Brien, is that it should be the responsibility of the government to step in.