LB's Last Nerve On Entertainment: Not Even Oprah Can Save Lindsay Lohan From This Scandal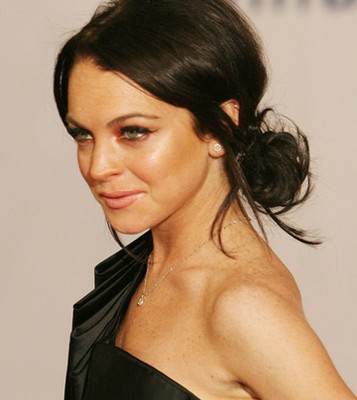 Photo from Wikimedia Commons. 
Lauren Barnes, Opinions Editor
Okay, seriously, that sweet little "Parent Trap" girl or that plastic from "Mean Girls" we all remember from back in the day has been gone for a long time. I personally think she will never be able to bounce back to what she was before her life went up in flames.
She is the definition of a roller coaster, and Oprah saw that as an opportunity for her to "Tell All" on her network, OWN, in hopes that it will recover her and stop shining this bad light. Well, I knew that wasn't going to be possible because Lohan not only had something to share as the last episode aired but she also had a friend betray her…yikes!
I don't know how much of this is new or old to anyone reading, but it has been all over the internet and social media platforms since I found out.
I personally never saw any part of her "Tell All" documentary; I mean why would I want to watch a celebrity's life fall apart when her career has been broken for what it feels like a decade now? And to clarify the last movie she was normal in was "Mean Girls," which was released April 30, 2004. BOOM, mind blown! I bet you feel old now?
Anyway, Lohan stated she had a miscarriage while filming this documentary and explained when it was going on. The question is, who was she going to have a baby with, if the miscarriage didn't happen? That might be an answer we never find out, but one thing is for sure, we know who her past lovers are, and maybe it was possibly one of them?
Lohan's list of lovers recently leaked, and she believes she knows who took a picture of the list and posted it to the internet. It's sad how Lohan could never catch a break, and clearly, it is hard to trust anyone when you are a celebrity, no matter how screwed up your life may be.
Hopefully Lohan turns her life around soon, but I think it's a long shot. Plus, she might have more enemies to answer to now with that lover list of hers…oh boy! Entertainment knows how to get on my last nerve, but still, it is hard to escape that spotlight.