Finding religion through 'Harry Potter and the Sacred Text'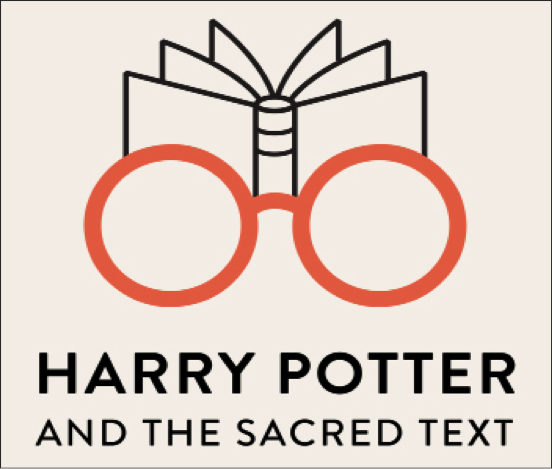 Photo courtesy of harrypottersacredtext.com
The podcast has its own official artwork.
Julia Mach, Religion Editor
Vanessa Zoltan and Casper ter Kuile, graduates of the Harvard Divinity School, started a podcast in May that explored the religious side of "Harry Potter." The idea behind the podcast, called Harry Potter and the Sacred Text, was that the two wanted to practice their faith through their shared adoration of the beloved book series. Zoltan and ter Kuile are embarking on a 199 episode journey through J. K. Rowling's novels to see what wisdom and meaning they can gain from the text.
The pair releases another installment every week and so far there are 21 episodes. They have already finished the first book of the Harry Potter series, and have soared to the top of the religion and spirituality chart on iTunes. As of right now, the podcast brings in about 55,000 to 60,000 listeners each week.
The hosts treat the books as "Sacred Text," meaning that they are taking the text seriously and acknowledging that the text is worth their attention as well as contemplation. They are also doing rigor and ritual, which means that they are repeatedly reading the text with concentrated attention and, in those efforts, they are making the text more sacred.Each episode covers another chapter in the series.
Each chapter gets its own theme that can be found in any other religious text. The theme allows a particular chapter to be explored through a certain lens, leading to new discoveries and understanding that can be applied to one's own life. Some of the themes covered so far include commitment, love and loneliness.
The two commentators use traditional forms of sacred reading to dig even deeper into the text, revealing new meanings and finding connections to religion. Some of these traditional forms of scared reading include Letico Divina, which is practiced by Christians; Havruta, practiced by Jews; and Ignatian spirituality, practiced by Jesuits.
While this is not the first time that the Harry Potter series has been pointed out as having parallels to traditional Christian traditions and imagery, this is the first time that Harry Potter is actually being labeled as a sacred text.
While there has been some backlash from some Christian and Muslim groups, Zoltan and ter Kuile have been taking this journey very seriously, and this reflects in the listeners who have found faith through the podcast. Many listeners have discovered truths about themselves that they were unable to discover through traditional religious texts.
While I am not a huge Harry Potter fan, and admittedly have only read as far as the third in the series, "Harry Potter and the Prisoner of Azkaban," I have thoroughly enjoyed listening to "Harry Potter and the Sacred Text." I love how detailed the hosts are with the text, and how they ask thought provoking questions and connect the series to other traditional religions.
While this podcast dives into religion in a way that is unusual, it appeals to younger audiences and causes them to contemplate on their faith.
Like Zoltan and ter Kuile, I believe that everyone should take some time to reflect and question their beliefs, at one point or another, by taking a faith journey and discovering where they stand in faith. Through this discovery, a person is able to personalize their faith in a way that suits them as an individual.
The only question that remains is, are you ready to take that journey?