Cubs Slowly Surpassing Astros as MLB Laughingstock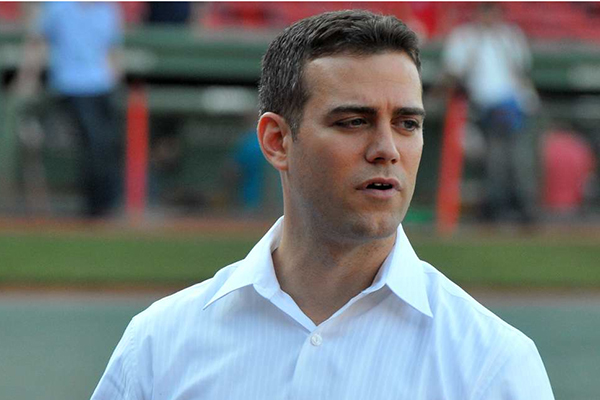 Photo from Wikimedia Commons: Theo epstein is currently in Year 3 of his plan with the Chicago Cubs. Can he bring them to a world series?    
David Ridderhoff, Assistant News Editor
With the MLB projections officially out, the Chicago Cubs are projected to be the worst team in baseball, and nothing that is going on with the MLB team looks to change those projections. The minor league system is becoming one of the strongest in the league, but their major league roster is probably the weakest. As bad as the Houston Astros have been, the Cubs are now surpassing them as well as plenty of other lower-end teams like the Florida Marlins, Minnesota Twins and Chicago White Sox.
While the team is bad, that is not the only thing that constitutes a laughingstock. How about the fact that the team literally went after one big name free agent this off season, and lost out? Or the fact that the owners refuse to spend money on any other players because they won't contend with that contracted player this season? There's also my personal favorite, the team basically turned themselves into a minor league team by introducing nine alternate jerseys for one season.
While the final point doesn't seem all that important, it comes down to the fact that all of those uniforms are just a way for the owners to make money off of diehard fans who want the newest merchandise. Minor league teams often introduce multiple uniforms that are used once and then auctioned off to fans. Eerily similar to what it appears the Cubs will be doing.
All of these things make for a team with a bright future to be looked at as a joke. The Astros were the biggest laughingstock in the league due to horrible play and bad decisions, but now the Cubs are doing all of those things, just on a larger scale. The future is bright, but the team that matters in the system is the MLB team, and it's quickly becoming not only a joke, but the joke of MLB.