Congratulations Sabrina Poulin on Fellowship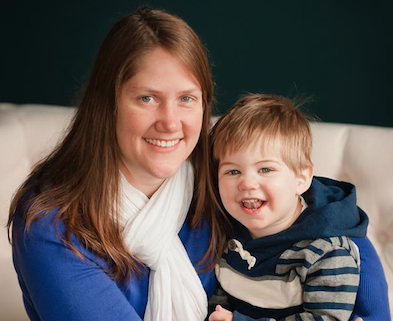 Theresa Marten, Religion Editor
Lewis University Minister Sabrina Poulin, coordinator of ministry service, has been selected to join GreenFaith's Class of 2015 Fellowship, a year and a half long program that works inter-religiously to intersect environmentalism and religious faiths. Member of the eighth class, Poulin will join her colleagues to work in a wide variety of settings, including congregations, universities, environmental and religious NGOs, denominational organizations and businesses.
"I'm looking forward to joining the Fellowship community," Poulin said. "I'm deeply concerned about our stewardship of Earth, and believe that religious communities have a responsibility to work toward healing our planet. As a Christian, I am called to work within this movement and encourage and motivate our students to care as well."
Since 2008, GreenFaith has trained over 130 Christian, Jewish, Muslim, Hindu and Buddhist leaders for environmental leadership. Through three residential retreats, monthly webinars and extensive reading, the Fellows receive education and training in eco-theology, "greening" the operation of religious institutions, environmental advocacy and environmental justice. Each Fellow writes their own eco-theological statement and carries out a leadership project in their community, mobilizing religious leaders in relation to an environmental issue. Upon graduating, they will join the Fellowship's alumni network and mentor other emerging leaders in this field.
This fellowship allows people of all faiths to come together and hear different perspectives on how to live out faith and environmental justice, but how to animate and create passion within their communities.
"My goal for the fellowship is to help show college students, faculty and staff the sacredness of the Earth," Poulin said. "If we see the Earth as sacred, then everything else should flow from that."
Poulin's drive toward continuing education and networking in environmental justice has contributed to the staff and future of university ministry.
For more information on how to get involved with GreenFaith, visit www.greenfaith.org.